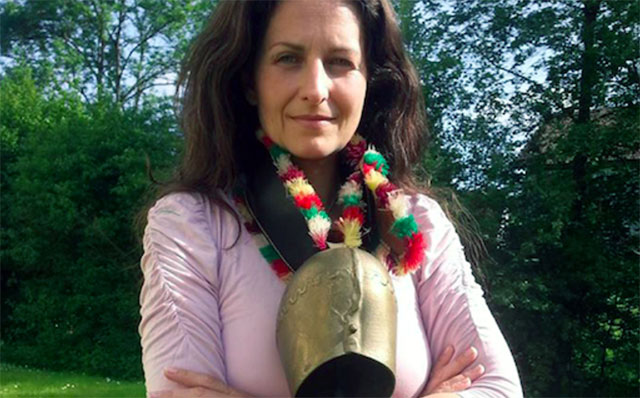 A Dutch vegan's application for a Swiss passport has been rejected because locals could not tolerate the woman, describing her as "annoying."
Nancy Holten, 42, was unable to get a Swiss passport for herself because a local committee of residents from the community of Gipf-Oberfrick in the canton of Aargau rejected her application, Yahoo News UK reports. In Switzerland, local communities often have a larger say in citizenship and passport applications than the federal government.
Ms Holten, a vegan and animal rights activist, has campaigned against the use of cowbells in the village and her actions have annoyed the locals.
The resident's committee argued that if she does not accept Swiss traditions and the Swiss way of life, she should not be able to become an official national." data-reactid="52″ type="text">Ms Holten told local media: "The bells, which the cows have to wear when they walk to and from the pasture, are especially heavy."
"The animals carry around five kilograms around their neck. It causes friction and burns to their skin."
She added: "The sound that cow bells make is a hundred decibel. It is comparable with a pneumatic drill. We also would not want such a thing hanging close to our ears?"
Ms Holten, who describes herself as a freelance journalist, model and drama student, has also campaigned against a number of other Swiss traditions like hunting, pig races and the noisy church bells in town.
Tanja Suter, president of the local Swiss People's Party, said that Holten should not be a Swiss national "if she annoys us and doesn't respect our traditions," adding that she has a "big mouth."
This is not the first time that Holten has been rejected for a Swiss application for "annoying" locals. The community of Gipf-Oberfrick has twice denied her application for Swiss citizenship.
The case has now been transferred to the Cantonal government in Aargau, which can overrule the decision and can still grant her a Swiss passport despite the objections of the locals.