Dad Couldn't Afford Gifts Or A Birthday Party
The father is a construction worker and tried his best to celebrate his daughter's birthday despite the financial struggle of his family.
However, this video went viral in Brazil and soon people started to contribute so this little girl so that she can have a dream princess party.
And she did….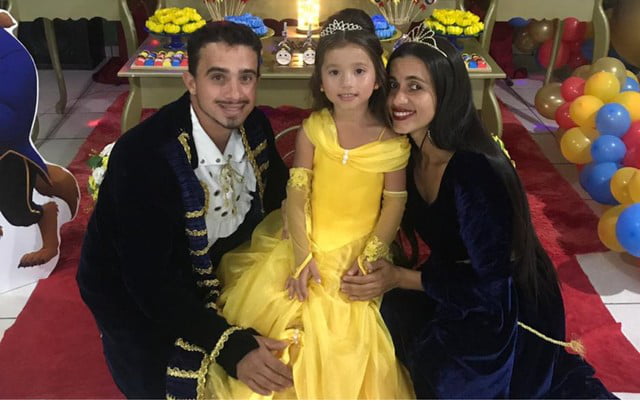 Dogs With Disabilities Enjoy A Morning Run On The Beach
This 72-Year-Old Woman Is A BEAST!
Adopted Foster Kitten And Family Dog Become The Best Of Friends
Pit Bull Chained to Tree Transforms Into the Happiest, Prettiest Girl |
Adopted pup
Dog Rides Slide Over and Over Again
Toddler Is Super Excited To Be Picked Up By His Dad Every Single Day
Johnny Depp Visits Children's Hospital As Captain Jack Sparrow
In a recent interview on The Graham Show, Depp opened up about why he visits children's hospitals so often.
"I've known darkness in my life, but that was the darkest period ever. I've always kind of done these visits, but after that the visits became more and more important because the kids, bless them, you know they're so strong, they're so courageous – but the parents are the ones who are slowly dying. And to be able to bring a smile or a giggle to these people is – it means everything in the world to me."
Puppy Escapes From Home, Rings Doorbell to Get Back Inside
Sister Dances With Brother At Graduation Party
The mother said: "There was a graduation party in the city, and my daughter wanted her brother to be there with her. He has cerebral palsy and the two have an unconditional love for one another. In the words of my daughter 'If her brother wasn't there, she would not participate in the party'."
The Special Friendship Between A St. Bernard And His 95-Year-Old Neighbor
Related Posts: