The last picture of Coach Dave Williams warning students of the Columbine Massacre, right before being shot.
This is the class photo from Columbine. Look in the top left corner, the one wearing the KMFDM hat is Eric and the one to his left wearing the sunglasses is Dylan. (click to zoom in)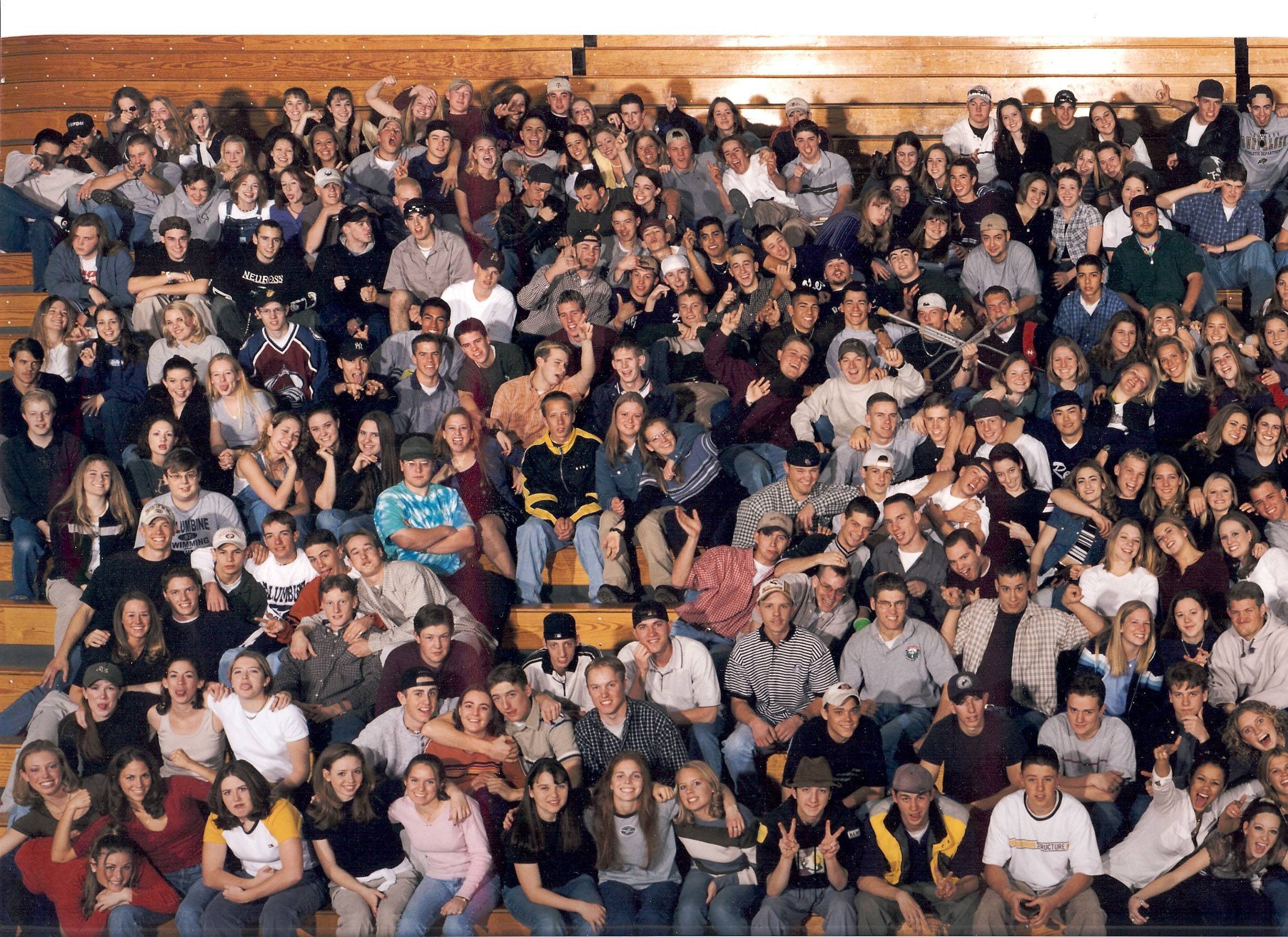 My son was a Columbine shooter. This is my story – Sue Klebold
East High's school resource officer fires blanks inside the school to simulate an active shooter. Training teaches students what gunfire sounds like
A large gathering of Taliban fighters is hit with a Hellfire missile in the Nad Ali District of Helmand Province
Australian Aborigines in chains at Wyndham prison, 1902

A Holocaust survivor recounts the horror of being a child victim of Dr. Mengele's experiments
A woman escapes a very close call
Thieves Rob a Non-Profit Resource Center for Foster Children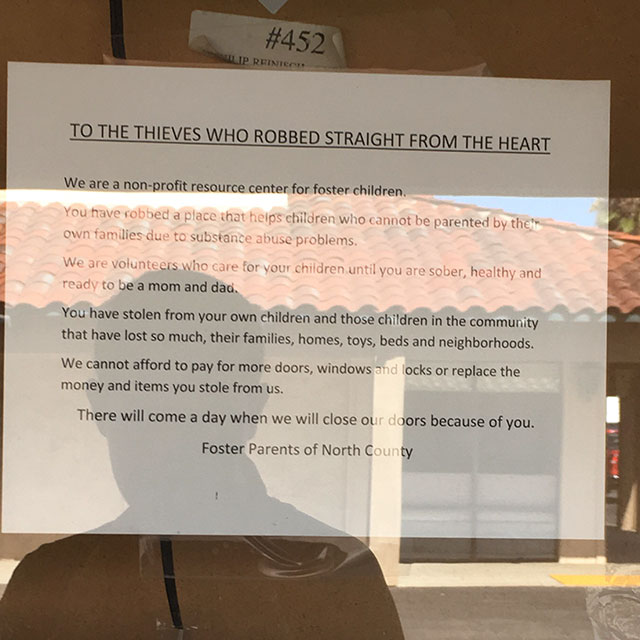 Snowboarder Marco Siffredi beginning his descent down Everest on a snowboard. This would be the last time he was ever seen
Early in August 2002, Siffredi departed for Nepal, intending to make the first snowboard descent of Everest along the Hornbein Couloir. It was late in the season for summitting Everest, but Siffredi hoped that the passage would have more snow. On August 10, he left Kathmandu with three sherpa (Phurba, Pa Nuru and Da Tenzing), reaching base camp in Tibet on August 14. On September 7, the group reached the advanced field at 8,300 m. On Sept. 8, 2002, Siffredi and the sherpas reached the summit at 2:10 PM. According to Phurba Tashi, however, Siffredi showed little enthusiasm for the accomplishment, commenting that he was "Tired, tired…too much climbing…"[3]

After weather conditions began to change, the Sherpas urged Siffredi not to go. Siffredi ignored their warnings and after an hour's rest, began making his way towards the Hornbein just after 3pm. His sherpa companions lost sight of him periodically. At the North Col, about 1,300 meters below Camp Three, both Sherpas reported seeing the distant image of a man stand up, then slide silently down the mountain. As they reached the point of the sighting, Siffredi's snowboard tracks were not to be seen. His body has not been found.[3]
Ad from a slave sale auction from 25 March 1858, USA. Youngest slave 2 years old
Nurse from the "Red cross" writing down last words of mortally wounded soldier, 1917
Seen in a women's bathroom at a truck stop in Montana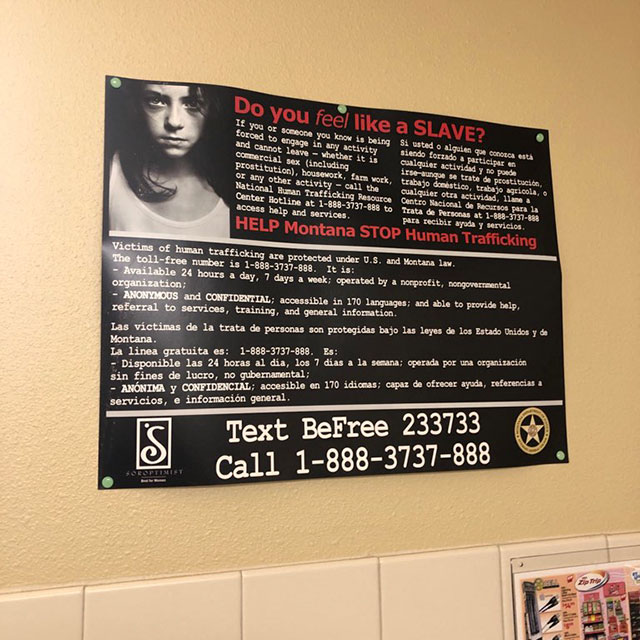 Official Notice to the Parents of a Child Murdered Under the Nazi "Child Euthanasia" Program, 1943
Vienna, 6th February 1943
To Mr. and Mrs. Hofer
Regretfully, I must inform you that your child suddenly died from pneumonia. A telegram to the child's mother was dispatched from here on the same day, and it is incomprehensible why you have not yet received this message. The child was mentally deficient, did not yet speak, and had no understanding of speech. It also only barely walked. It also made no progress during its stay here. In life, the child surely would never have become a useful human being and would have remained permanently bound to institutional care. Take this as consolation that it was surely better for the child to be released through a gentle death.
The commanding director, Dr. E. Illing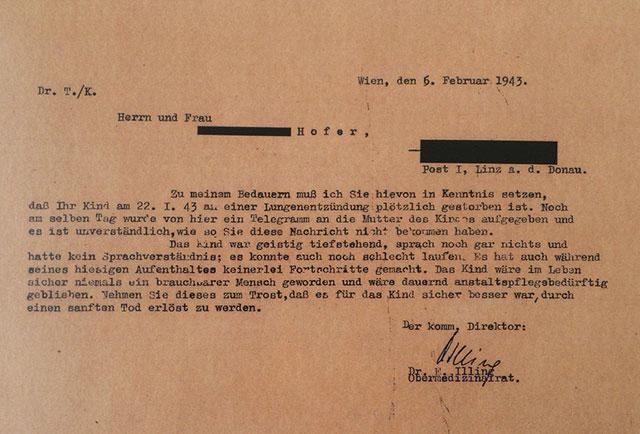 Year book photo of American highschool football star turned Mexican cartel leader, La Barbie
Edgar Valdez Villarreal (born August 11, 1973) also known as La Barbie ("The Barbie"), is a Mexican-American, born and raised in the United States, who was arrested near Mexico City in August 2010 on charges related to large scale drug trafficking with the Beltrán-Leyva Cartel.
Valdez was born and raised in Laredo, Texas. He was a popular high school football player. Valdez's nickname, La Barbie, came from his American football coach at United High School; because of his light skin, green eyes, and facial features, he was compared to a Ken doll, but he had little hair.
Valdez's first arrest came at the age of nineteen in Texas, where he was charged with criminally negligent homicide for running over a middle school counselor with his truck while speeding down a Laredo street. He was not indicted. He became a marijuana dealer on the streets of Laredo while still in high school. He turned down his father's offer to finance a college education in order to focus on his business, but was soon indicted on charges of distributing marijuana. He fled to Mexico to avoid capture, where he allegedly joined the Beltrán-Leyva Cartel and quickly moved up through the ranks due to his connections in the United States.
Valdez worked for several years as a cartel lieutenant before rising to a leadership position in an enforcement squad called Los Negros. Following the death of cartel boss Arturo Beltrán Leyva in late 2009, Valdez fought a bloody and protracted gang war for control of the cartel resulting in over 150 deaths. He employed techniques such as videotaped torture and decapitation.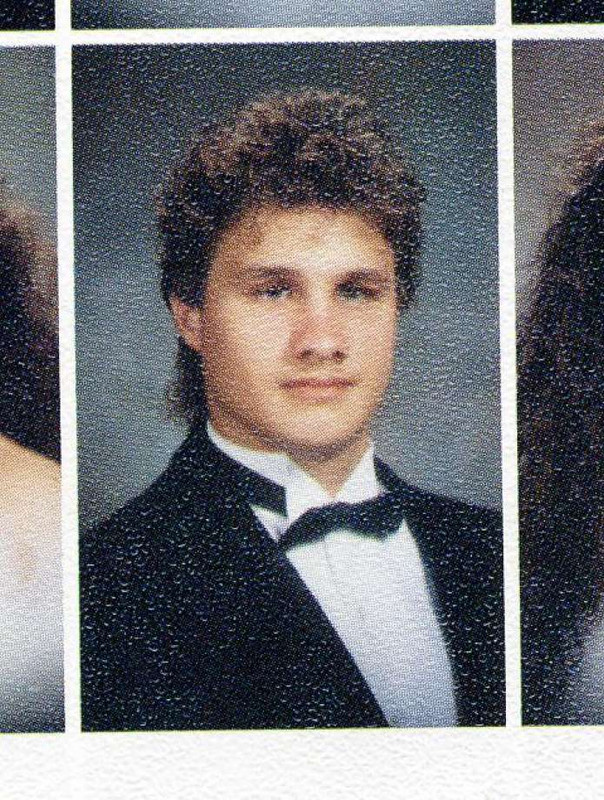 Fascinating interview with La Barbie after he was captured
A Filipino baby and her family on display inside a New York City "Human Zoo" in 1906
Idiot Answers Door With Paintball Gun Pointed at Police and Promptly Gets Shot