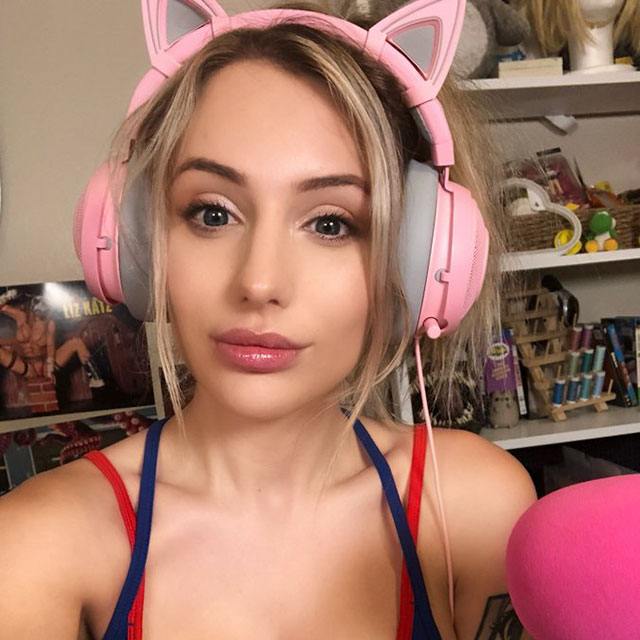 Liz Katz born Elizabeth Katz, is a model, cosplayer, streamer and social media celebrity who has over 1 million Instagram followers, 231,000 Twitter followers and 76,000 YouTube followers.
She was born on July 8, 1988 in Randolph, New Jersey and has been living in Los Angeles for the past 12 years.
When asked about what drew her to cosplay, she admitted that she always enjoyed dressing up and playing pretend and since she was a teen she has always been dressing up as fantasy characters and would even go to school in costume. She also revealed that she was inspired after attending a Magic The Gathering convention in the 90's and seeing her first cosplayer. Although she took some time off of cosplaying after high school, she eventually came back to it when she was 23 years old.
Originally, she started cosplaying as fairies and elves because she wanted to be a mystical creature and then she branched out to comics and video game characters.
Her cosplay inspiration is Fantastic Nami Swan, whom she appreciates for the craftsmanship that she puts into her costumes.
Her favorite video games to play are Planescape Torment, Baldur's Gate, Rollercoaster Tycoon and horror games. Her favorite animes are Cowboy Bebop, BNHA, Himouto Umaru, Tokyo Ghoul, Parasyte the Maxim and Assassination Classroom.
Her favorite television shows are Seinfeld, Teen Titans, Preacher and Altered Carbon.
Her favorite bands are Arctic Monkeys, Cage the Elephant, The Offspring, Metric, and G-Eazy.
Although she keeps her family life very private, she does reveal that she is a mom and that family comes before anything else.
She has also revealed that she has been 7 year sober.
She had a brief stint in the adult film industry under the alias of Risi Simms.
When asked about the adult industry, she says:
It's vile and preys upon the young (freshly legal), the vulnerable, and the mentally ill. Thankfully the power has shifted a bit since then and women can make their own content without dealing with the industry of "companies" personally wasn't for me but power to ya gals doing your thing! Make your own content, Own your work, and make your own rules. Sadly the backlash after you leave adult work is still there. Though it is getting much better than it was years ago!
Height: 5ft
Measurements: 34C-25-36
Shoe size: 6.5
Zodiac sign: cancer
Tattoos: 9
Piercings: come and go. 4 now
Fave drink: really thick chocolate banana smoothies
If you like Liz Katz, you may also like: