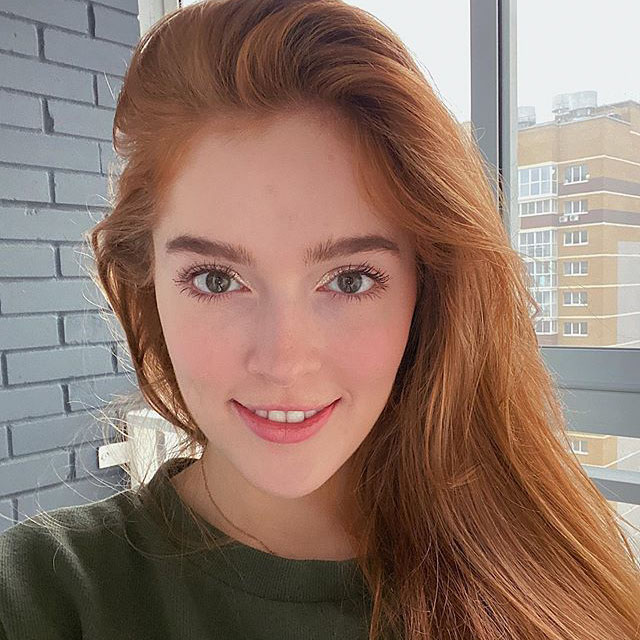 Jia Lissa is a Russian model and award winning adult film star.
She was born on September 1, 1996 in Izhevsk, Russia and now resides in Moscow.
She ran away from home at 16-years-old and started webcam modeling at 18 years old. In 2017 she started nude modeling after being introduced to a photographer by a friend. Shortly thereafter, she started her porn career in October 2017.
In August 2018 she was named Vixen's first European contract star:
"I'm so happy, I was waiting for this day!. I asked Greg to post my first porn video for my birthday, September 1, and it's now going to be my porn star birthday too! I'm going to have a party with my friends watching the whole scene on a big screen…I didn't masturbate for seven days before the shooting. I wanted to be super horny. One night, I almost gave up! I was nervous to do the best scene ever". 
When asked if she was a real redhead, she says "I'm a 100 percent natural redhead. I can prove it in three ways: first my childhood pictures; second my hair; and third is, if you spend the night with a redhead, you'll know…"
Besides sex, Jia's is passionate about singing and music. She plays several instruments including the guitar, piano and the ukulele and finished musical college in 2017.
She has struggled with depression in the past and says the best way she copes with it is by focusing on the good:
"trying to catch good sides of any situation. You can actually learn to do it. First steps are tough. But if you won't stop – one day it will be automatic. I say "You can't change the reality, but you can change your opinion about it"
She has banned on Instgarm more than 11 times for violating their content policy.
When asked what three words best describes her, Jia responded "naughty, honest and impulsive."
Her favorite food is avocado toast and her guilty pleasure is ice cream.
If she could have one superpower it would be the ability to not need sleep, which would allowed her to double the amount of time she could spend with her loved ones.
A quote that she lives by is "Life will never go by your plan, you can't change the reality, but you can change the way you think about it. Focus on the positive"
Height: 5'5''
Weight: 106lbs
Brеasts-waist-hips: 32-24-35
Bra size:

32A

Race/Ethnicity: Russian
If you like Jia Lissa you may also like: