UK propaganda poster from 1940 by Leslie Illingworth
This is a propaganda poster under the Nazi regime, England refusing to be part of the European Union offered by the Nazi party. – France, 1942
Mexican WW2 propaganda poster
Italian WWII poster made by Gino Boccasile
The fists of the Allies breaking the Nazi swastika; anti Nazi propaganda poster from France, 1945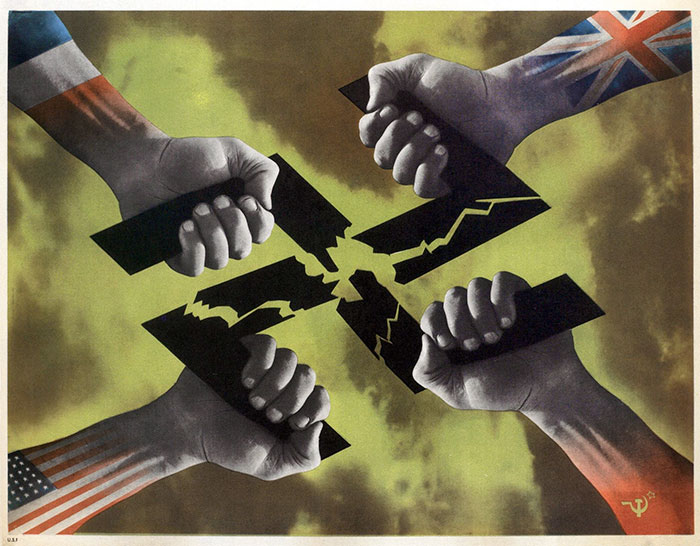 America First by Dr Seuss, 1941
Anti-American poster, USSR, 1960
"Where is the fifth pig?" Anti-German puzzle created in occupied Holland, 1940
"Diplomacy, the American way", USSR, 1986
Hoarders, panic buyers, shame on you! Nazi Germany, 1942
Soviet propaganda 1944-1945
A WW2 era Mercedes-Benz propaganda poster showcasing their contributions to the German war machine.
Fight for liberty – 1943
"The British treat all races equally" Italian WW2 Poster
"All behind you Winston!" Great Britain, World War II
"We will finish off the Nazi invaders in their den!". USSR, 1944
USA, 1943-45
This will happen to the fascist beast, 1944
Anti-American propaganda from China, 1950s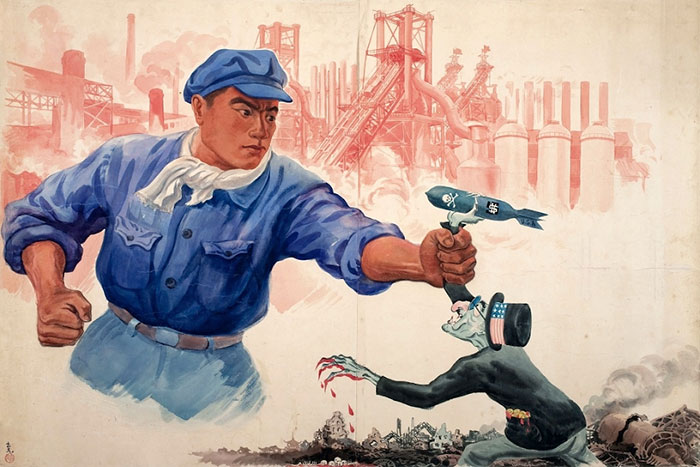 USA, 1942
Made by Norwegian fascist Harald Damsleth.