Lauren Alexis is a British model, YouTuber and social media influencer who has amassed over 1 million followers online.
Quick Facts
| | |
| --- | --- |
| Full Name | Lauren Alexis |
| Date of Birth | March 5, 1999 |
| Place of Birth | Essex, England |
| Height | 5ft 3in (160cm) |
| Weight | N/A |
| Measurements | N/A |
| Bra Size | N/A |
| Ethnicity |   |
| Eye color: | Brown |
| Social Media: | Instagram, Twitter, YouTube |
Early Life
Lauren Alexis was born on March 5, 1999 in Essex, England.
Career
Besides modeling on Instagram, Lauren Alexis is active on her YouTube channel where she frequently post videos of her trying on clothes, answering questions about herself and sharing the messages she receives from men on her social media.
Lauren says she doesn't make any money off her YouTube because she got demonetized. In January of 2020 she said she earned about $3 off of YouTube.
Lauren Alexis also has a Patreon where she has 8 tiers of patronage, with the lowest tier at $5/month and the highest tier is $5,000/month. For $5,000, Lauren says you get to be her 'daddy.'
BE MY DADDY. Purchasing this will literally make you my daddy. So why not get that title hehe 😉

If you purchase this tier, please message me so we can discuss rewards that you would like to receive hehe. I'm sure we can discuss and come to a decision. I love you. 

This tier gives you access to absolutely EVERYTHING else written below and more. 
While it states on her Patreon that she does post "Very NSFW photos, " it is not clear whether or not Lauren post fully nude photos.
Relationship
Lauren Alexis is currently single and she admits that she doesn't want a boyfriend right now and is enjoying the single life.
Misc Information
When it comes to the opposite sex, Lauren is looking for a guy with a good personality and who is funny. She wants a man who can pick her up when she's in a bad mood and she wants someone who is not overbearing.
When it comes to sex, Lauren is very open about her experiences and often talks about it on her YouTube channel.
She reveals that she lost her virginity at 16 years old.
When asked about whether or not she like anal, she says she doesn't enjoy it, but she will do it if the person that she is dating request it.
When asked whether she spits or swallows, she says she swallows.
When asked about whether size matters to her, Lauren says size doesn't matter as long as the person knows how to use it properly.
While she doesn't have an absolute favorite position in bed, she does hold doggy-style in high regards.
Lauren is not a fan of living in the UK. She says she "the school system, the government, the laws, everything is a joke…and you have to pay so much tax oh my god."
She says she would rather be living in the United States and thinks that in her line of work, American girls are more widely recognized.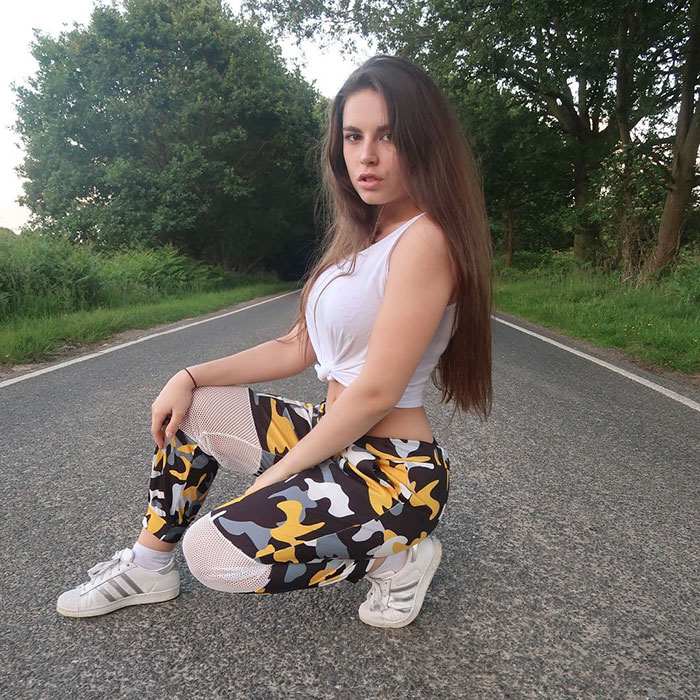 If you like Lauren Alexis, you may also like