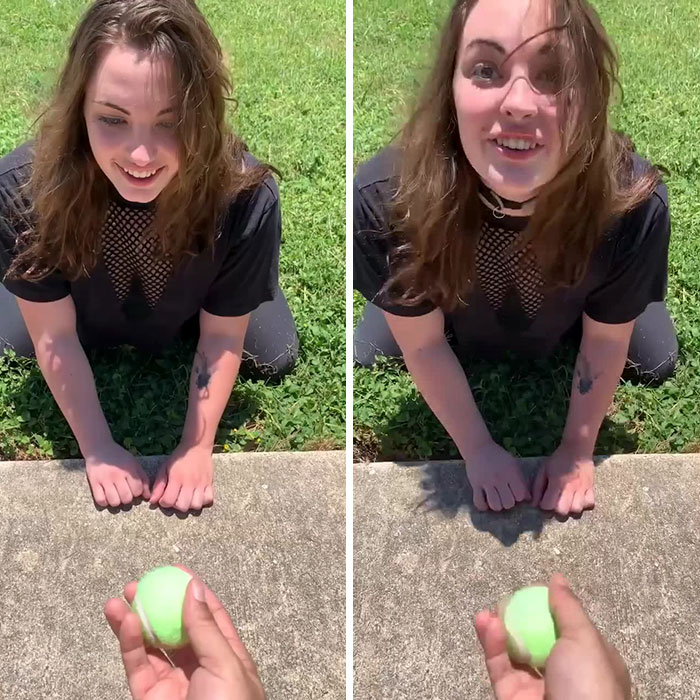 Jenna Phillips, 21, admits that she has always felt 'like a dog' and used to pretend to be a dog when she was a kid. However, when visiting a convention in Chicago a couple of years ago, she was introduced to the "pet play scene" and things took off from there.
I feel like a dog. I just want to roll around, play fetch, get head scratches, run around and play. All of that. I have always acted like a puppy, but not in a sexual way at first. I really love praise. I love hearing 'good girl'. It makes my heart melt every time.
Looking back on it now, it's kind of always been there. I just didn't know there was a scene, I just thought it was my personality.When it comes to pet play, the majority of girls do kittens, foxes or rabbits and the majority of puppies are men. I thought about it for a long time when I first got into pet play. I feel like a dog [so that's what I decided to be].
While working as a clinical optician, Jenna set up an OnlyFans account to share her kink with others, and she reveals that for the first 18 months she posted more 'vanilla content'.
However, once her OnlyFans page started to take off, Jenna decided to quit her job as an optician and make it her full time job to represent the female 'puppy' community. She began posting more kinky petplay on her page, using the screename 'thatpuppygirl'.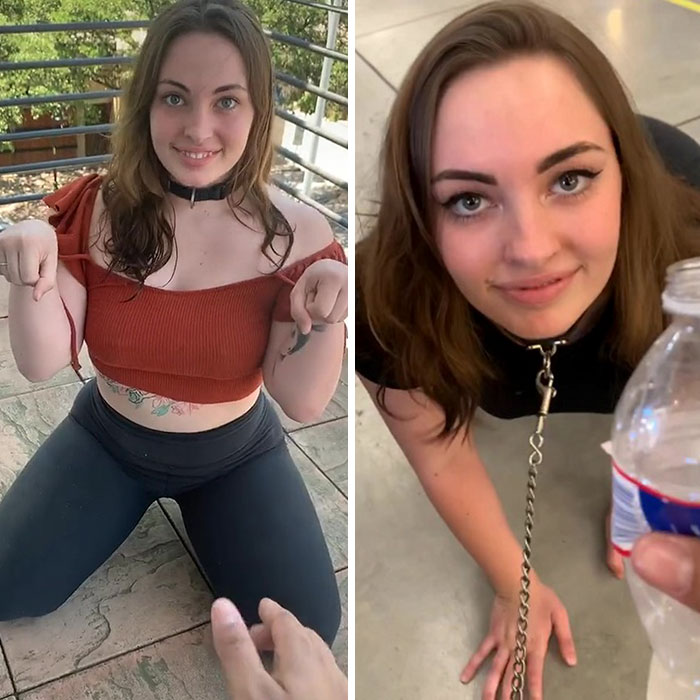 Now, subscribers pay $20 per month to see her uncensored OnlyFans content, where she walks around on a leash, fetches balls, and takes baths (naked)
There has been a big surge in my followers since I moved to doing puppy play content.The majority of the puppy community is for gay men. Whenever I went shopping for the gear, it was only really for men.I thought screw it, why don't I create the market? I know there's a demand for it so why don't I supply it?It's now my full time job. My revenue has increased 100 times since I moved to puppy play content. I'm making six figures monthly.
Jenna supplements her income by making custom videos based on the requests. The most she has made for one video is $1,200, and Jenna says she is 'so grateful' to make a living from something she would be doing regardless.
Although she is willing to fulfill customer's requests, Jenna draws the line on filming with a real dog. Jenna made it clear that there are no animals involved in her shooting and there 'never will be', saying she 'can't say no quickly enough' to customers who ask for that kind of content.