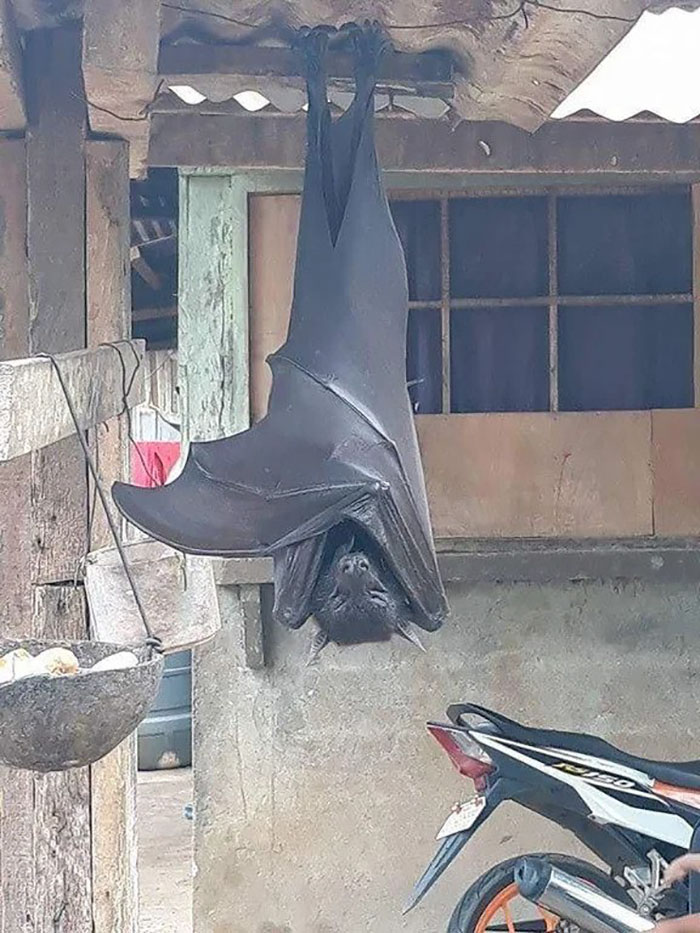 Meet the biggest bat in the world, the Philippines' giant golden-crowned flying fox.
These guys can get incredibly large with the golden-crowned flying fox (Acerodon jubatus)—who can develop wingspans of more than 5 feet across—being among the biggest of them all. But the one seen in the photo looks extra big because of the image's forced perspective which is an optical illusion that can make an object in a photo look bigger or smaller than its true size.
These megabats, part of the Megachiroptera suborder, might look a bit scary, but they're pretty docile. They're also frugivores, eating a (mostly) vegetarian diet comprised of pollen, nectar, fruits, and other flora. On the rare occasion, a flying fox might chow down on an insect if it happens to come across one or catch one by accident during flight.