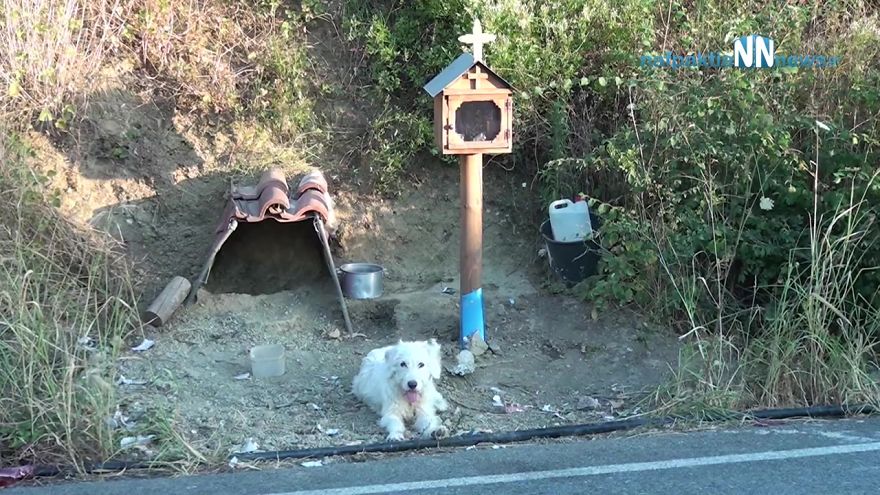 A loyal dog in Greece recently melted the hearts of millions around the world after it was reported that it has spent the last 18 months at a roadside shrine where his owner tragically lost his life in a traffic accident.
Nicknamed the "Greek Hachiko" as a reference to the Japanese dog that famously waited for its owner, Hidesaburō Ueno, at Shibuya Station in Tokyo every day – even after his death in 1925, turning up as usual until his own death almost 10 years later, the unnamed white dog has reportedly been living at a roadside shrine near the Greek town of Nafpaktos for the last year and a half. Despite several the efforts of several locals to adopt the dog, he keeps escaping and always returns to the place where his owner lost his life in a car crash.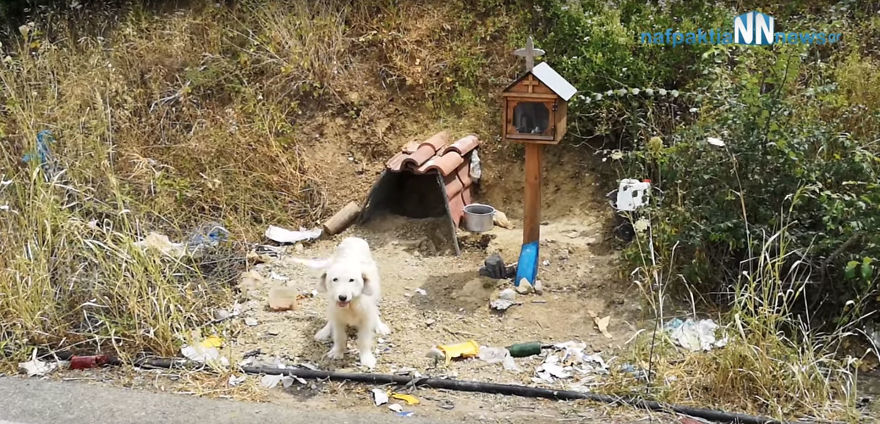 According to Nafpaktia News, the dog's owner was a 40-year-old man named Haris, who died on 9 November when he was hit by a cement mixer.
It's unknown if the dog was in the car at the time of the accident, or how he made his way to the shrine, which is located in the middle of nowhere, miles away from the nearest human settlement, but Haris' four-legged pal has remained at the roadside ever since his tragic death.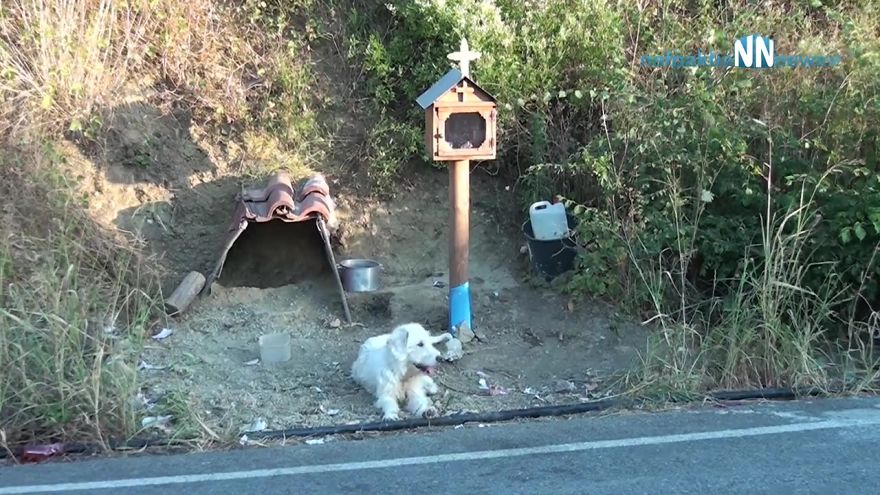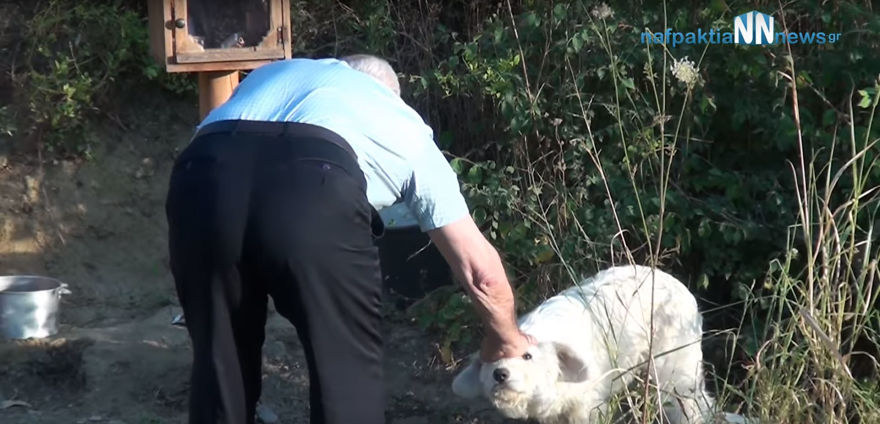 Many locals have tried to adopt the heartbroken dog, but apparently he's having none of it and refuses to move from the site. People from town have built an improvised shelter for him and started bringing him food and water every day. He reportedly spends his days lying in the dirt and looking in the distance as if waiting for his late owner to came back and take him home. The dog refuses to budge even on hot days, taking refuge in the bushes next to the shrine.