Koshari
Koshari is the national dish of Egypt. It's served in virtually every Egyptian restaurant, in every Egyptian home, and on every Egyptian street corner. It consists of chick peas, pasta, fried onions, and zesty tomato sauce, served on top a bed of rice and brown lentils
Ful Medames
A stew of cooked fava beans served with vegetable oil, cumin, and optionally with chopped parsley, garlic, onion, lemon juice, chili pepper and other vegetable, herb and spice
Ta'meya
The Ta'meya or Falafel is mainly prepared out of crushed fava beans mixed with other ingredients, then it gets fried. It is usually served with tahina and salad with Egyptian bread.
Shawarma
A large cone of pressed lamb or chicken that is rotated vertically in front of a flame grill. As the meat is cooked it is sliced off and mixed on a griddle with chopped tomato, onion and parsley before being rolled in a large disc of flatbread and wrapped in foil to take away.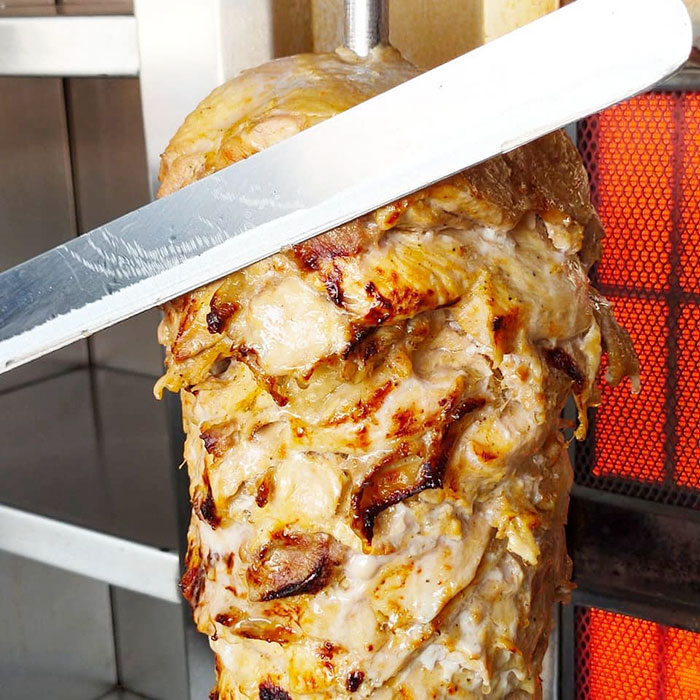 Kofta Kebab
Kebab is prepared with pieces of grilled meat (lamb or veal). As for Kofta, it is piece of minced meat and is also prepared on the grill. Both are served with Egyptian bread, salads and tahina.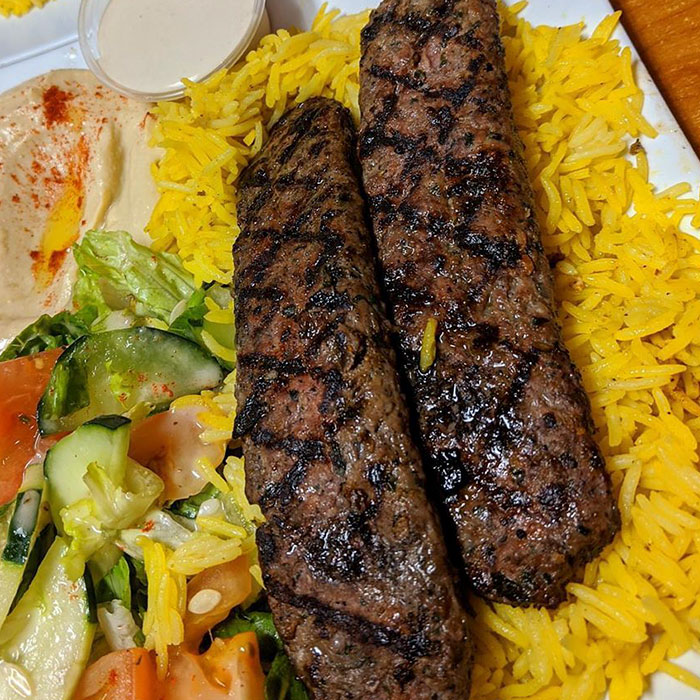 Mahshi
A dish of vegetables stuffed with minced beef and rice cooked in a tomato and cumin sauce.
Hamam Mahshi
A whole squab is stuffed with freekeh (a cracked green wheat with a nutty flavor), chopped onions, giblets and spices. The bird is then grilled over a wood fire or spit-roast until its skin is golden brown and deliciously crispy.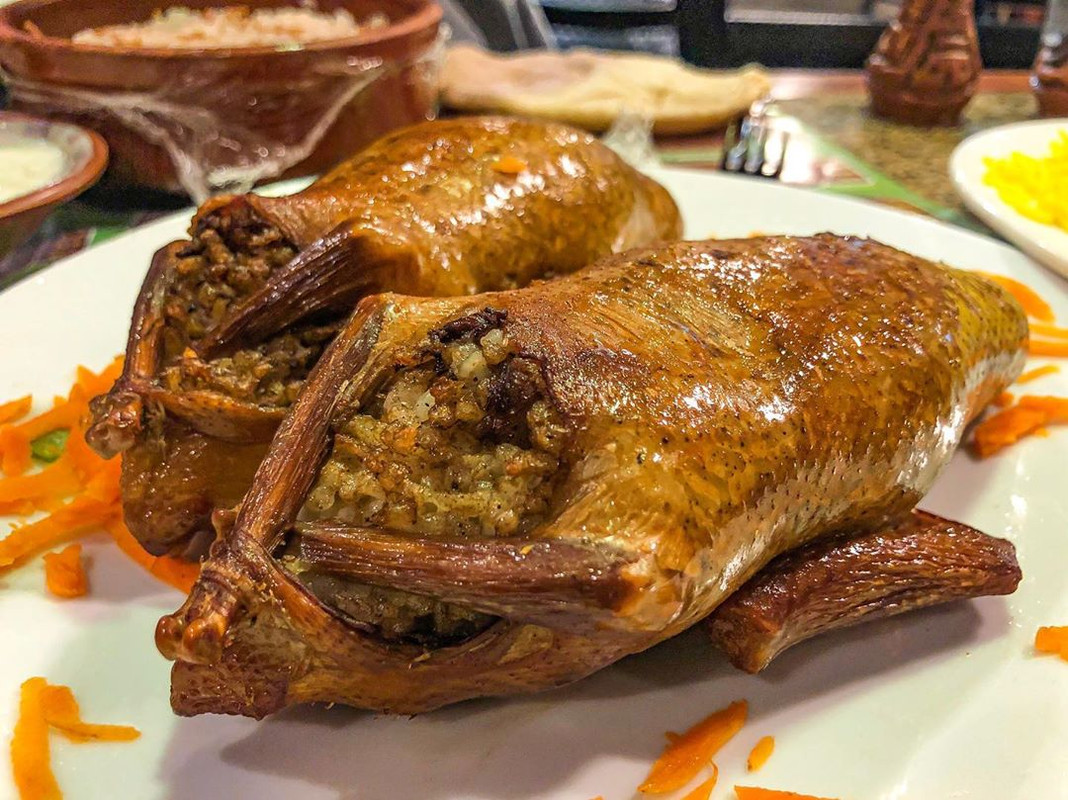 Hawawshi
It is a pita stuffed with minced meat and spiced with onions, pepper, parsley, and occasionally chilies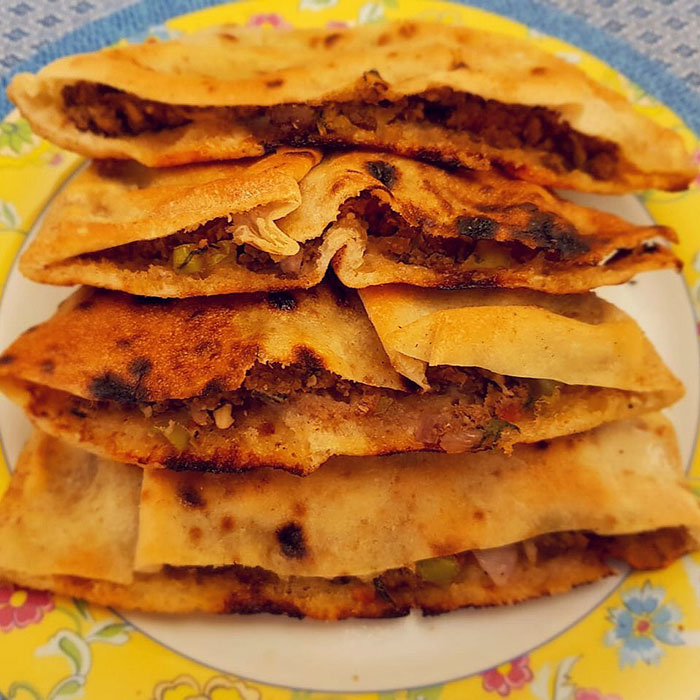 Fattah
Consists of layers of rice and fried aish baladi, interspersed with meat chunks and topped with a vinegar and tomato sauce. The meat used differs from recipe to recipe but is usually beef, veal or lamb, with lamb being the most traditional.
Kunafa
A dessert made with shredded filo pastry, stuffed with cream, baked till golden brown, doused in aromatic syrup and layered with cheese