Stanley Thermos – These things are great. Easy to clean, don't retain odors, tough as hell, keep stuff hot all day, and cheap.
My father worked as a handler at a aluminum factory with a proud Stanley thermos owner. This guy used to push his thermos past the edge of the table and have it slam into the floor almost every lunch break over the years he worked there. Just because HIS thermos could handle it and nobody else's could.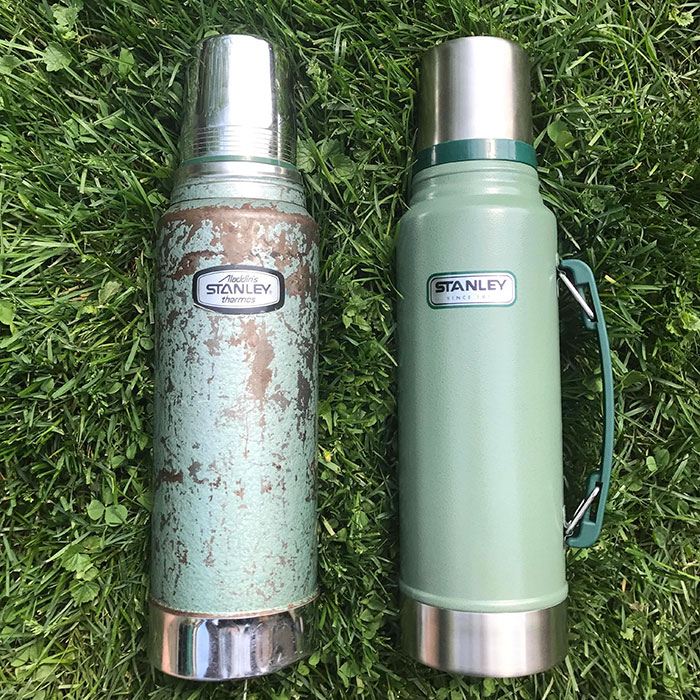 Briggs and Riley Carry-On Luggage – Durable, classy, and relatively reasonably priced. They're pretty much the gold standard for roadwarriors and has the most impressive warranty policy of any luggage manufacturer.
Our simple as that guarantee covers the repair of all functional aspects of your Briggs & Riley bag for the life of your bag. Naturally, our warranty does not cover cosmetic wear or cleaning, nor does it cover damage of contents, or the replacement of lost or stolen bags and/or its contents. If your bag or its contents are damaged by an airline and you wish to hold them responsible, we suggest that you file a claim with the carrier before leaving the airport. If you choose not to do this and instead wish for us to repair your bag, we will be happy to do so at no charge.
Zeroll Original Ice Cream Scoop – This single-piece ice cream scoop is made from aluminum alloy. Contained within the handle is a thermo-conductive liquid. The heat from your hand transfers to the scoop part making it easy to scoop out and release the ice cream. In this day and age,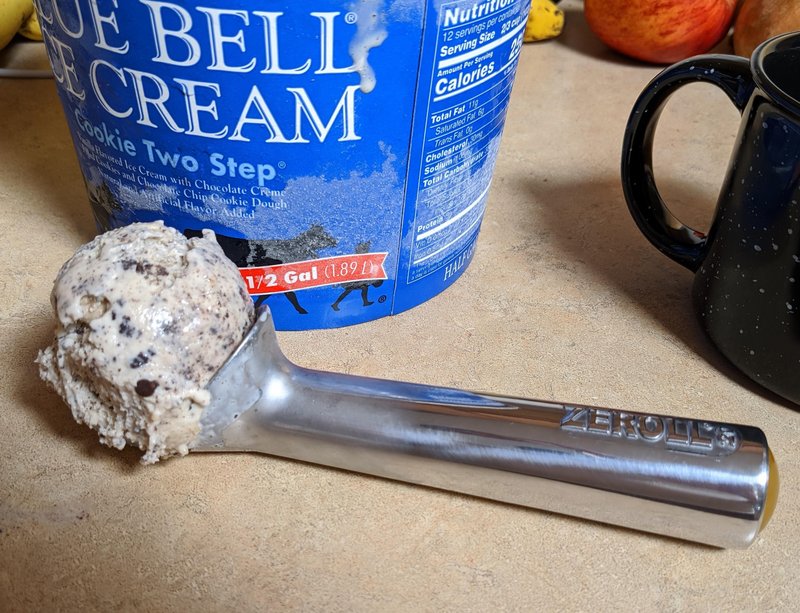 KitchenAid Mixer – This piece belongs in the product hall of fame – Twelve years, no worries. Basically a drill press with a dough hook. It's a beast!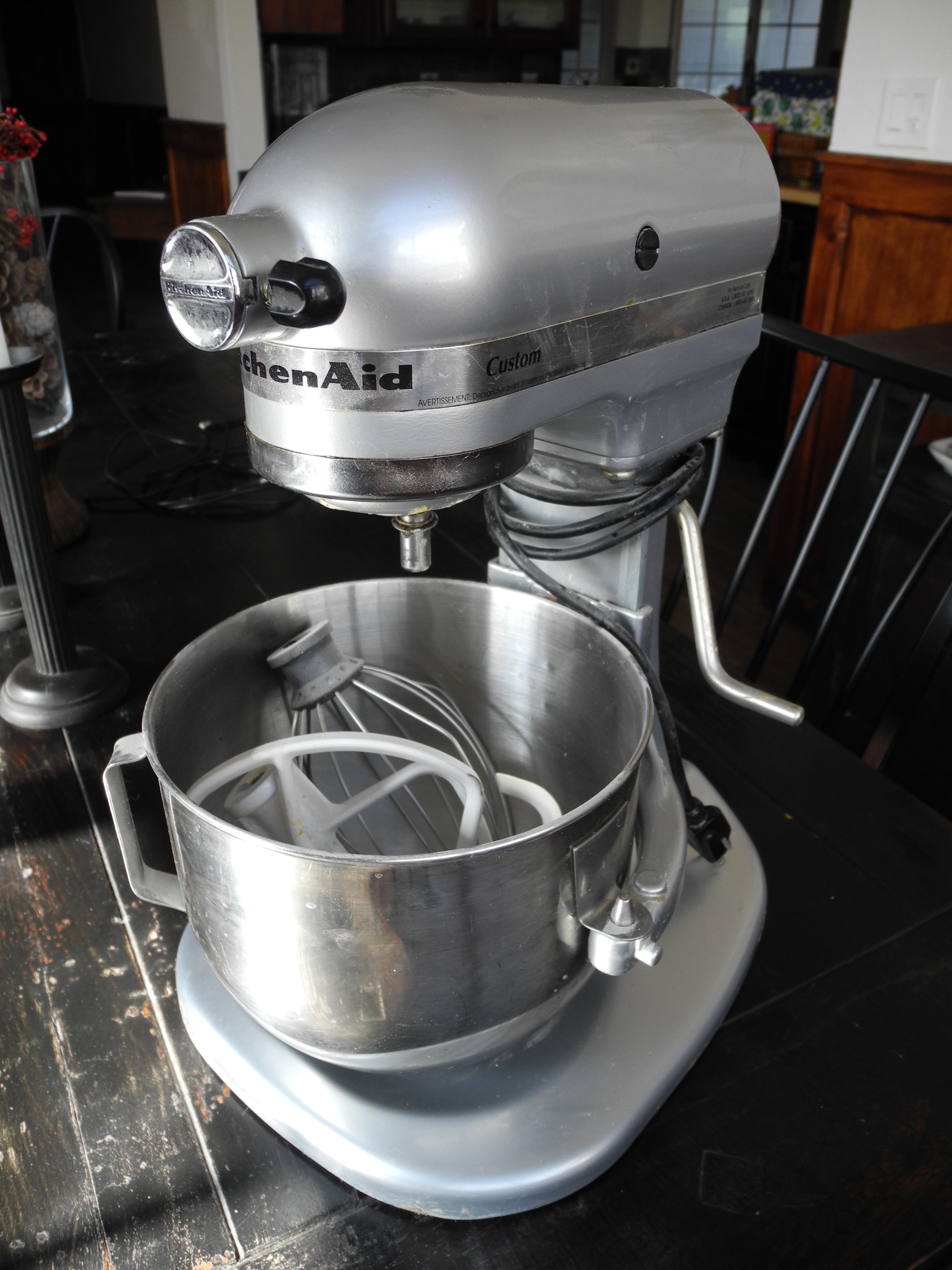 Lodge Cast Iron – Tired of skillets warping on you? Learn to cook with/take care of cast iron. No soap; wipe it down with an oiled rag or paper towel after cooking (scrub with salt for messier, stickier jobs). Both of my grandmothers swore by these and I'm starting to see why.
Carbon Steel Skillet – Similar to cast iron in heat retention and durability. Lighter and easier to handle.
Estwing Sportsman's Axe – Estwing makes terrific products in general. Solid American company.
Nalgene Water Bottle – These things are DURABLE AF! I've literally dropped mine off a mountain and it didn't break on a 100-foot plus bounce down a steep incline.
Frieling French Press Coffee Maker – Double walled stainless steel for insulation. I couldn't imagine it getting damaged, but even if it did, they even sell replacement parts.
Le Creuset Dutch Oven – a nice heavy dutch oven another secret weapon for home cooking. It's great for soups, braises and anything long and slow on a Sunday. When your home is an archeological site they'll find yours in the rubble.
Weber Original Charcoal Grill
– Clean it after using. Disassemble and deep clean a few times a year. Keep it dry and covered. That's the last grill you'll ever need to buy.
Rubbermaid Brilliance Tupperware – You'll never wear it out. You're more likely to lose it when your friends take potato salad leftovers home from your cookout
Pendleton Yakima Wool Blanket – Amazingly comfortable, versatile and well made. You can use it for car camping, dates on the beach or watching the sunset on a cold evening.
Ironclad Ranchworx Work Gloves – 100% goat skin leather will not dry out or shrink when washed. Features 360 degree EN388 Cut Resistant Level 5 for 100% cut resistant coverage. Kevlar threading reinforced in critical areas for increased seam strength.
Rubbermaid Brute Garbage Can – This outdoor garbage can is incredibly durable and thick and can take a serious beating!
DEWALT Tough System Tool Box – Sturdy, durable and built tough. This tool box will protect anything you put in it and will weather the course of time.