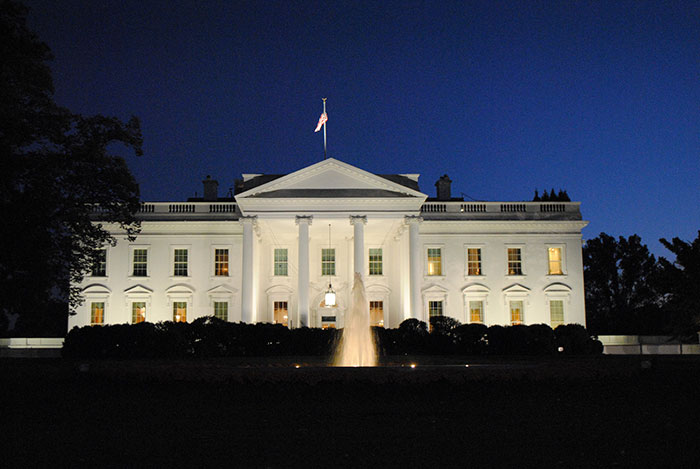 They Aren't Allowed to Drive
Once a president's term is over, they aren't allowed to drive a car on an open road ever again. A lifetime Secret Service detail is given to all ex-presidents to get them around. Former presidents are always targets and one of the most unsafe places is on the road.
1. They Have to Read National Security Briefings
When you're no longer president you'd think your days of reading briefs would be over. Nope. They get national security updates for the rest of their days. This helps if their advice is needed by the current administration about how to handle certain situations.
2. They Must Establish a Presidential Library
The 1955 Presidential Libraries Act says each president must oversee the creation of a library in their name. Minus classified material, these libraries must include every word a president wrote while in office. They can't pick and choose which material goes in as anything created during their term is legally considered public property.
3.Their Calls and Tech Use Is Monitored
The Secret Service has broad jurisdiction over keeping former presidents safe. They monitor everything from suspicious tweets to threatening phone calls. This is an invasive but necessary way to ensure the security of the country and those they are sworn to protect.
4.Their Mail Must Be Searched
Every package and piece of snail mail must be inspected by the Secret Service. An extreme practice on the surface, but explosives en route to two former were discovered through this process. Everything is screened off-site by security staff trained in dealing with explosives, dangerous chemicals, etc.
5.They Don't Talk Sh!t About Other Presidents
This is more of a courtesy than a rule. Traditionally, retired presidents stay out of the affairs of the current president and keep their opinions to themselves. That said, this hasn't been the case since the 21st century.
6.They Never Go Anywhere Alone
Even after they leave office, presidents have a 24/7 Secret Service detail. These agents are often swapped out and moved around so ex-presidents are likely to be surrounded by strangers for the rest of their life. Boundaries are not a thing. The Secret Service is right there when spouses argue or during holiday dinners.
7. They Can't Go Just Anywhere
The Secret Service makes it hard to be spontaneous as a former president. Advance notice needs to be given so safety protocols can be put in place and locations can be scouted. If the safety standard can't be met, there's a good chance the Secret Service will say it's not possible to go.
8. There Is No Normal
Something as simple as a coffee run becomes an ordeal. A trip to Starbucks had dozens of Secret Service agents block off much of the street and move pedestrians away from the former president. Even the president asked the Secret Service to "give me a little space."
9.There Is One Way Out
What happens when a former president is sick of all the rules and just wants some independence and privacy? They can decline the Secret Service detail. Given their high profile, this may not be the safest option for them or their family but it's well within their rights to do so.