Knife sharpener. For expensive knifes or family heirlooms you want to use a whetstone to minimize material loss, but for regular ol box store kitchen knives just a cheap 2-step pull through sharpener is a life changing event.
The kitchen trash can with the foot pedal that flips open the top. We lived with the press-lip-to-open kind for years because we were too cheap to spend an extra $10 in the beginning. No longer having to manually open and close that thing like an animal is a pleasure I could not have predicted. Now, I just step on the pedal, and it opens.
A Food Saver vacuum sealer. Our food waste has gone down so, so, so much! Plus, I am able to buy meat at Costco and freeze it on half pound portions. And when chicken goes on sale, I seal it in 2 serving portions. This machine paid for itself in the first few months and has saved me hundreds of dollars. My family gets a Honeybaked ham for the holidays and I am able to enjoy that ham in April and July if I want it.
The Dash Rapid Egg Cooker allows you to cook eggs in less time than it takes to boil water on a stove.
A quick spritz of this toilet spray before you do your business can counter any unpleasant odors that may come up — without adding a heavy perfume scent into the mix.
Smart Plugs are the best thing ever! I like to use mine to turn my lights on while I'm on my way home. Or when I'm in bed and don't want to get up to turn off the lights.
Ear and Nose Hair Trimmer – Super easy and PAINLESS way to manage all those unslightly hairs sticking out of your nose
Unstoppable Laundry Scent Booster – How to make laundry smell unbelievably good and eradicated any lingering funk that has persisted despite multiple washes
A Fountain Pen. Better writing experience by miles and they last forever. While some go for a small fortune, there are many quality pens for ~40 dollars.
Barkeeper's Friend. If you at all have any stainless steel (specifically pots and pans), this stuff will restore it to brand new.
Meat Thermometer – completely blew my mind with how good and consistently you can cook any type of meat. Medium rare steak every time? Yes please!
Waffle maker – The thing is amazing. I can have homemade waffles in about 12 minutes. It heats up in about 6 minutes, which is about how long it takes to make the waffle mix. Then it's about 6 minutes to cook. Cleanup is a breeze as the waffles never stick and at most leave a few crumbs you can just shake out. Perfect waffles every time.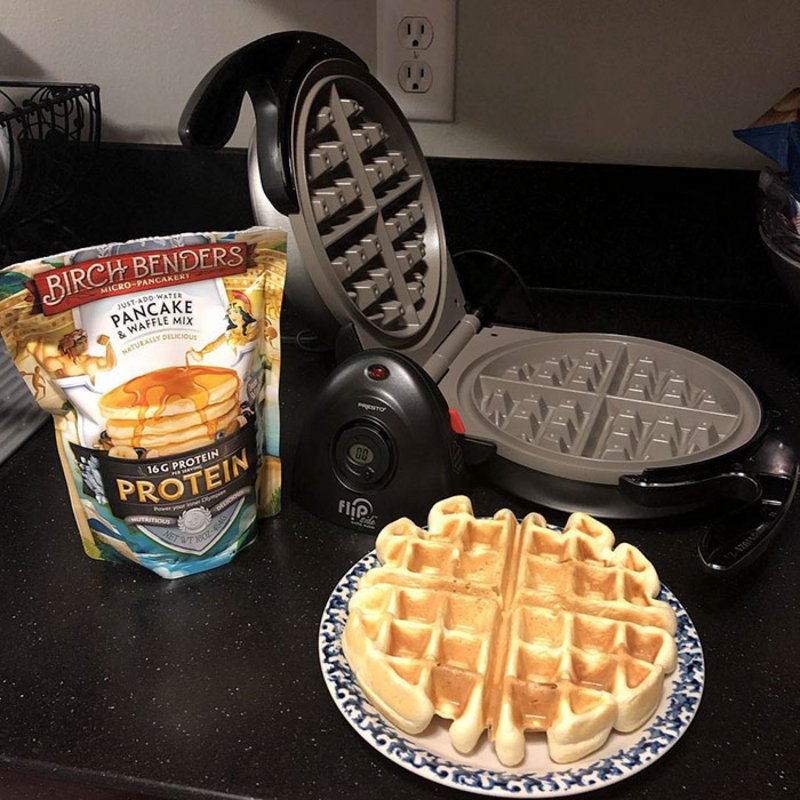 A good pair of insoles. Shoes, expensive or not, usually have cheap insoles. Good insoles will pay dividends on your feet and knees over time.