Absolutely beautiful sound with incredible bass output that makes you feel like there is live music in your room. I believe you would need to spend four times the price to hear an improvement in sound. Calling them bookshelf category is an understatement.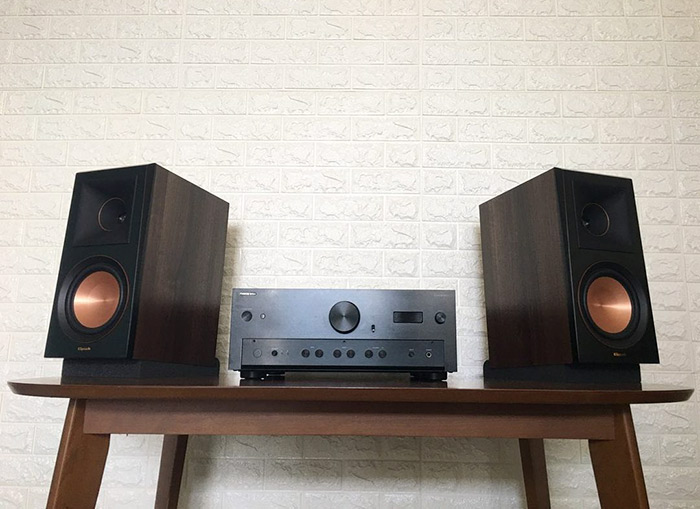 There is an immense amount of detail up top from that excellent tweeter. The top end is slightly tipped up, but not enough to hurt your ears. The midrange is fantastic. Bass is very clean and strong and actually gets very low. I listen in a pretty small room, and they can really shake the entire room.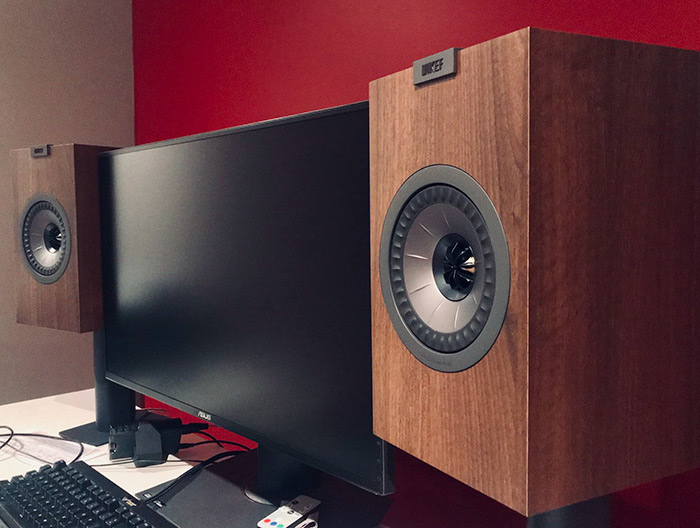 These A5+s are articulate, musical, and have a surprisingly nice low end for speakers this size. They offer excellent clarity and oomph to bass lines that you wouldn't expect from relatively small speakers. There's just something pleasing about them no matter what is being played. Like bits of music that might otherwise sound harsh just come through like butter.
These ELAC's , are, without a doubt, the undisputed performers in this price range. Superb reproducers, across many styles of music, and many output amps and receivers. At a list price slightly less than $280, these are a complete no brainer. I would suggest they compete well against speakers at least twice their cost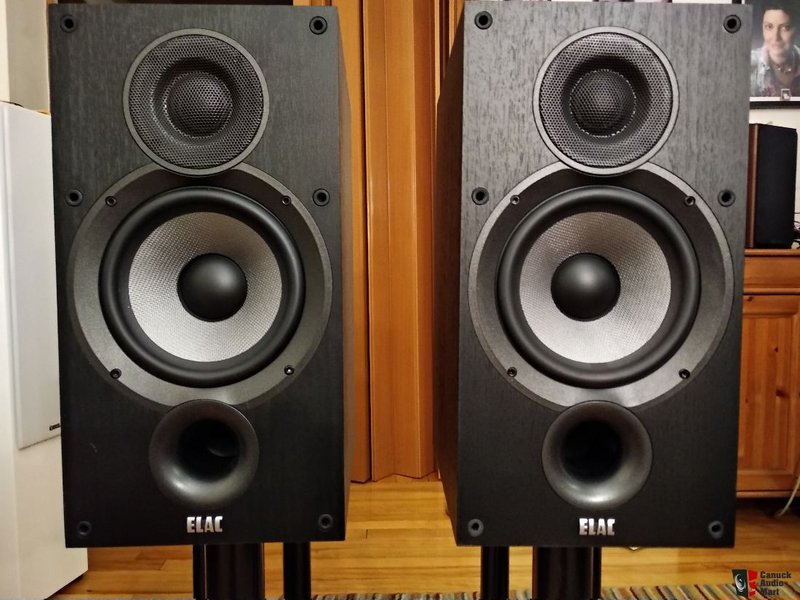 You will not find anything better sounding for this price new. These speakers are worth the 40 or so dollars. They are a good replacement for computer speakers or TV speakers or any other cheap application of sound. They are good for background noise or non-critical listening.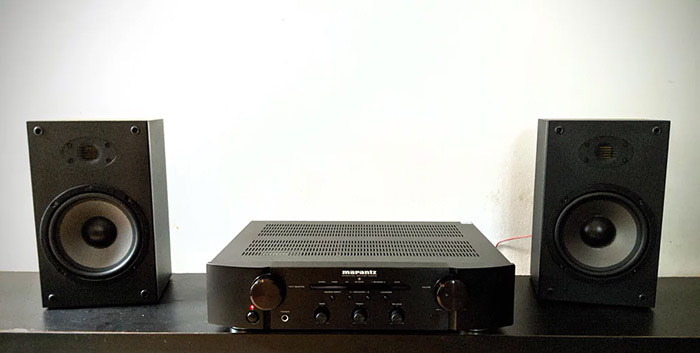 I've had these for over 6 months now. I've been running them alone in a 2.0 setup in a large living room in an open floor planned house. I've tested them while listening to music, movies, tv, and video games. I'm by no means an audiophile, but these speakers have surprised me on more than few occasion. While watching movies, I've had my wife come from another room and ask if it's storming outside…nope, just a storm scene on the movie. They get amazingly low for their size, enough so that I've postponed getting a subwoofer for quite some time. Granted, they're not sub heavy, but for basic tv watching they're amazing for the price.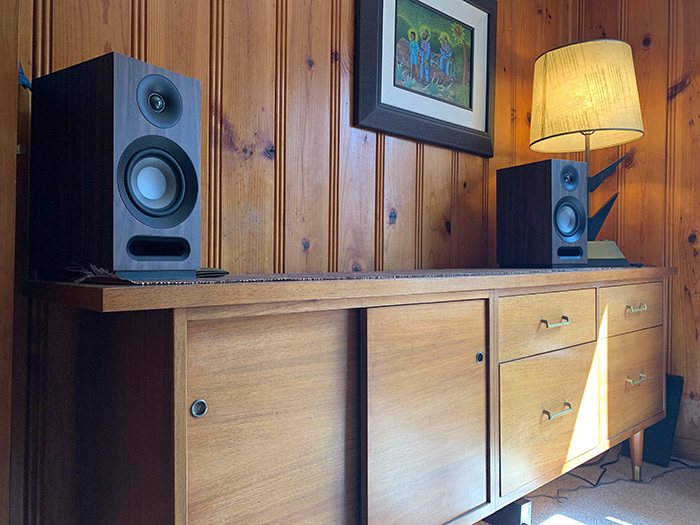 The T0's are incredible for the size. Sound is terrific. Voices, guitars, horns and strings sound sweet. Bass is super crisp and punches hard but remember they are small and only have 4″ drivers so you are not going to get incredibly deep bass with them. Combine it with a subwoofer and they will be outstanding.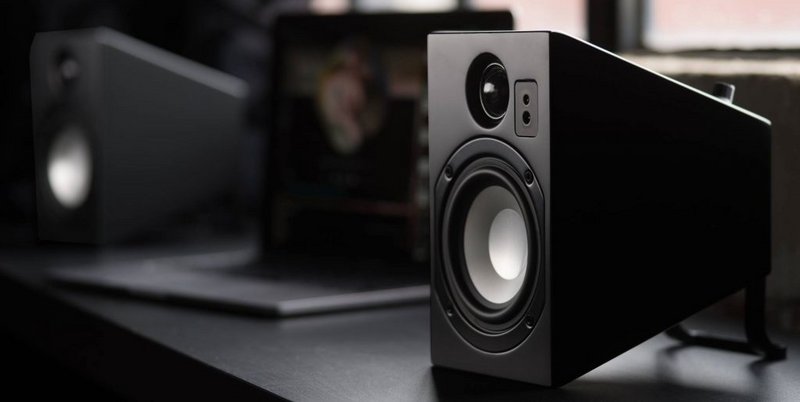 These speakers are fantastic for the price. Add a sub-woofer and EQ to roll them off as they reach the bottom octave, and you will have a seriously fine audiophile-worthy sound system. Without a sub, they still can deliver the bass you crave, but with somewhat less accuracy. The fact that this much quality can be packed into something so affordable is a testimony to how modern design and manufacturing technology has brought sound quality formerly associated with systems costing ten times as much into the hands the average person. No corners were cut.
If your budget is between $200 – $300, buy them.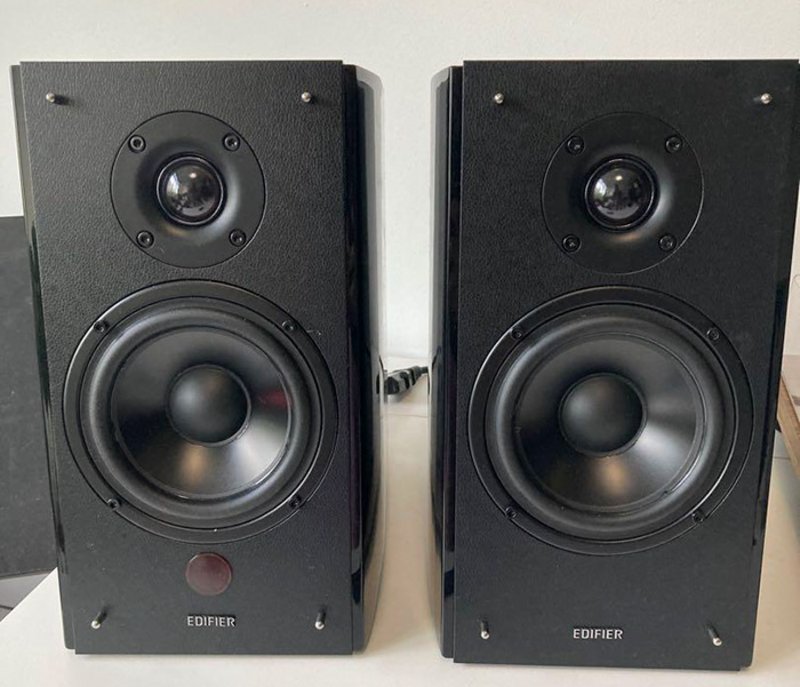 This sub sounds amazing at all volume levels. Deep, powerful bass that will shake you. No distortion. No shattering. It won't overwhelm and will only enhance whatever you are listening to.