In 1989, then Prime Minister of Japan Sōsuke Uno resigned after a geisha revealed she had an extramarital affair with him. The key of the scandal wasn't morality, but that he had failed to properly provide and support his mistress with an appropriate amount, and was branded as a stingy man
In their society of past a man would visit a geisha to relax and drink and flirt whereas his wife at home was viewed as a caretaker and mother figure. Not that the wives didn't have any power, they controlled the purse strings and their word at home was law with the husband often looking up to them like a mother. Hence you don't go to wife for sensuality. So wives never got jealous of geisha because they understood it was two different roles. A man would never leave his wife for a geisha. His wife will have known about it and accepted the situation without complaint.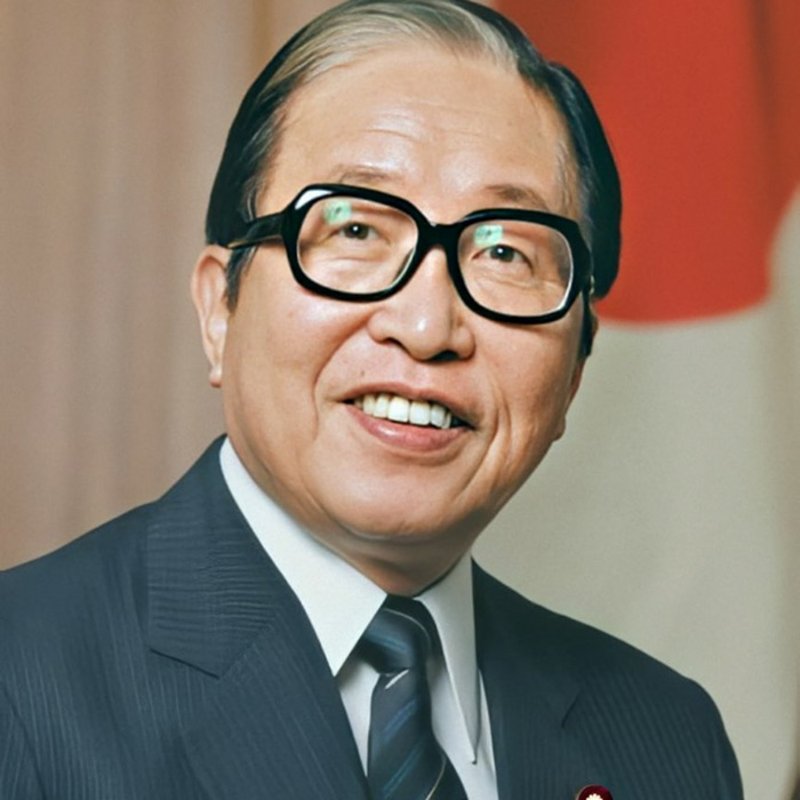 (photo: 首相官邸ホームページ)
There was a Russian woman named Mariya Oktyabryskaya whose husband was killed by Nazi's in WW2, so she sold her house for a tank. With permission from the Soviet union, she went to kill Nazi's with her own tank, avenging her husband death. (article)
"My husband was killed in action defending the motherland. I want revenge on the fascist dogs for his death and for the death of Soviet people tortured by the fascist barbarians. For this purpose I've deposited all my personal savings – 50,000 rubles – to the National Bank in order to build a tank. I kindly ask to name the tank 'Fighting Girlfriend' and to send me to the frontline as a driver of said tank."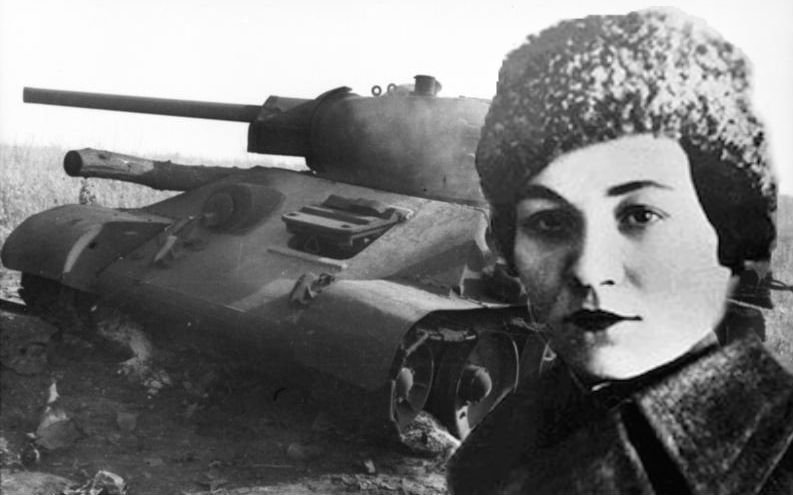 Stalin's Granddaughter is a Buddhist that runs an antique shop in Portland, Oregon (article)
"My mother's whole life has been about living this [her association with Stalin] down and trying to lead a new life of her own," Evans once reportedly said.
"Of course, she abhors what Stalin did," she told the Daily Mail. "But there was a period when so many people held her responsible for his actions that she actually started to think maybe it was true. It's so unjust."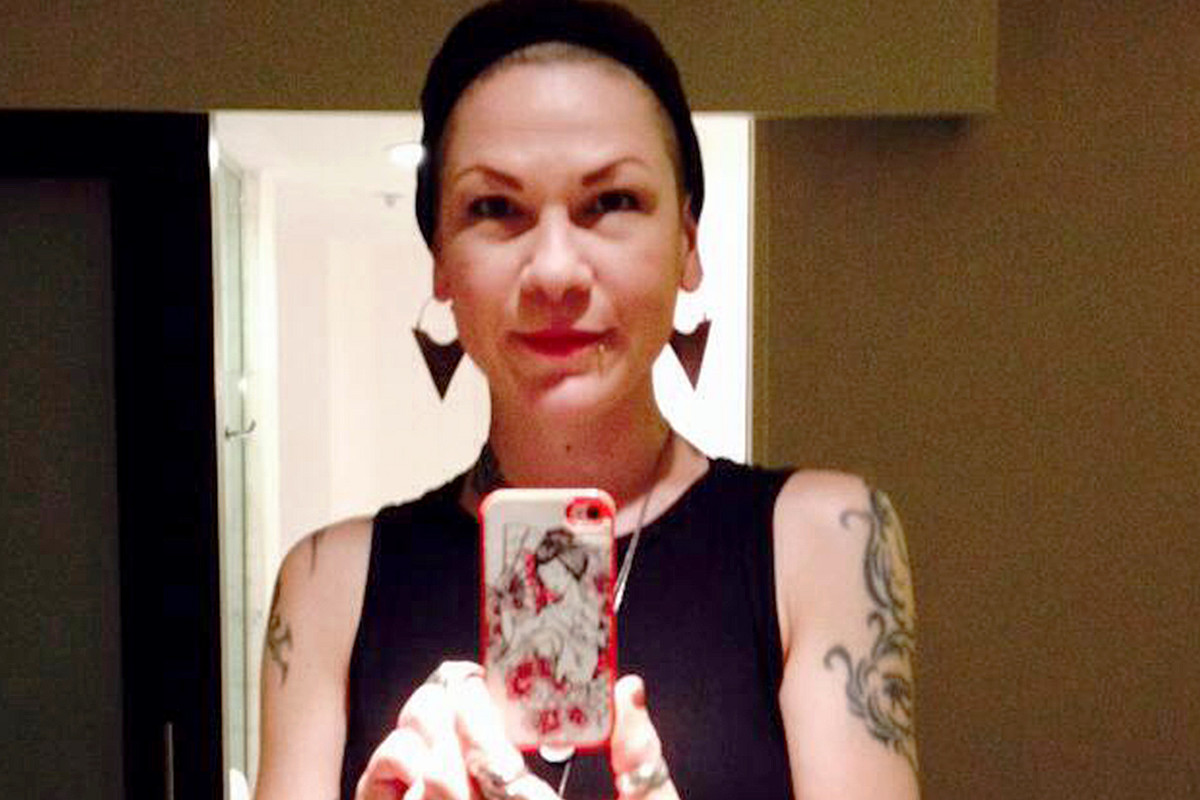 In 1981 a man named Roger Fischer had an idea for a volunteer to have ICBM launch codes put in their chest cavity. In the event of an emergency, the volunteer would carry a knife to be killed with. It was meant to force the personal killing of one man to start the impersonal killing of millions. (article)
My suggestion was quite simple: Put that needed code number in a little capsule, and then implant that capsule right next to the heart of a volunteer. The volunteer would carry with him a big, heavy butcher knife as he accompanied the President. If ever the President wanted to fire nuclear weapons, the only way he could do so would be for him first, with his own hands, to kill one human being. The President says, "George, I'm sorry but tens of millions must die." He has to look at someone and realize what death is—what an innocent death is. Blood on the White House carpet. It's reality brought home.
When I suggested this to friends in the Pentagon they said, "My God, that's terrible. Having to kill someone would distort the President's judgment. He might never push the button."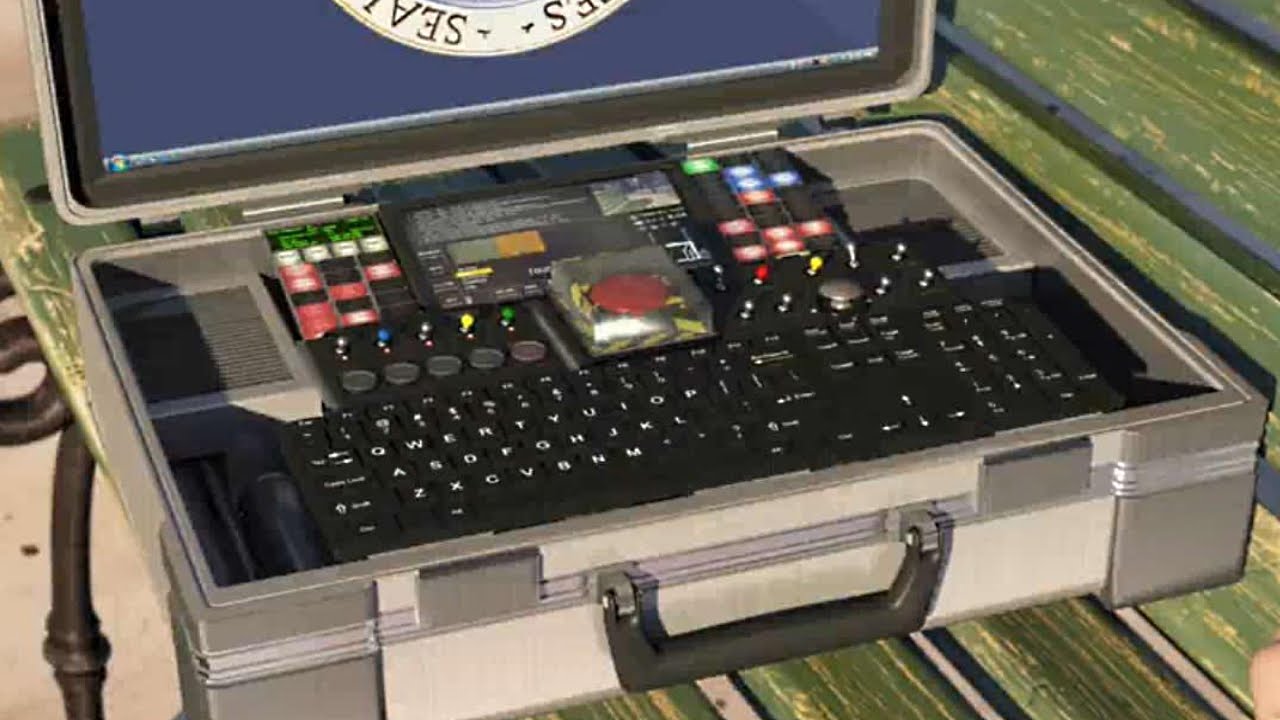 After their bomber crashed in Japan in 1945, eight American Airmen were taken to Kyushu University Medical School and dissected alive. (article)
The so-called experiments performed on the living prisoners at the Kyushu University medical school included the removal of a whole lung, a stomach, and a liver, as well as pieces of brain.
After taking out one prisoner's liver, a surgeon was heard to say, "This is a removal of the liver and we are going to see how long the man would live without his liver."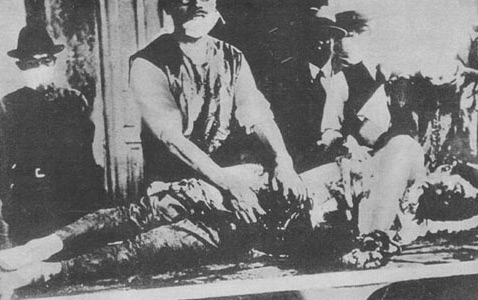 Teddy Roosevelt's diary entry from the day his wife Alice died from child birth and his mother died of typhoid fever. He never spoke publicly about his wife again.
His diary entry from Feb 16th, 1884 and Feb 17th, 1884:
Alice Hathaway Lee, born at Chestnut Hill, July 29th 1861. I saw her first on Oct __ 1878; I wooed her for over a year before I won her; we were betrothed on Jan 25th 1880, and it was announced on Feb 16th; on Oct 27th of the same year we were married; we spent three years of happiness greater and more unalloyed than I have ever known fall to the lot of others; on Feb 12th 1884 her baby was born, and on Feb 14th she died in my arms; As my mother had died in the same house, on the same day, but a few hours previously. On Feb 16th they were buried together in Greenwood.

On Feb 17th I christened the baby Alice Lee Roosevelt.

For joy or for sorrow my life has now been lived out.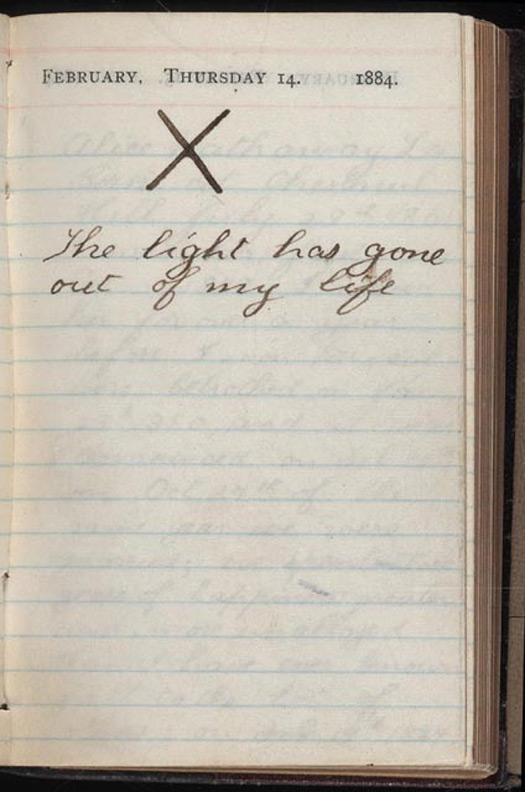 In the 1960's the Sugar Industry funded and selectively picked skewed studies that helped blame saturated fat with causing heart disease instead of sugar (article)
The documents show that a trade group called the Sugar Research Foundation, known today as the Sugar Association, paid three Harvard scientists the equivalent of about $50,000 in today's dollars to publish a 1967 review of research on sugar, fat and heart disease. The studies used in the review were handpicked by the sugar group, and the article, which was published in the prestigious New England Journal of Medicine, minimized the link between sugar and heart health and cast aspersions on the role of saturated fat.
Since suicide is an unforgivable sin for christians many people, especialy women in 18th century resorted to suicide by proxy. They would usualy murder a child, a crime punishable by death and ask for forgiveness right before the execution
On May 24, 1704, at about 10 in the morning, Agnes Catherina Schickin, a 30 year-old serving woman from the town of Schorndorf in Württemberg arrived at the village of Krumhard.
After asking for and receiving a glass of milk from a local peasant woman, Agnes was on her way out of the village when she saw four, in her later words, "beautiful little boys" playing together by the roadside. She approached the children and asked for directions to Schorndorf. When one of the boys, the happy Hans Michael Furch, the seven-year-old son of the local cowherder, said he knew the way, she offered him a gift and asked him to walk with her. The three other boys wanted to come along, too, but she dissuaded them. Agnes and the seven-year-old walked off into the forest alone. Later in the day, Agnes would submit herself to the local authorities for having committed murder, and the boy, the 7 year old Hans was found in the forest clearing with his throat slit.
The murder of the boy shocked and infuriated the citizens of Krumhard and many demanded for the imprisoned Agnes to be executed. None was surprised that Agnes was condemned to die by beheading, least of all herself. Before she was publicly executed, she admitted that she was sorry for what she has done and totally ascended the decision of the judges. Later, the 30 year old woman was beheaded and her severed head was raised as a dreadful warning for deterrence of such crimes. Unfortunately for many families in 18th century Europe, she would not at all be alone in her crime. Rather- a similar mold of child- killings became a wide spread epidemic.
After the Krumhard slaying of 1704, a series of violent infanticides swept across Germany and Austria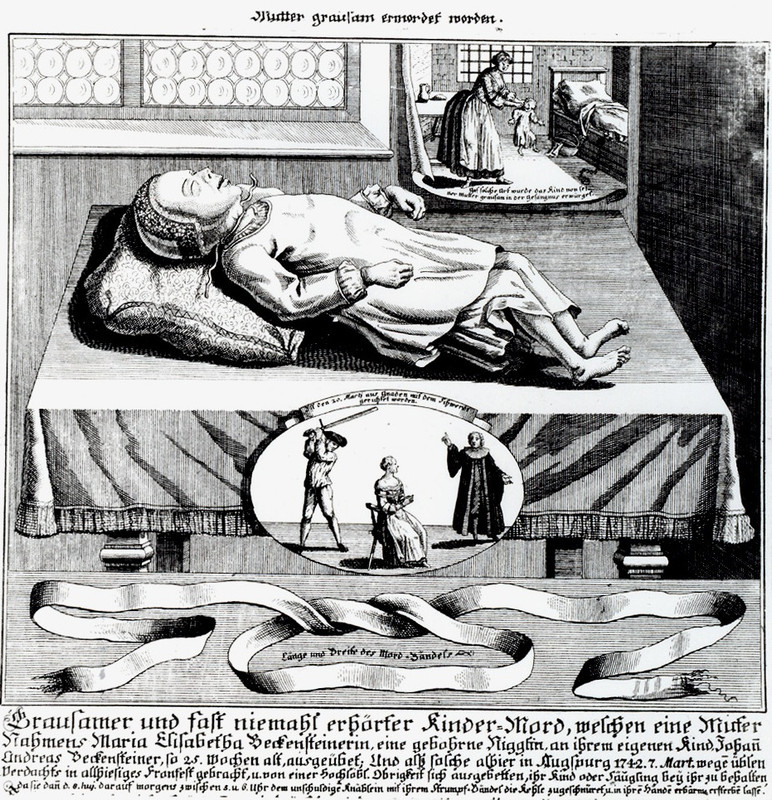 Several computer algorithms have named Bobby Fischer the best chess player in history. Years after his retirement Bobby played a grandmaster at the height of his career. He said Bobby appeared bored and effortlessly beat him 17 times in a row. "He was too good. There was no use in playing him"
He was too good. There was no use in playing him. It wasn't interesting. I was getting beaten, and it wasn't clear to me why. It wasn't like I made this mistake or that mistake. It was like I was being gradually outplayed, from the start. He wasn't taking any time to think. The most depressing thing about it is that I wasn't even getting out of the middle game to an endgame. I don't ever remember an endgame. He honestly believes there is no one for him to play, no one worthy of him. I played him, and I can attest to that.
While a 20 year old Rod Serling was serving in WWII, he saw his best friend killed by a falling crate of food. Seeing the unpredictability and irony of life and death, he would later use that experience to create, 'The Twilight Zone'
For a variety of reasons, Serling was transferred to the 511th's demolition platoon, nicknamed "The Death Squad" for its high casualty rate. According to Sergeant Frank Lewis, leader of the demolitions squad, "He screwed up somewhere along the line. Apparently he got on someone's nerves." Lewis also judged that Serling was not suited to be a field soldier: "he didn't have the wits or aggressiveness required for combat." At one point, Lewis, Serling, and others were in a firefight, trapped in a foxhole. As they waited for darkness, Lewis noticed that Serling had not reloaded any of his extra magazines. Serling sometimes went exploring on his own, against orders, and got lost.

Serling's time in Leyte shaped his writing and political views for the rest of his life. He saw death every day while in the Philippines, at the hands of his enemies and his allies, and through freak accidents such as that which killed another Jewish private, Melvin Levy. Levy was delivering a comic monologue for the platoon as it rested under a palm tree when a food crate was dropped from a plane above, decapitating him. Serling led the funeral services for Levy and placed a Star of David over his grave. Serling later set several of his scripts in the Philippines and used the unpredictability of death as a theme in much of his writing.
Martin Luther King's mother was also assassinated. A deranged man who believed Christianity was harming African Americans gunned her down as she played the organ in church. He was sentenced to death but this was commuted to life imprisonment because the Kings opposed capital punishment
Alberta King was shot and killed on June 30, 1974, at age 69, by Marcus Wayne Chenault, a 23-year-old black man from Ohio who shot her with two pistols as she sat at the organ of the Ebenezer Baptist Church. Chenault stated that he shot King because "all Christians are my enemies", and claimed that he had decided that black ministers were a menace to black people. He said his original target had been Martin Luther King Sr., but he had decided to shoot his wife instead because she was close to him. Edward Boykin, one of the church's deacons, was also killed in the attack, and a woman was wounded. Alberta was interred at the South View Cemetery in Atlanta. Martin Luther King Sr. died of a heart attack on November 11, 1984, at age 84 and was interred next to her.
Ishi, the last native American Yahi. Due to Yahi customs a person may not speak his name until formally introduced by another Yahi. When asked for his name he'd say "I have none, because there were no people to name me." Ishi is the name given by a anthropologist, translated as "man".
There's a man like him in Brazil today. He lives alone in the Amazon rainforest and avoids contact. He's probably the only survivor of a tribe that was wiped out by loggers. Nobody knows what his name is or what language he speaks.