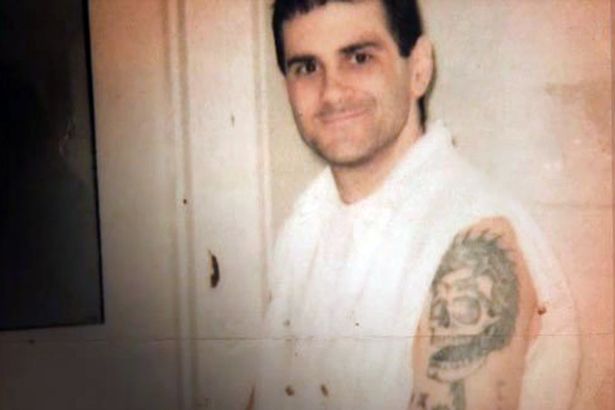 In 1992, a man in Texas was sent to death row for murdering his kids by arson. He was executed by lethal injection in 2004. In 2009, through advances in technology, it was found that the fire was likely accidental. According to an expert, "There was no item of evidence that indicated arson."
When Stacy was on the stand, Jackson grilled her about the "significance" of Willingham's "very large tattoo of a skull, encircled by some kind of a serpent."
"It's just a tattoo," Stacy responded.
"He just likes skulls and snakes. Is that what you're saying?"
"No. He just had—he got a tattoo on him."
The prosecution cited such evidence in asserting that Willingham fit the profile of a sociopath, and brought forth two medical experts to confirm the theory. Neither had met Willingham. One of them was Tim Gregory, a psychologist with a master's degree in marriage and family issues, who had previously gone goose hunting with Jackson, and had not published any research in the field of sociopathic behavior. His practice was devoted to family counselling.
At one point, Jackson showed Gregory Exhibit No. 60—a photograph of an Iron Maiden poster that had hung in Willingham's house—and asked the psychologist to interpret it. "This one is a picture of a skull, with a fist being punched through the skull," Gregory said; the image displayed "violence" and "death." Gregory looked at photographs of other music posters owned by Willingham. "There's a hooded skull, with wings and a hatchet," Gregory continued. "And all of these are in fire, depicting—it reminds me of something like Hell. And there's a picture—a Led Zeppelin picture of a falling angel. . . . I see there's an association many times with cultive-type of activities. A focus on death, dying. Many times individuals that have a lot of this type of art have interest in satanic-type activities."
The other medical expert was James P. Grigson, a forensic psychiatrist. He testified so often for the prosecution in capital-punishment cases that he had become known as Dr. Death. (A Texas appellate judge once wrote that when Grigson appeared on the stand the defendant might as well "commence writing out his last will and testament.") Grigson suggested that Willingham was an "extremely severe sociopath," and that "no pill" or treatment could help him. Grigson had previously used nearly the same words in helping to secure a death sentence against Randall Dale Adams, who had been convicted of murdering a police officer, in 1977. After Adams, who had no prior criminal record, spent a dozen years on death row—and once came within seventy-two hours of being executed—new evidence emerged that absolved him, and he was released. In 1995, three years after Willingham's trial, Grigson was expelled from the American Psychiatric Association for violating ethics. The association stated that Grigson had repeatedly arrived at a "psychiatric diagnosis without first having examined the individuals in question, and for indicating, while testifying in court as an expert witness, that he could predict with 100-per-cent certainty that the individuals would engage in future violent acts."
(article)