Kamado Joe Jr – These kamado-style grills
incredible heat retention means you can cook low and slow for hours, even in frigid temperatures, without having to replenish the coals. This ceramic grill is just as capable at attaining extremely high temps over 600 degrees, making it ideal for searing meats and making pizza.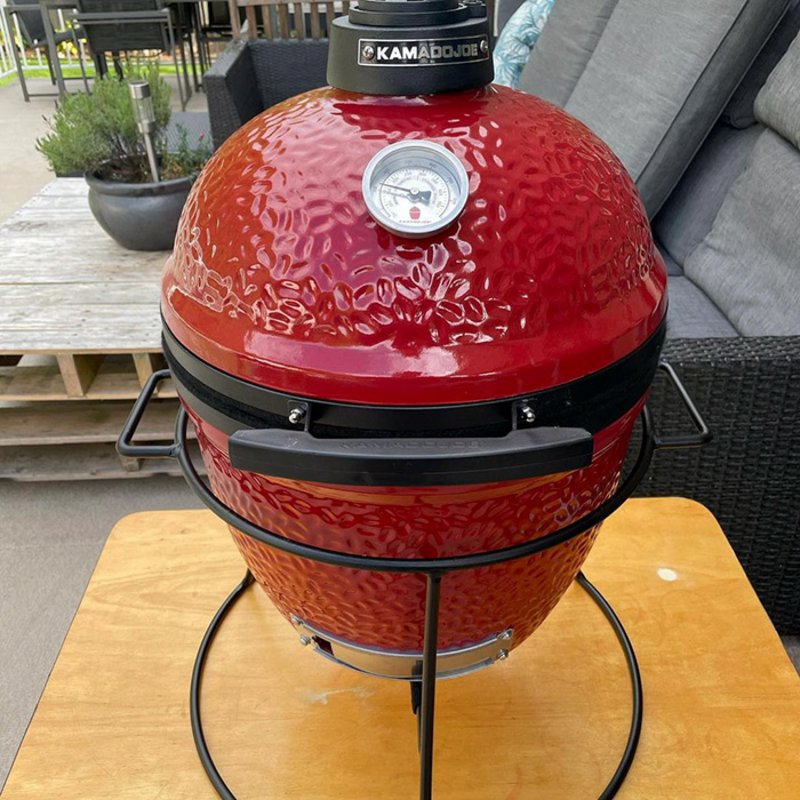 Traeger Grills Pro Series 22 – A Traeger make barbecuing so damn easy. Most things you cook in it are "set it and forget it." Basically, put the meat in there, close the lid, and don't open it again until it is time to take it out or prepare it in another way. Basically you just need to watch your hopper to make sure it is full, and keep an eye on the temp just in case.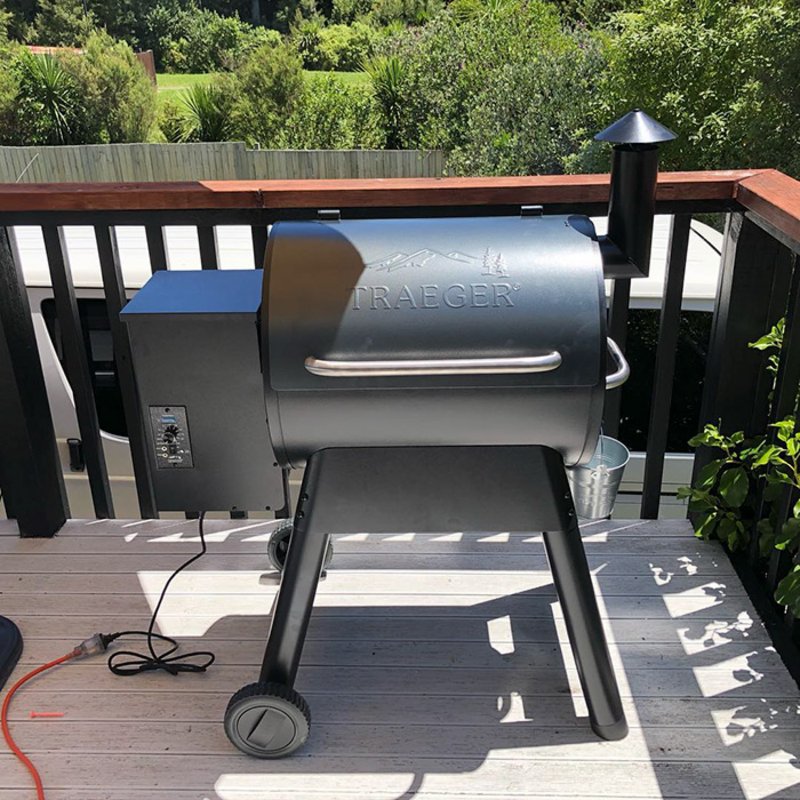 The Weber Charcoal Grill is an American classic and is a must for anyone who enjoys grilling over charcoal.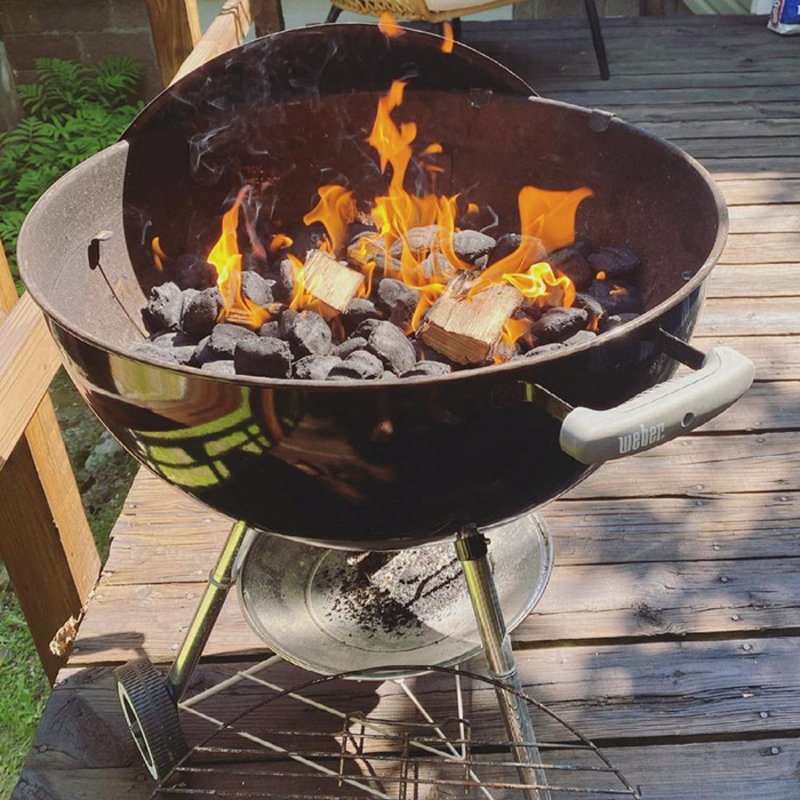 Lighting charcoal with matches can be tough, and no one likes the taste of lighter fluid. Fortunately, the Electro-Torch is a handheld wand that ignites charcoal, briquettes, wood, or pretty much anything else you need to get grilling in 3-4 minutes using super-heated air.
Rapidfire Chimney Starter– Fast, easy way to light coals in one attempt—and doesn't rely on lighter fluid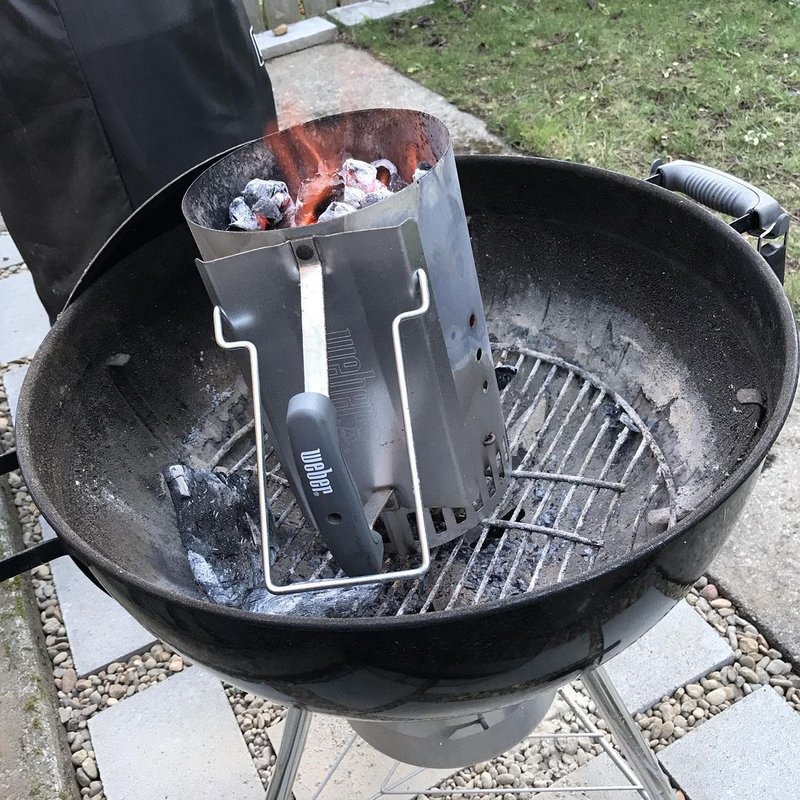 Weber Lighting Cubes – I use these cubes under the chimney in place of newspaper. Quicker, easier, and I don't have to keep newspaper around.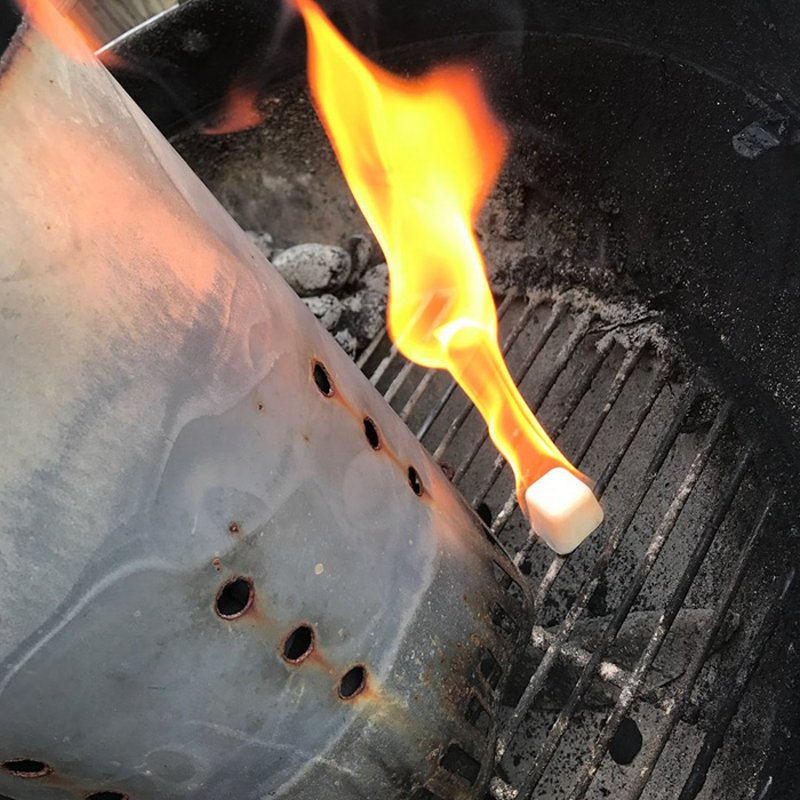 ThermoPro TP-19H – A meat thermometer is absolutely essential for consistenly getting perfectly cooked meat.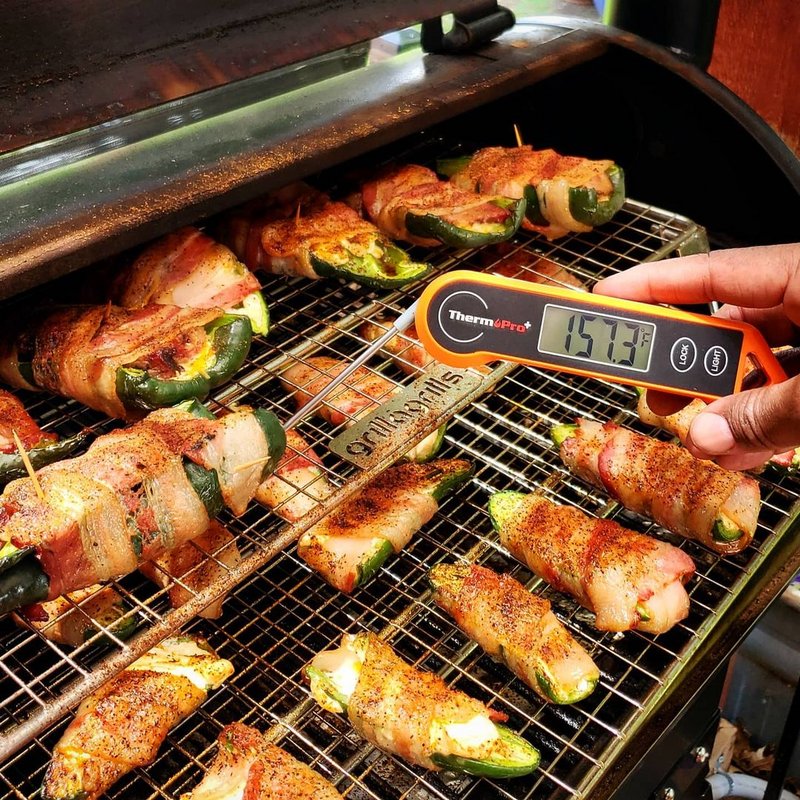 The most advanced meat thermometer out there. The ThermoPro TP25 is a bluetooth enabled thermometer that will alert you on your phone when you meat is cooked to perfection. It also has four different colored probes so you can keep track of multiple items in the grill.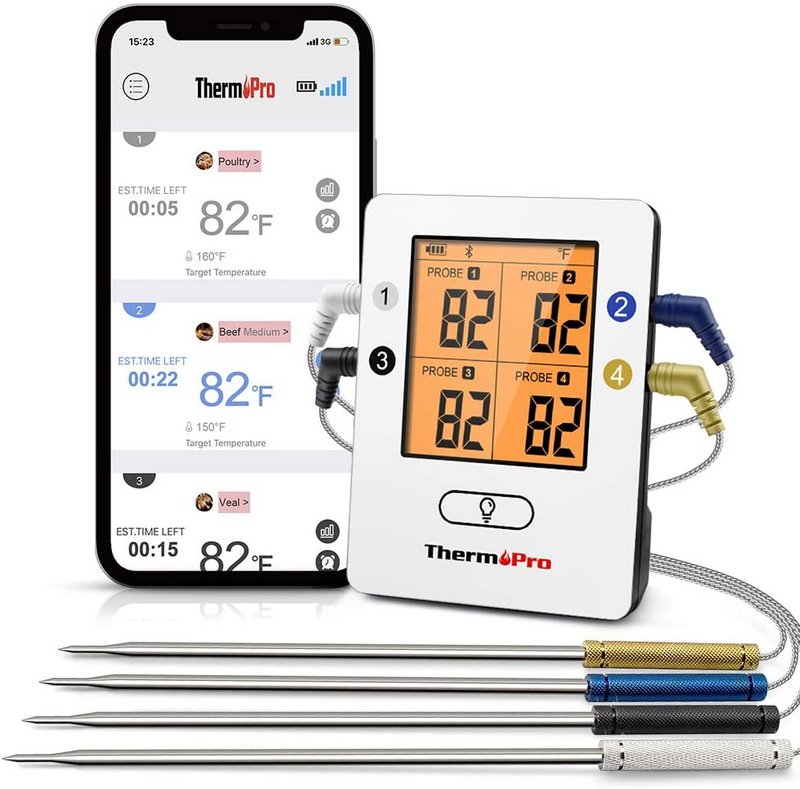 A must have for anyone with gas grills. This smoker box helps you add that smoky wood flavor to your meat.
The Slow 'N Sear lets you hack your Weber and turns any 22-inch kettle grill into a smoker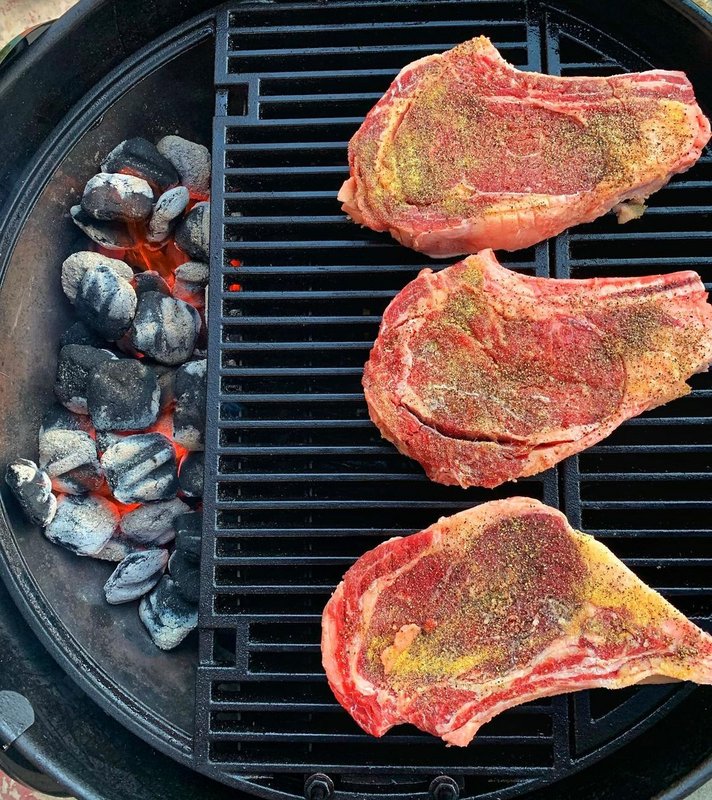 Cooking your chicken wings on your Weber grill using a vortex gives you juicy wings on the inside while crisping up the skin on the outside creating the perfect wing.  If you are not familiar with a vortex, it is a cone that you place in the center of the base of the grill to hold the charcoal and it is designed to work with the Weber Kettle or other kamado cookers to create direct and indirect heat.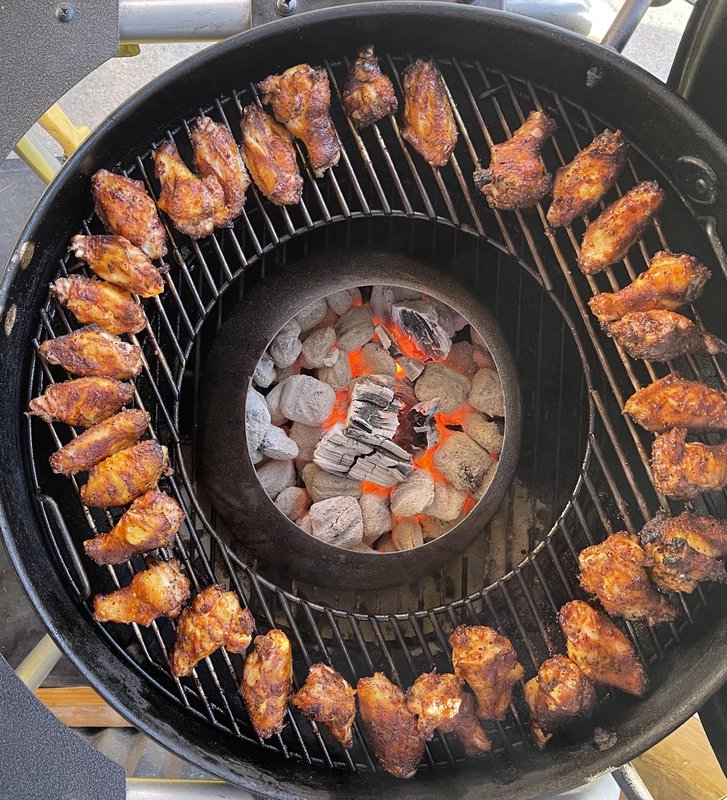 The GrillGrate lays directly on your existing grate and allows for more even cooking, flare-up resistance, and exceptional sear marks.
This Grill Basket makes it easy to grill meats, fish, fruit, and various other delicate foods that could easily fall through your grill rack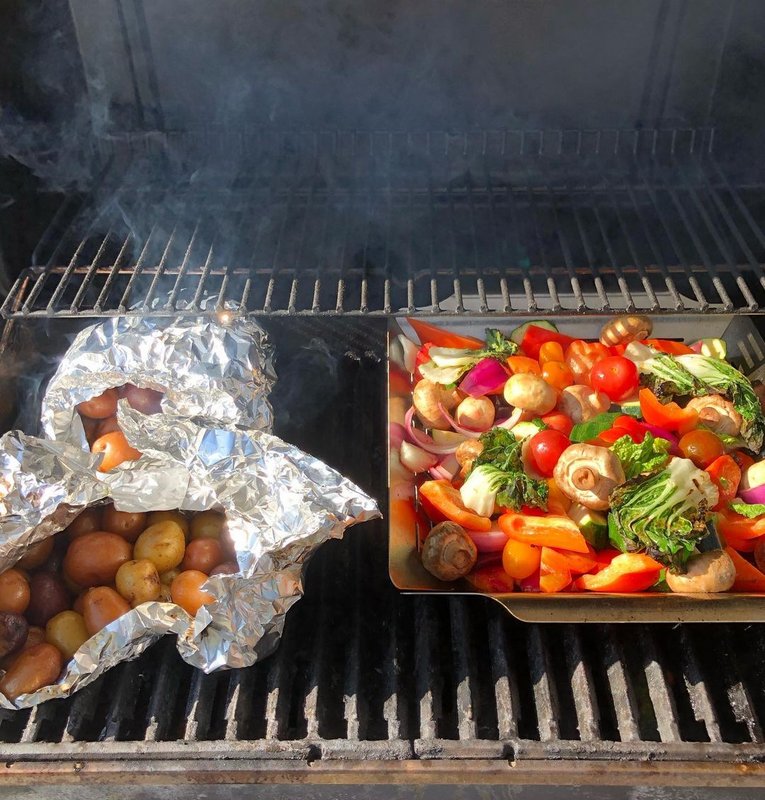 An essential grilling tool to consider is gloves — they're safety-oriented, and protect your hands while they're near a flame. Grill Armor's Gloves are a highly rated option designed to protect you from up to 932 degrees Fahrenheit. They're thick enough to resist heat but thin enough to allow you to still bend your fingers — and they're machine washable, to boot. The gloves also feature a silicone grip so you don't accidentally drop your freshly grilled meats and veggies.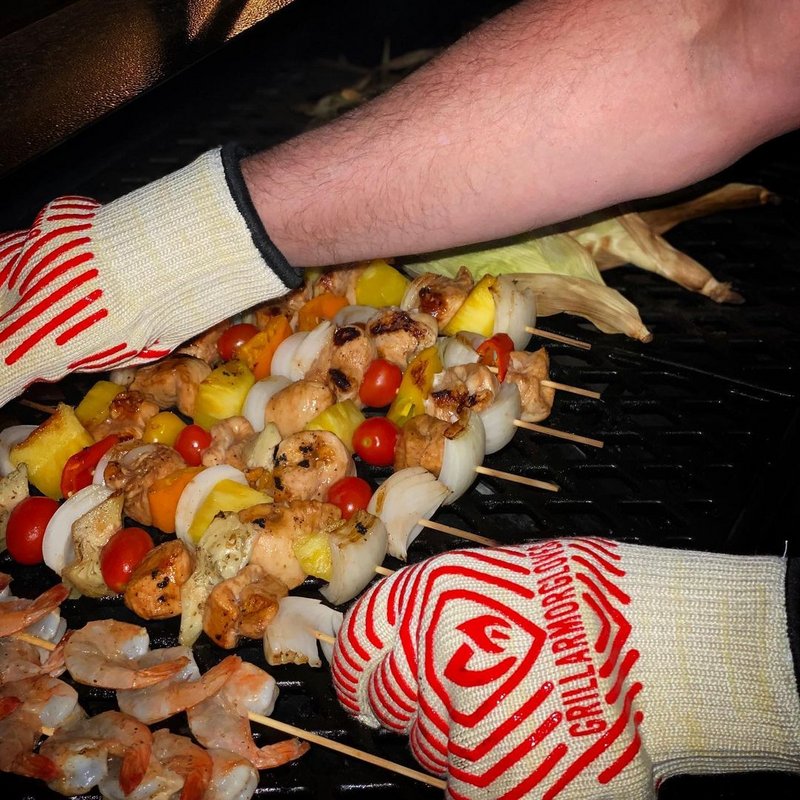 The Original Bear Paws Shredder Claws – If you want to significantly reduce the amount of time and effort it takes to shred a large portion of meat, look no further. Thing thing does its job extremely well.
Weston Burger Express Hamburger Press – Packing perfect, homemade burgers has never been simpler. this burger press let you use your favorite ground meat and seasonings to make consistent patties that cook evenly and don't fall apart on the grill. Makes 4 1/2" Patties, 1/4Lb To 3/4Lb
Barbecue is an art form and Aaron Franklin is a superstar pitmaster. He went from cooking brisket for his friends, to opening a food truck, to owning a now world-renowned restaurant that has sold out of meat every single day since it has opened. People travel from all over the world to sample his barbecue. This book is a detailed chronicle of how he produces his spectacular barbecue.
This is not a cookbook full of recipes, although there are a few for things like beans and espresso barbecue sauce. Instead, this is a step-by-step guide on how to reproduce barbecue similar to what is served at Franklin Barbecue. There is a lot of information, from how to start a proper fire in the smoker to tips on concocting your own rubs. Glimpses of what it's like to run what is probably the most popular barbecue joint in the world right now are offered in between the barbecue-making wisdom.