This pack fits everything you'll need for a long day of hiking. Plus, its super-supportive shoulder straps and waist belt will make all your gear feel light so you can hike for longer.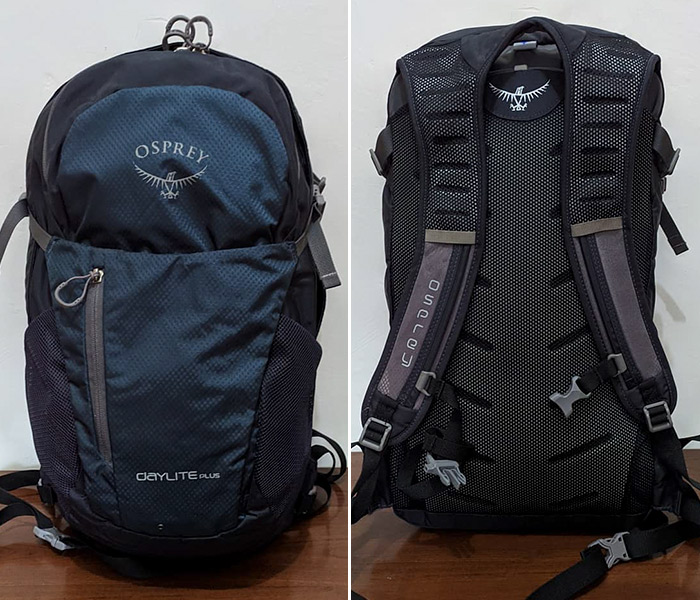 You're far less likely to drink enough if you have to keep stopping to get your water out of your bag, then next thing you know you have a dehydration headache
I find with bottles, I tend to get in the "zone" and hike for 2-3 hours without drinking and then guzzle water until I feel sick. I'm lucky if I get 2 liters down on a 15 mile day using bottles.
With a bladder I can sip every 10 minutes or so and stay in the zone longer and wind up better hydrated at the end of the day.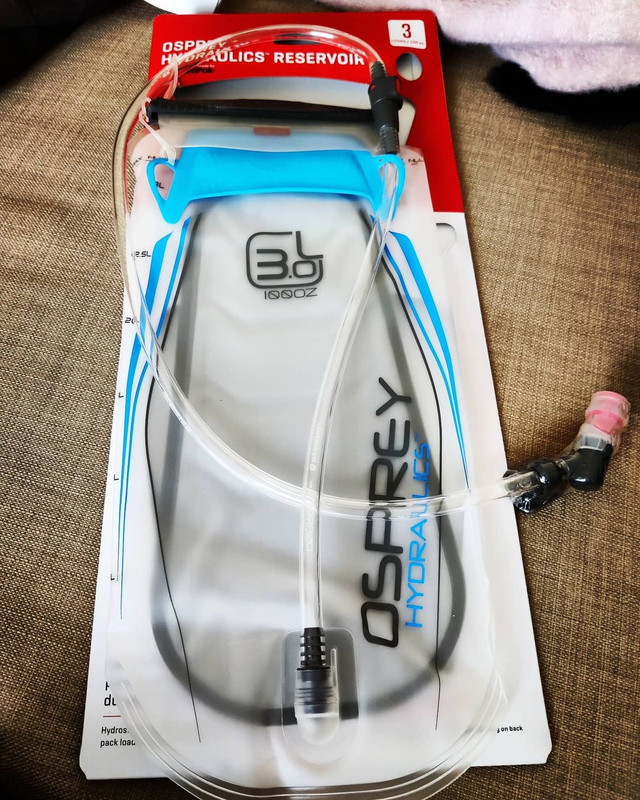 Should you ever run out of water on a long hike, the Sawyer mini will get you out of a jam. You can take that murky brown pond water, filter it down to 0.1 microns and turn it completely drinkable water.
The Lone Peak 4.5 from Altra may only weighs 10.5 ounces, which makes a difference when you take into account that 1 pound on your feet is the equivalent of carrying 5 pounds on your back. But don't assume that means the sneaker cuts corners. These shoes come with an integrated StoneGuard to fend off sharp rocks and Trailclaw lugs and a Maxtrac tread for grip, traction, and durability.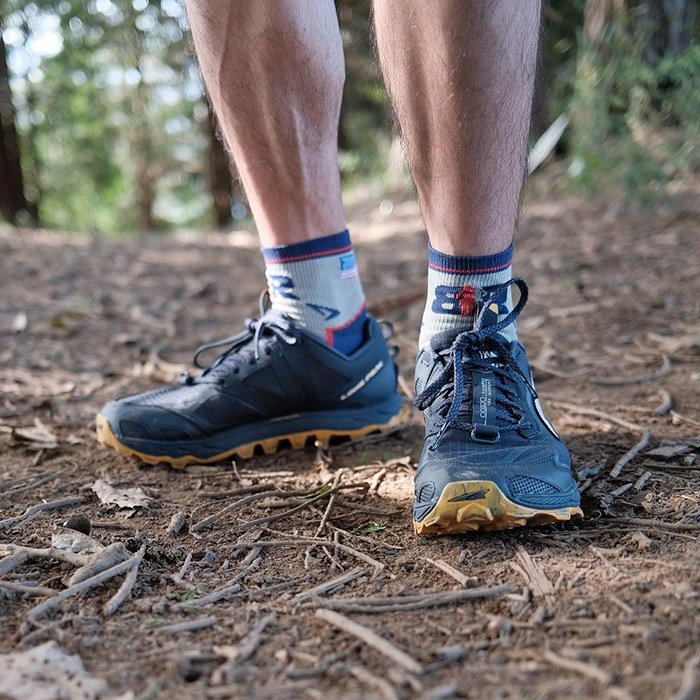 Though nearly $20 might seem rather steep for a pair of socks, these are far worth the investment. Made of a merino wool blend, they are quick to dry, extremely durable, keep you warm while also wicking sweat, somehow seldom stink and they come with a lifelong warranty.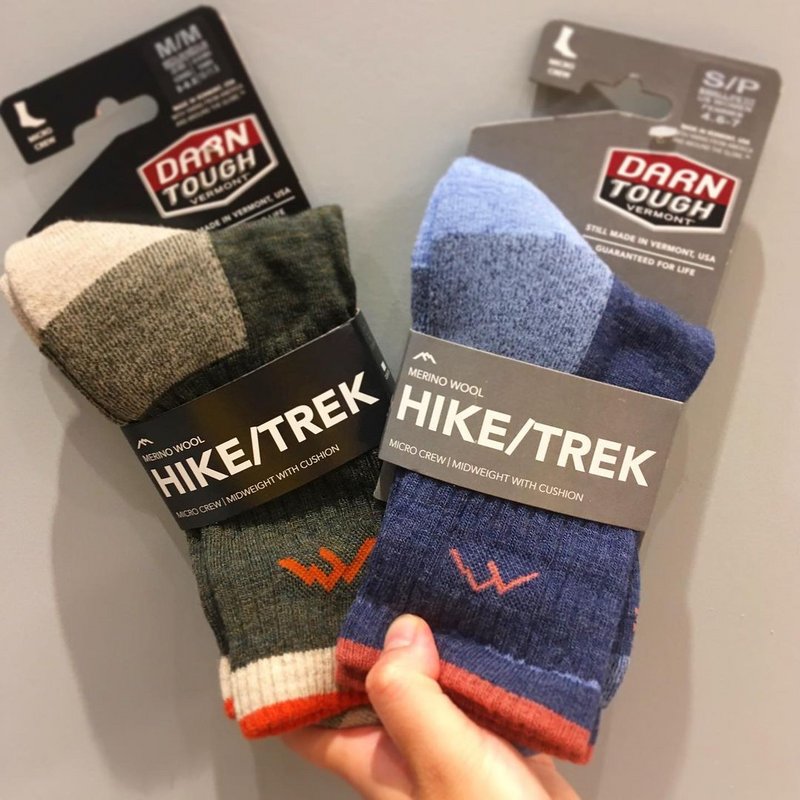 The Buff CoolNet is every pro hiker's best kept secret. You might not think you need it, until you try it out. Fights the sun in the summer and the cold in the winter. Never leave without it.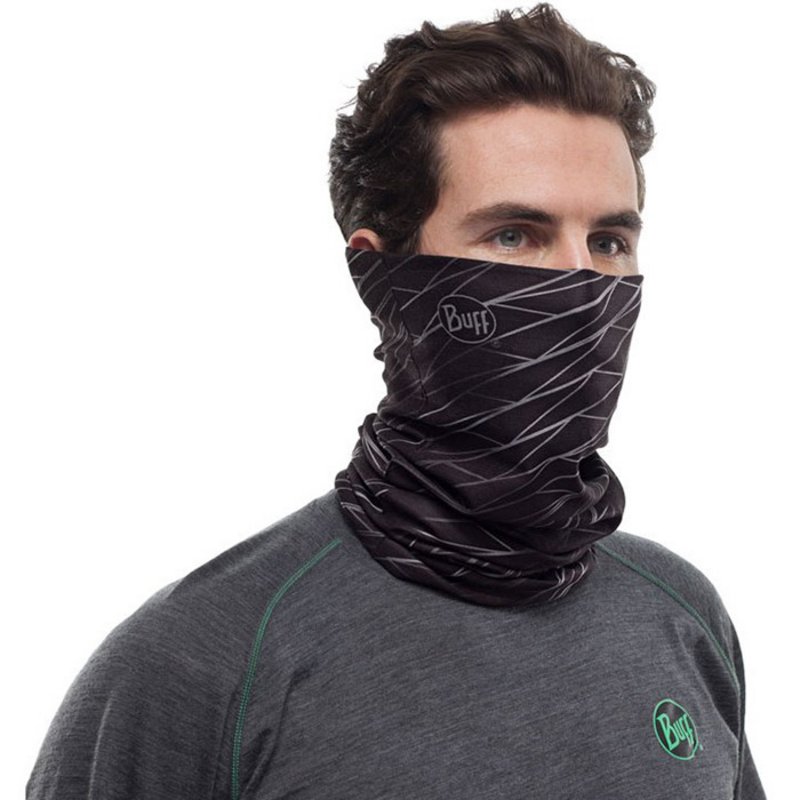 Trekking poles are a total game changer. Knees are better, can go farther in a day, easier to set a higher pace, uphill is like you have a constant handrail, downhill is like bracing against strong trees that are always in the right spot, etc.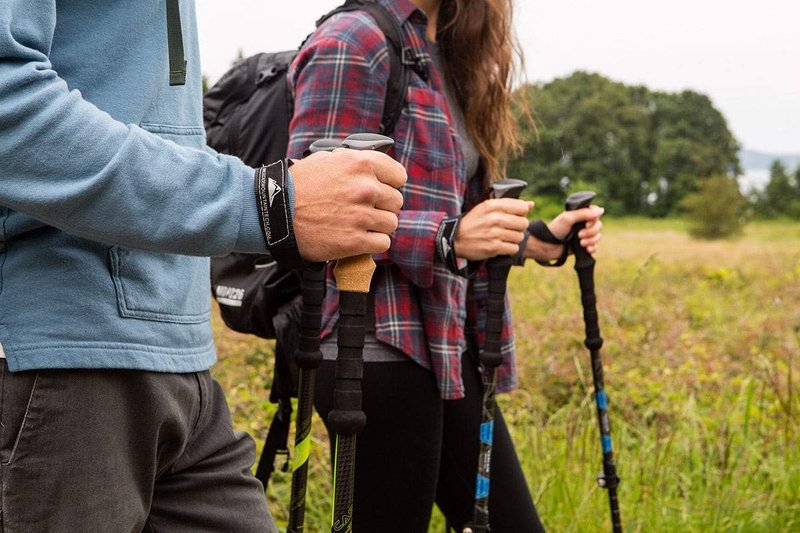 You just never know when a day hike may get extended and you find yourself hiking at night, or worse, an emergency occurs. Only weighing a few ounces, this pick delivers a 370-lumen beam that can light up a trail or signal for help. Black Diamond headlamps are literally night and day difference between cheapo ones. Well worth the cost.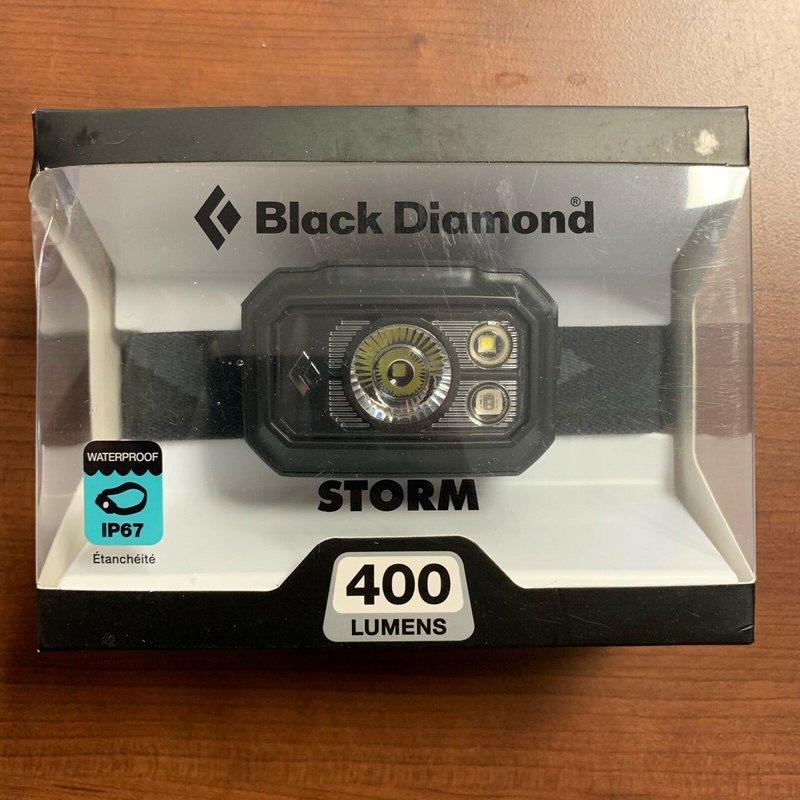 You seldom get cellphone reception when you are out in nature and there's nothing more anxiety inducing than picturing a scenario where you are injured and immobile and with no way to contact anyone for help. The Garmin Inreach Explorer gives you peace of mind. Not only is a GPS device, it also allows hikers to send and receive messages using their satellite network. Family and friends can even follow the exact GPS location. In an emergency, the Inreach Mini can send an SOS message with GPS location to search and rescue teams.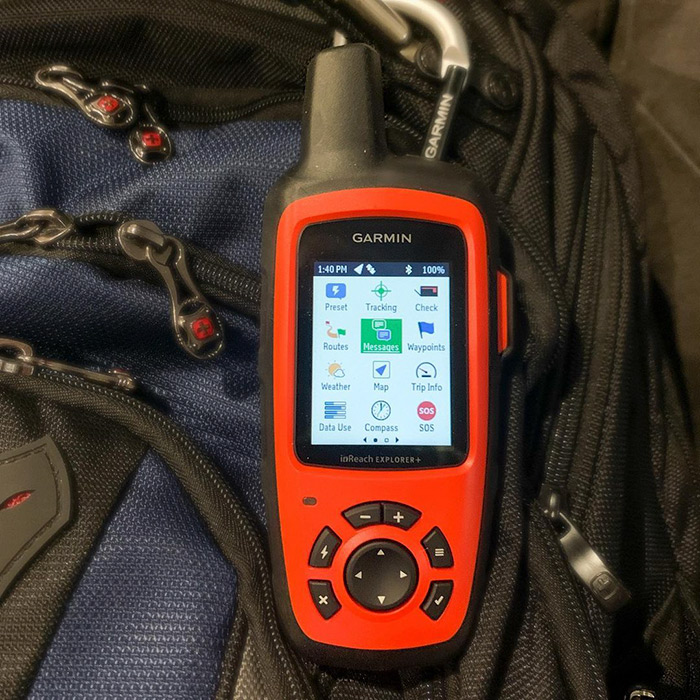 A compass, combined with map-reading knowledge, is a vital tool if you become disoriented in the backcountry. Many smartphones, GPS devices and watches include electronic compasses, but it's wise to also carry a standard baseplate compass because it weighs next to nothing and does not rely on batteries, making it an indispensable backup.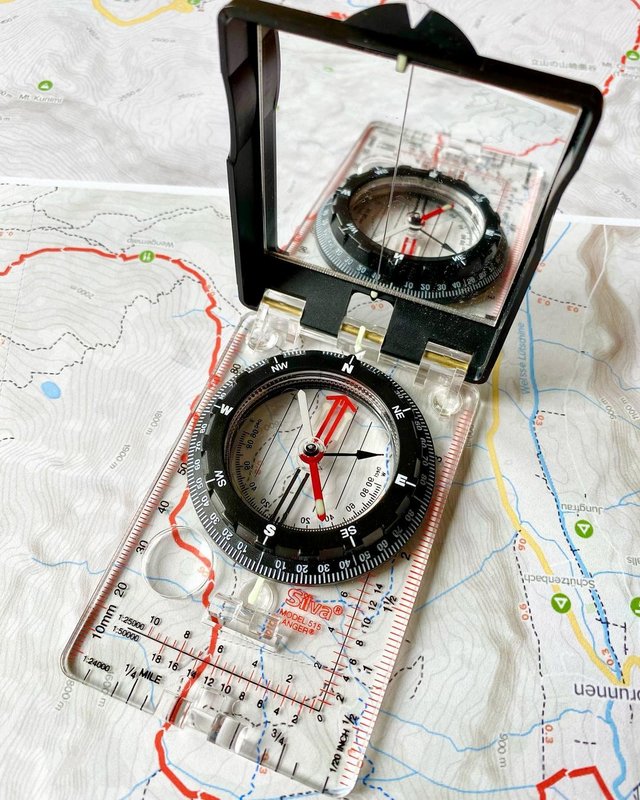 The one item you should always pack (and hope to never have to use) is a first-aid kit, which is essential for any day hiker. It includes 13 bandages, three antiseptic wipes, a triple antibiotic ointment, two alcohol swabs, three bite-relief wipes, a pair of forceps to remove ticks or splinters, four sterile gauze dressings, one conforming gauze bandage, and 14 pieces of Moleskin that have been pre-cut and shaped to help prevent blistering. Better still, it comes with a wilderness first-aid manual to help you handle practically any emergency.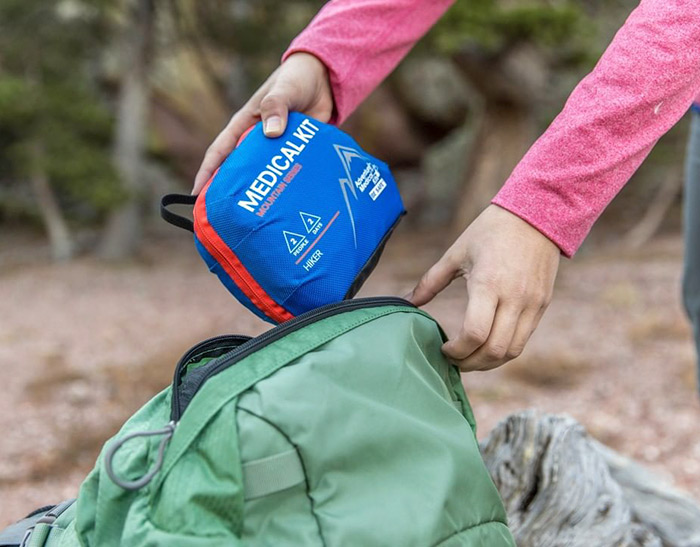 Always carry some type of emergency shelter to protect you from wind and rain in case you get stranded or injured on the trail.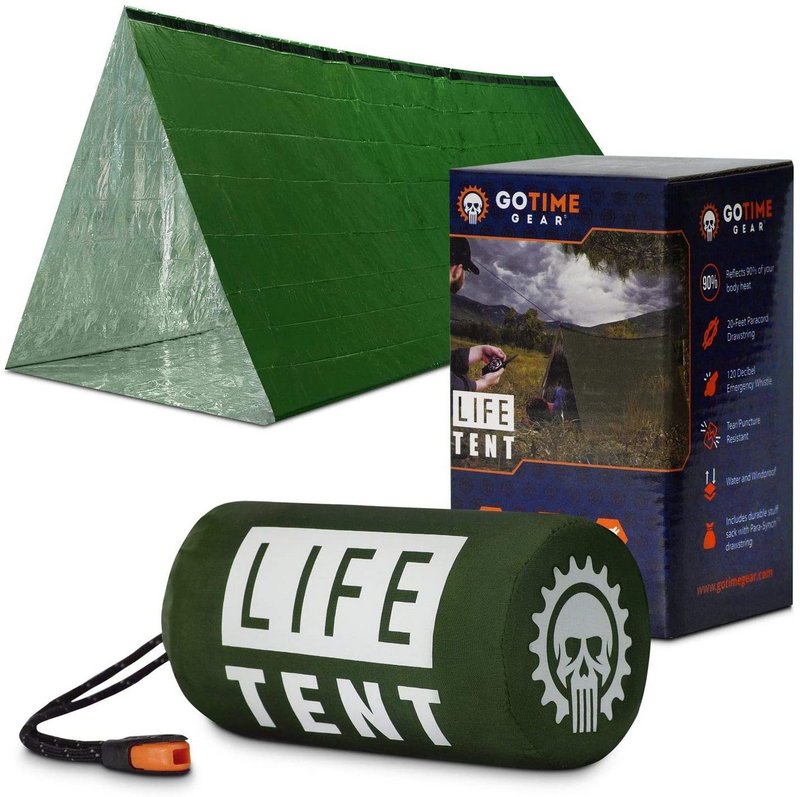 Knives are handy for gear repair, food preparation, first aid, making kindling or other emergency needs, making them an essential for every outing.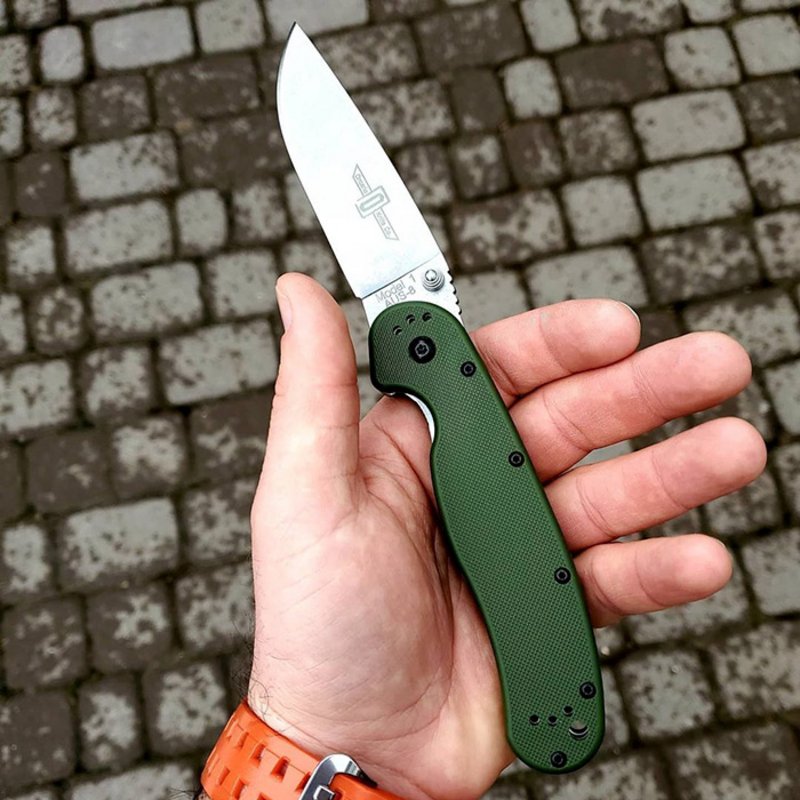 Should you find yourself in a situation where you need a fire, these windproof and waterproof matches will light up quickly and consistently in driving rain, heavy winds, and falling snow with a burn time of up to 15 seconds-plus they will relight after being submerged in water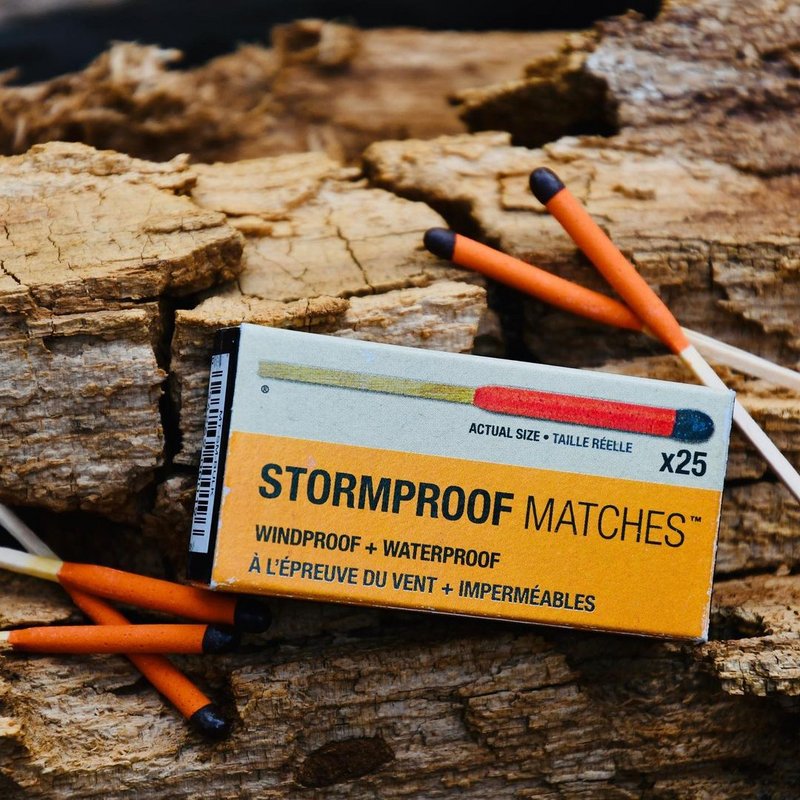 You'll obviously need feul as you traverse long-winding hikes—but nothing that'll spoil or weigh down your pack. If you're gone for the day, a CLIF BLOK can give you sufficient, sustained energy. They are packed with carbohydrates and electrolytes, they're easy to chew and are way better tasting then those nasty energy gels.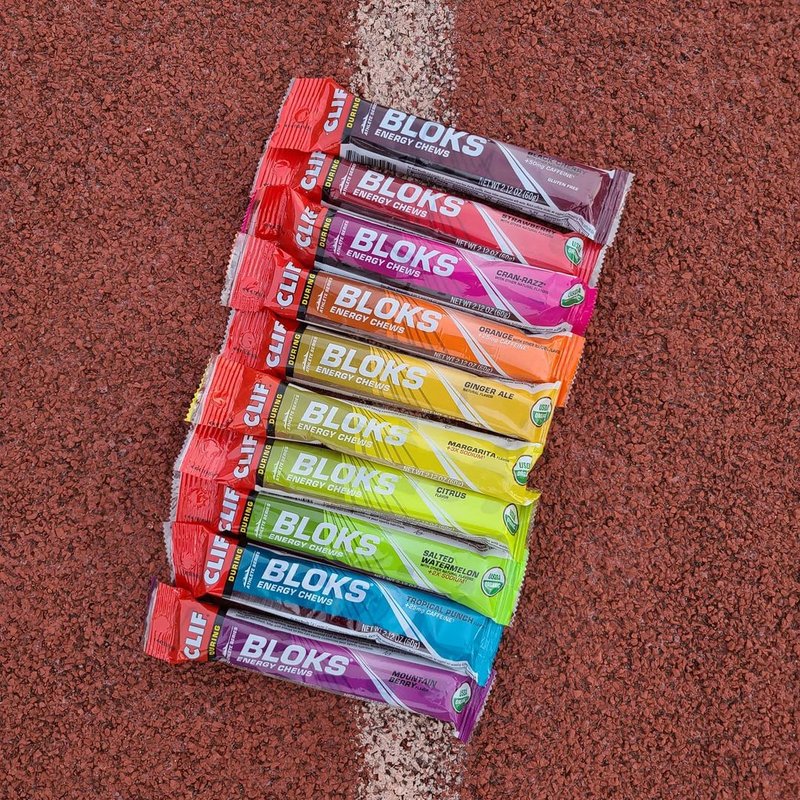 Power ensures you have access to a GPS, sometimes even cell service, in case you get lost or need assistance. This one is the size of a credit card and weighs about the same as a cellphone