Most Japanese schools don't have custodians. Instead, the students do the cleaning themselves as a part of showing gratitude to the school and learning how to become more productive members of society
Cleaning takes place every day, usually for 10 or 15 minutes, depending on the school, longer before vacations, and sometimes twice a day. (This might happen the day of the school festival, or on graduation day.)
It is considered a very important part of the hidden curriculum, a way to show gratitude to the school itself, a team-building exercise, and a part of learning how to be a grown-up.
Students typically sweep all the floors in the school, swab them with rags, bundle up papers amd carry them out, carry out trash, and clean the blackboards. Depending on the day, they might also do raking or shoveling.
Every Dec 25th, a town in Peru celebrates "Takanakuy" where men, women and children settle grudges from the past year by calling each other out and having a fist fight.
Despite the violent nature of the celebration, it is considered a joyous festival, with music, dance and not surprisingly, lots of alcoholic beverages. There is even a uniform of sorts, traditional belts with colorful ski masks and sometimes, stuffed animals worn as hats.

If you're an elderly or disabled, you will receive a card that enables you to cross the road with a longer countdown time (Singapore)
Instead of having you order at the counter or with a server, some restaurants in Japan have you select and pay for your meal from a vending machine outside. Once you've made your purchase, the machine gives you a ticket, which you then give to the host or chef.
Throughout Scandinavia, in cities like Oslo, Norway, and Helsinki, Finland, city governments have installed electric elements in sidewalks to keep them ice- and snow-free. Officials say heating the sidewalks is cheaper than clearing the snow and ice
Holland covers hundreds of bus stops with plants as gift to honeybees
Town in Iceland Paints 3D Zebra Crosswalk To Slow Down Speeding Cars
Swedish Blood Donors Get A Text Message When Their Blood Saves A Life
To show donors gratitude long after they leave the center, the Swedish blood service sends them a text whenever their blood is being used on a patient.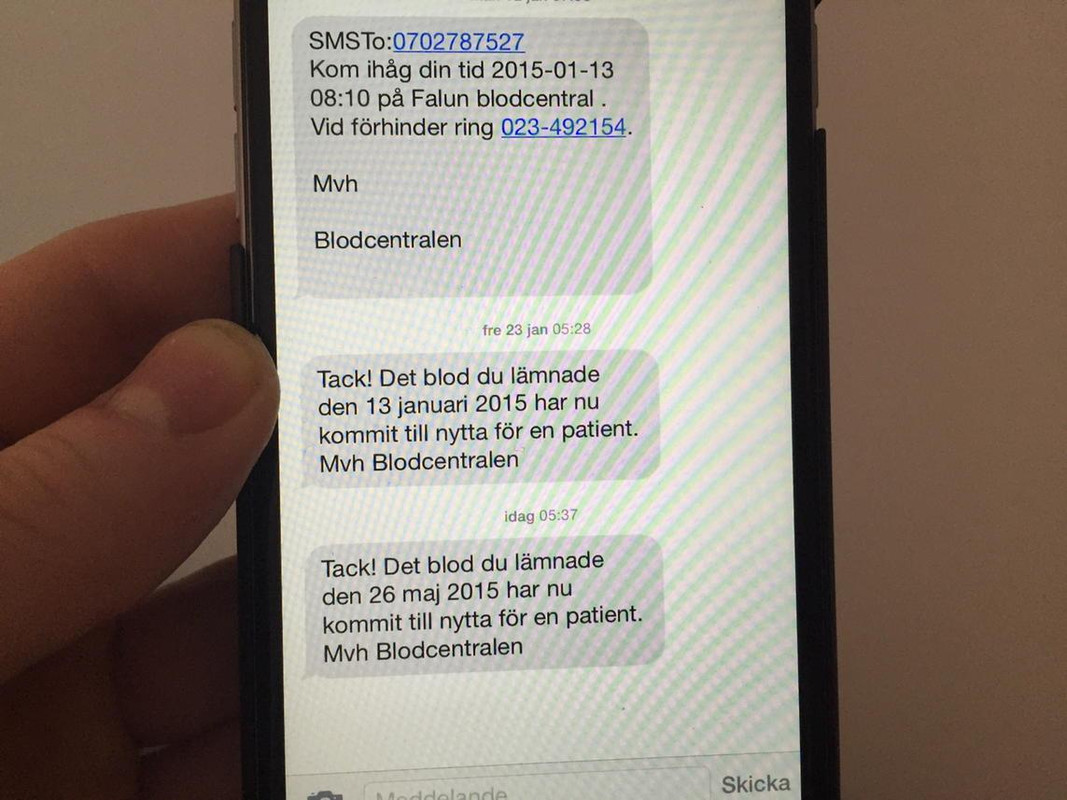 To Burst The Bottle Bubble, Fountains In Paris Now Flow With Sparkling Water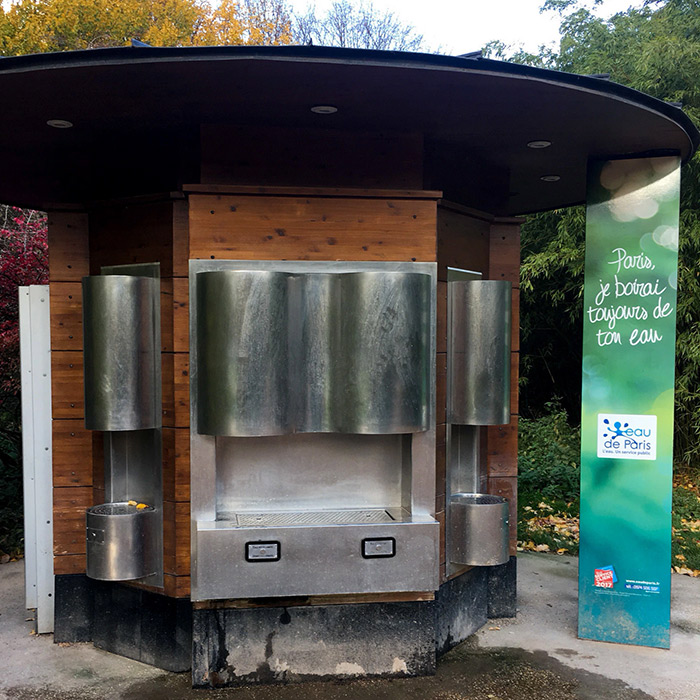 In Turkey they have vending machines that accepts plastic bottles for recycling and dispenses food and water for stray dogs in return.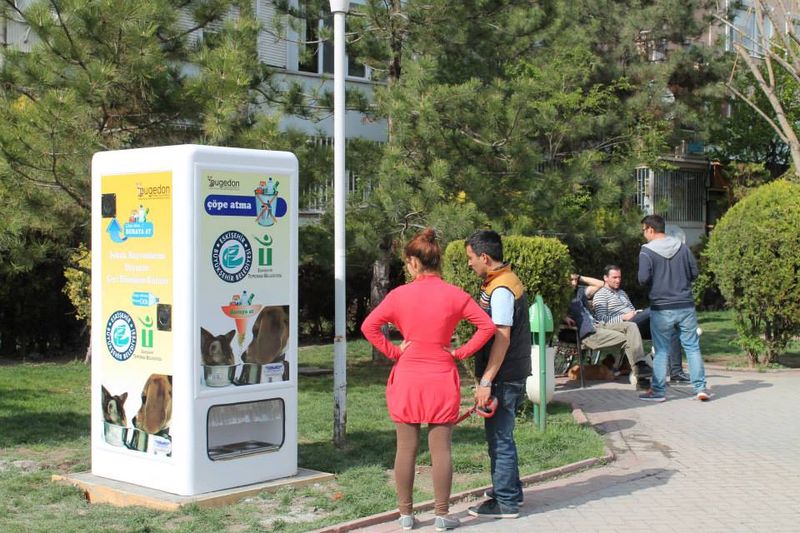 Dutch nursing home offers rent-free housing to students (pre-covid)
A nursing home in the Netherlands allows university students to live rent-free alongside the elderly residents, as part of a project aimed at warding off the negative effects of aging.
In exchange for small, rent-free apartments, the Humanitas retirement home in Deventer, Netherlands, requires students to spend at least 30 hours per month acting as "good neighbors,"
Students do a variety of activities with the older residents, including watching sports, celebrating birthdays and, perhaps most importantly, offering company when seniors fall ill, which helps stave off feelings of disconnectedness.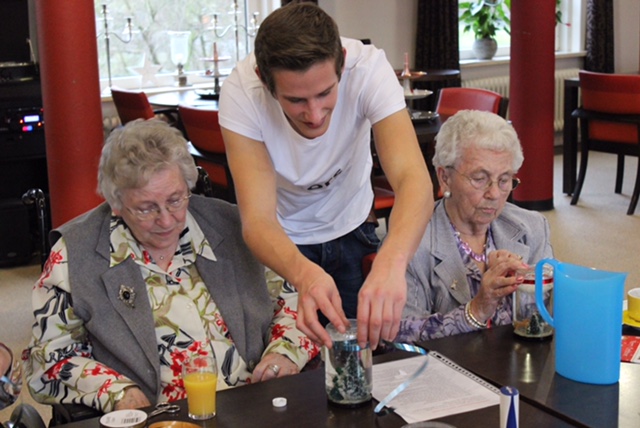 In the Netherlands, citizens with disabilities receive money from the Government to pay for sexual services up to 12 times a year. This move has drastically reduced depression among the disabled, many of whom have never had a chance to explore their sexuality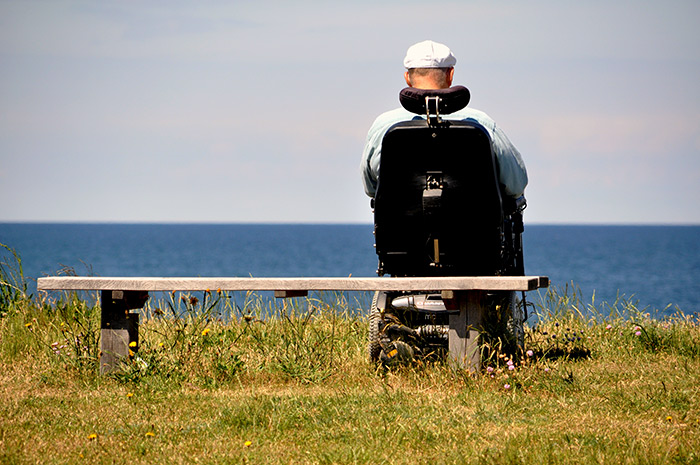 In Germany, it is illegal to kill any animal that is a vertebrate "without proper reason" like the animal being ill or a danger to humans. Because of this, all German animal shelters are no-kill.
In Germany where there are some of the most progressive animal welfare laws and attitudes, there are private animal shelters called Tierheim, which take care of homeless animals. Tierheim means literally animal (tier) house (heim), and there are around a thousand of these shelters. The adoption rate is over 90% and the facilities are quite impressive.
In Nepal, there is a festival which dedicates a day to solely thank dogs, for being dogs. Kukur Tihar translated 'worship of the dogs' involves a full day of celebrating & pampering dogs for their loyalty & friendship to humans.
Tihar is celebrated around October or November every year. During the festival, dogs are worshipped, bathed, and decorated with tilaka, which is made from kumkuma or gulal powders with rice and yoghurt. Flower garlands are draped around their necks and they are offered food including meat, milk, eggs, and dog food. Police dogs and stray dogs are also honoured. Kukur Tihar also celebrates the relationship between dogs and humans. It is considered a sin if someone behaves disrespectfully to a dog on this day.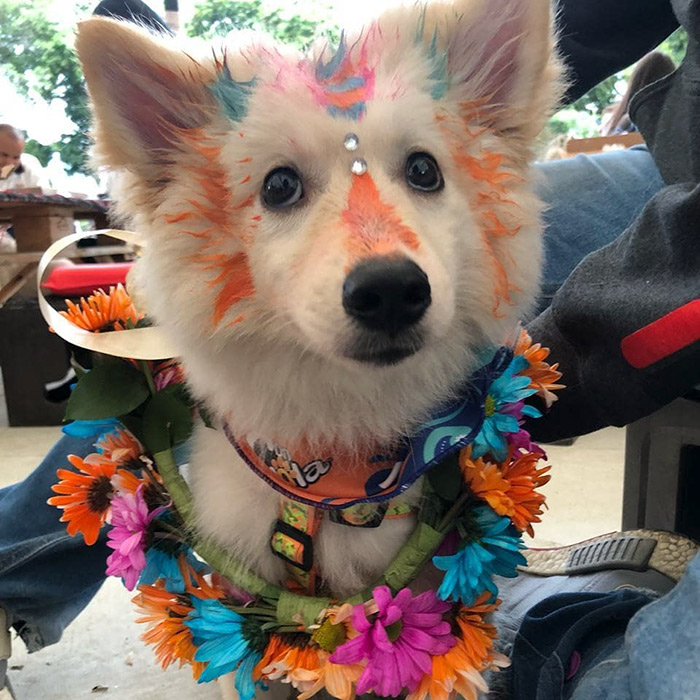 In Thailand, police officers who are caught breaking minor laws are forced to wear Hello Kitty armbands for a few days.
The armband is designed to shame the wearer, police officials said. "This is to help build discipline. We should not let small offences go unnoticed," Police Colonel Pongpat Chayapan told Reuters news agency.