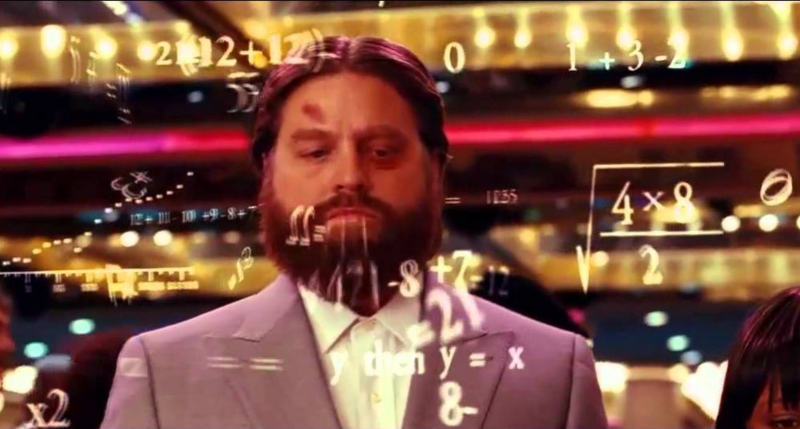 Card counting is a system to determine the composition of the deck(s) in Blackjack, it has no use in Poker at all. One of the most commonly used is the Hi/Lo and it assigns a value to the cards.
2, 3, 4, 5, 6 ➤ +1
Cards 7, 8, 9 ➤ 0
Cards 10, Jack, Queen, King, Ace ➤ -1
After each card is played, add the points of the count to the running total. The lower the count is, the more likely it is that you'll receive a lower card.
The higher the count is, the more likely it is that you'll receive a high card.
Counting cards does not guarantee you to win over the casino.
Generally if the cameras catch you, you'll be thrown out and to truly have an advantage, you need to be really good.
Even then, you need to have a lot of chips, because the odds are so slim, that you'll only truly make money in the long run.
It is statistically likely that you'll lose because you'll wind up on a bad streak and the casino can outlast you because they have more money.
Also, keeping focus and making it look like you are playing normally can be difficult in a noisy stressful environment.
How would a camera catch you?
Some tells could be someone mouthing the count or concentrating too much and not playing fluidly.
Another big tell is the way you bet.
Card counters will bet more when the count is high.
This fluctuating betting can be obvious to the pit boss or dealer.
This is why groups like MIT played in teams.