GCI Outdoor Freestyle Rocker Portable Folding Rocking Chair – What's more comfortable that sitting around the fire in an excellent camp chair? We think it might be the option to rock back and forth. But since rocking chairs are normally a bit unwieldy, we're glad the folks at GCI have figured out a way to bring that soothing motion to their FirePit Rocker camp chair. It's portable, folds down super compact, and is just top notch when it comes to relaxation and comfort.
Lamicall Headphone Stand – Originally I thought headphone stands were kind of dumb but they totally declutter your desk and prevent your headphones from unecessary scruff and damage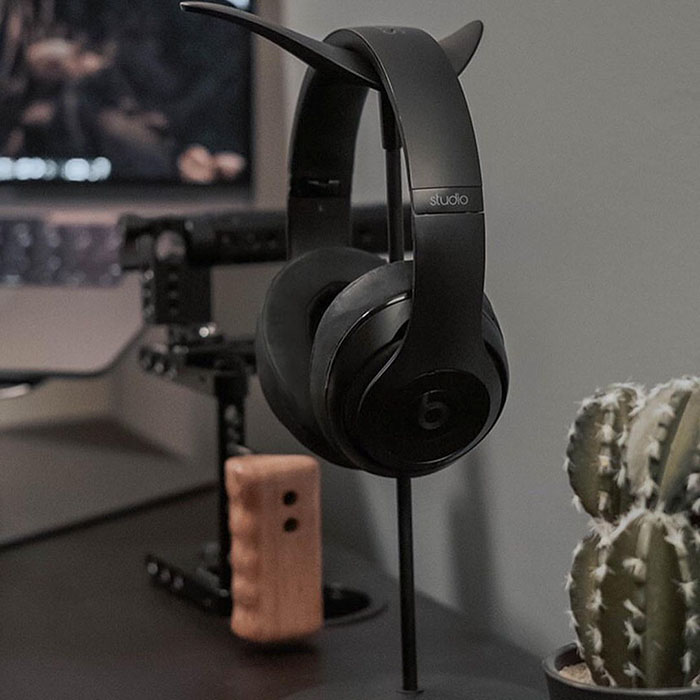 Anker PowerPort Cube – This power cube features three AC outlets and three USB ports to optimize your charging abilities. Not to mention, it features high-speed charging and is easy to travel with. The five-foot cable also offers enough cord so you can place it anywhere you want.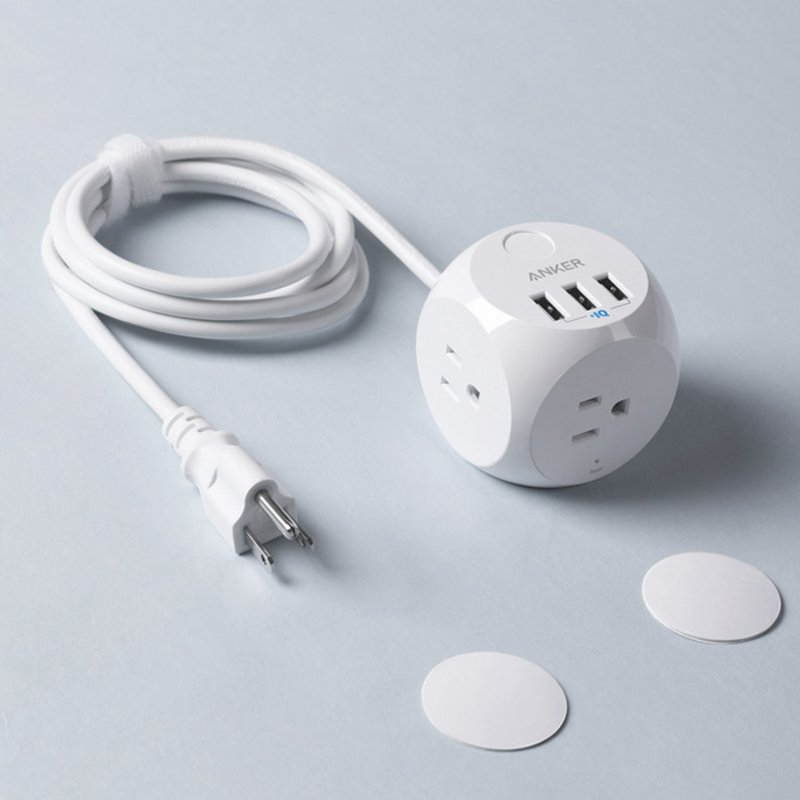 VELCRO Brand ONE-WRAP Cable Ties – These Velcro ties are awesome for organizes cables, cords, and other items. The thin fasteners are pre-cut, self-fastening, and simple to use in nearly any situation. You can use them indoors and outdoors by simply inserting one end through the hole on the other, pulling it tight, and securing it to the Velcro.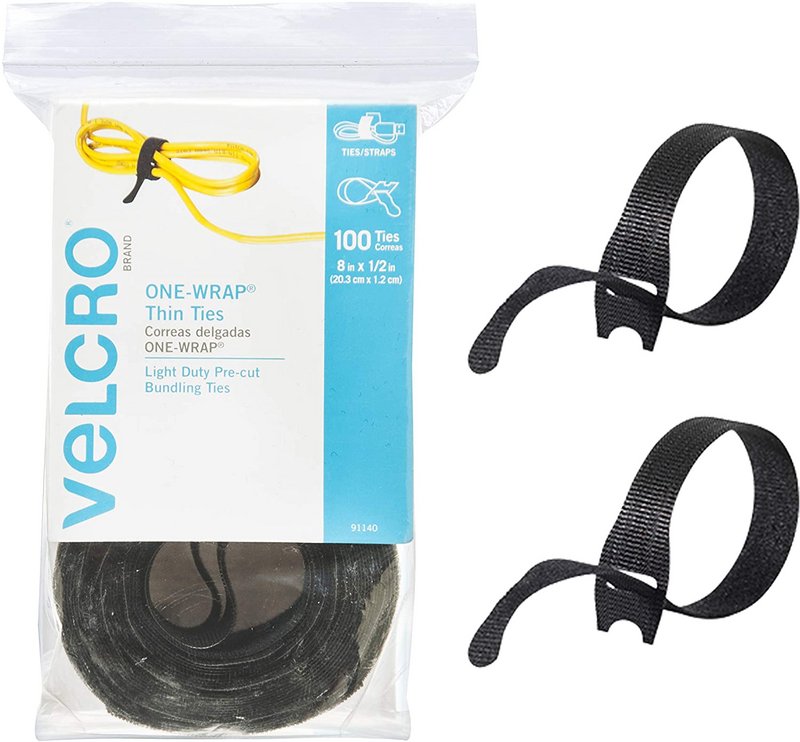 Shacke Pak Packing Cubes – these packing cubes are difficult to ignore. They come in a set of six different sizes, and each has interior seams, dual zippers, and a mesh panel for visibility and ventilation. Best of all, your clothes fit like Tetris blocks in your suitcase, and you can take out a single shirt without disturbing everything else.
Victorinox Swisscard Lite Pocket Tool – Even though it's only as thick as a few credit cards, the Victorinox Swisscard has 13 potentially life-saving tools built into it. It features a blade, scissor, tweezers, ruler, magnifying glass, screwdriver, pen, and more — plus it comes in three colors to suit any survivalist.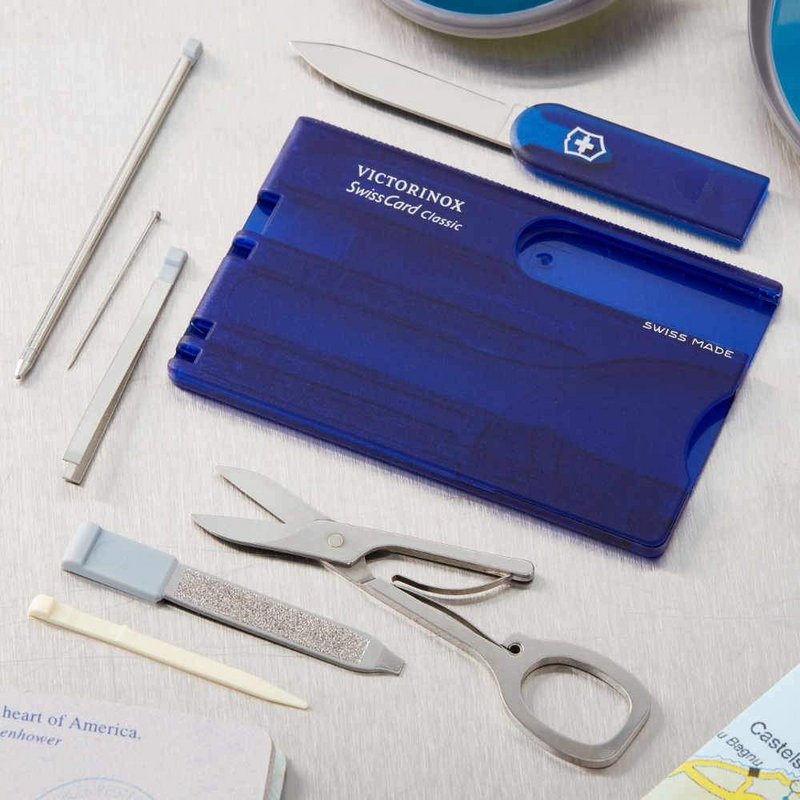 OXO Good Grips Non-Stick 10" FryPan – The OXO pan is a nicely constructed and well-balanced 10-inch skillet. It feels substantial in the hand yet also easy to maneuver. The stay-cool metal handle is contoured for a comfortable grip. And its under $40!
Baker's Edge Nonstick Edge Brownie Pan – Thanks to its unique winding design, the Baker's Edge pan creates nothing but edge pieces, resulting in dense, chewy brownies for everyone. Reviewers feel pretty strongly about it: "Absolutely brilliant. Life changing. I'll never make brownies in anything else ever again."
OXO Good Grips Swivel Peeler – The best peeler you will ever own. It peels all vegetables very easily. It's ergonomic and easy to clean.
Thermopro Meat Thermometer – How to get perfectly cooked meat every single time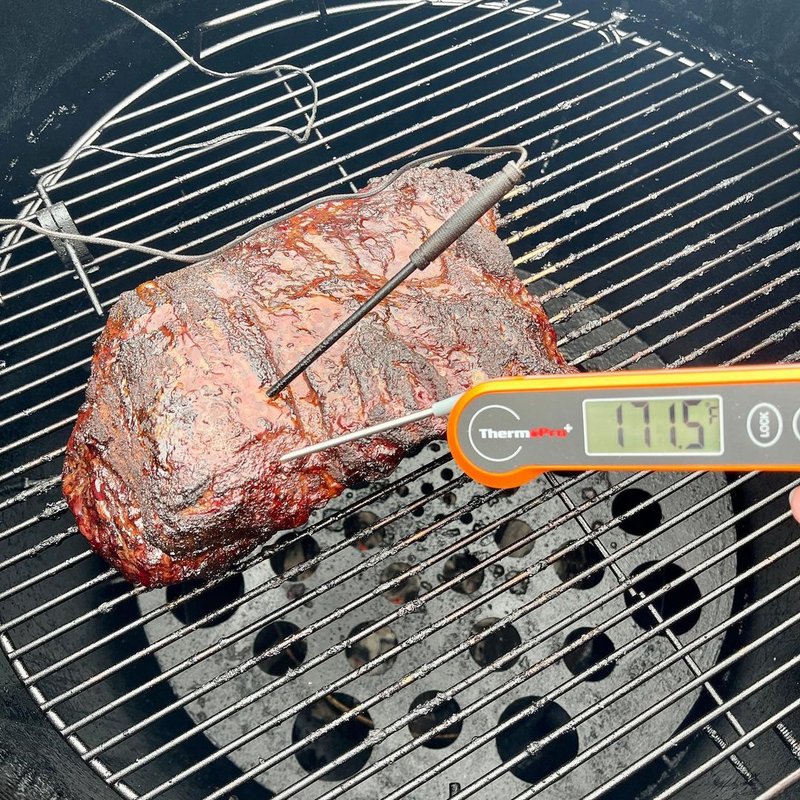 Dr. Bronner's Castile soap – You can use it as soap, shampoo, toothpaste and fifteen other things, It's totally organic, biodegradable, paraben free and if you bring the original bottle it provides some fascinating reading material.
Roll-Up Dish Drying Rack –
Very versatile, convient and easy to use plus it stores away compactly & nicely when not in use.
K-Cup Carousel – A great way to manage all your coffee pods and save space. This highly regarded storage unit displays 35 single-serve pods and features a Lazy Susan base that rotates 360 degrees.
Felco Pruners – Although typically more expensive than other pruners, you cannot match the quality and durability.
This heavy-duty ice cream scoop cuts through cold, hard ice cream easily, so you never have to wait for your favorite treat to thaw again and NO MORE BENT SPOONS!
Battery Tender Junior – "This little charger maintainer is a perfect buy for using on vehicles or just a battery that may not be used regularly enough to keep the battery fully charged. Simple as clipping it on, plugging it in and walking away. When light goes green it is at 100% and then it just maintains the battery for as long as you need it to. Pretty simple and as very to operate."
A cast-iron pan cleaner that will work wonders for getting rid of food remnants, but won't mess with your beloved seasoning like soap or detergent would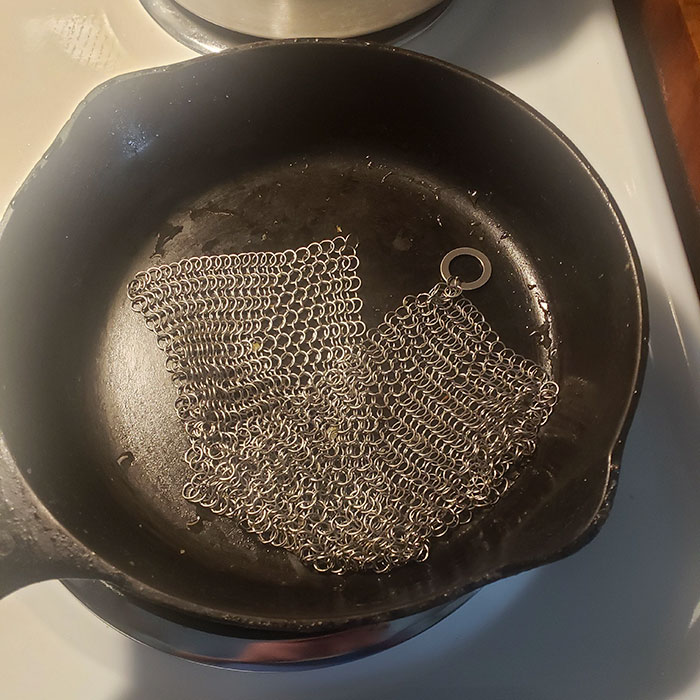 Hydro Flask 32oz Wide Mouth – This temperature-retaining water bottle is made with double-walled, vacuum-insulated stainless steel — so it keeps cold drinks cold for 24 hours (and hot drinks hot for 12).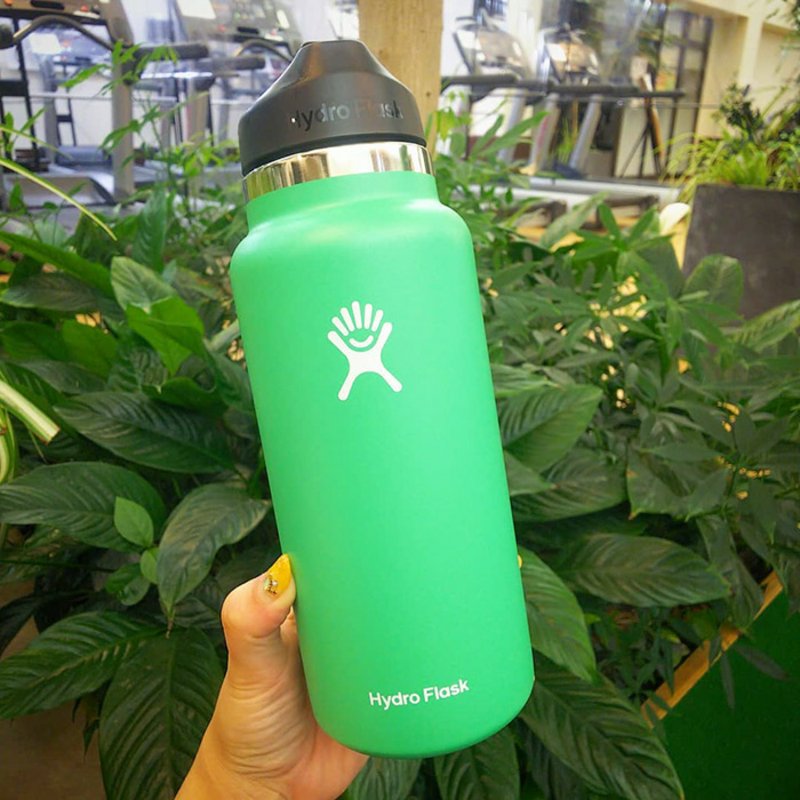 Victorinox Fibrox Pro –

The price point is considerably low considering the high quality. The knife rocks from the belly very well, has a good weight, is durable, and has a really great non-slip gripped handle that can get wet without becoming slippery. Extremely sharp and makes cutting through everything an absolute breeze.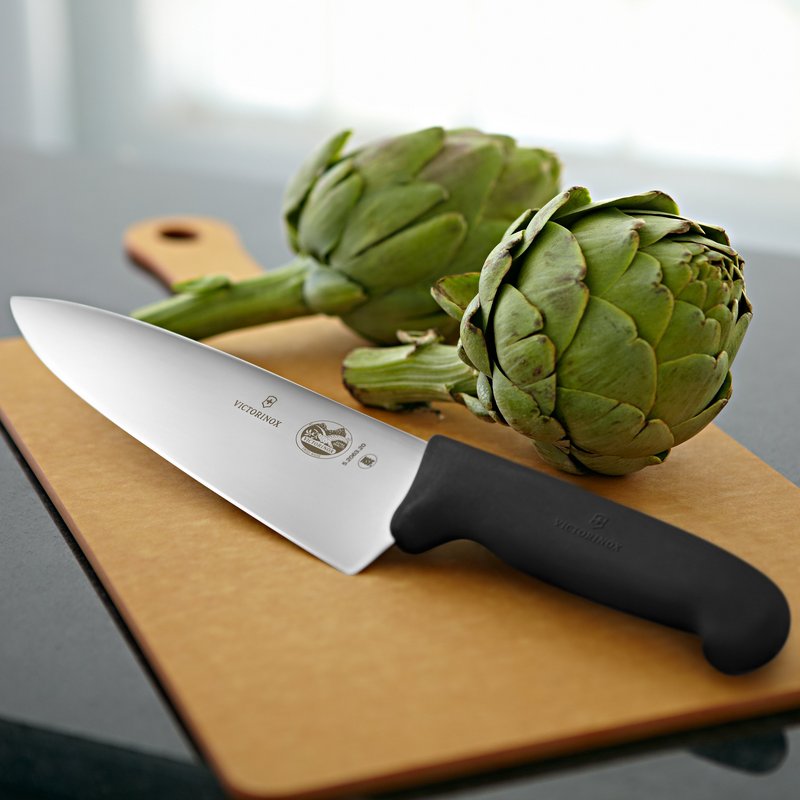 Ontario Rat Folding Knife – Pros: Durable, Large blade, Easy one finger opening, Opens Smoothly, Sharp Blade, Good grip
Cons:
Aeropress – The AeroPress is fast, like a Nespresso machine, and easy to use, like a French press, and it makes coffee that tastes almost as great as a carefully prepared pour-over. Also the brewing process is very customizable.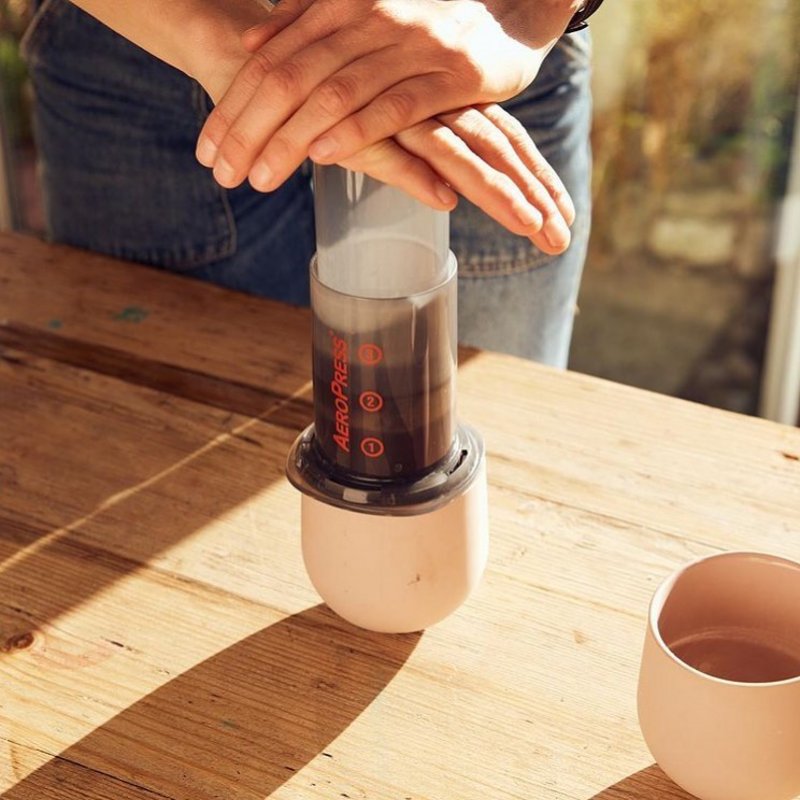 Lifestraw Personal Water Filters – The LifeStraw is a lightweight, portable drinking straw that purifies water as its user drinks. The device, which can be worn around the neck or tucked into a pack, has the potential to radically alter your backpacking trips, eliminating the need to carry around heavy bottles of water or use purifying chemicals
iFixit Mako Driver Kit – A brilliant array of bits, every size and shape you'll ever need. 64 bits gives you a lot of options and versatility. You'll probably never use 80% of them but they're nice to have just in case.
Leatherman Wave Multitool – A multi-tool covers your bases on the most common stuff and is loads more space-efficient than a bulky toolbox. Leatherman is the gold standard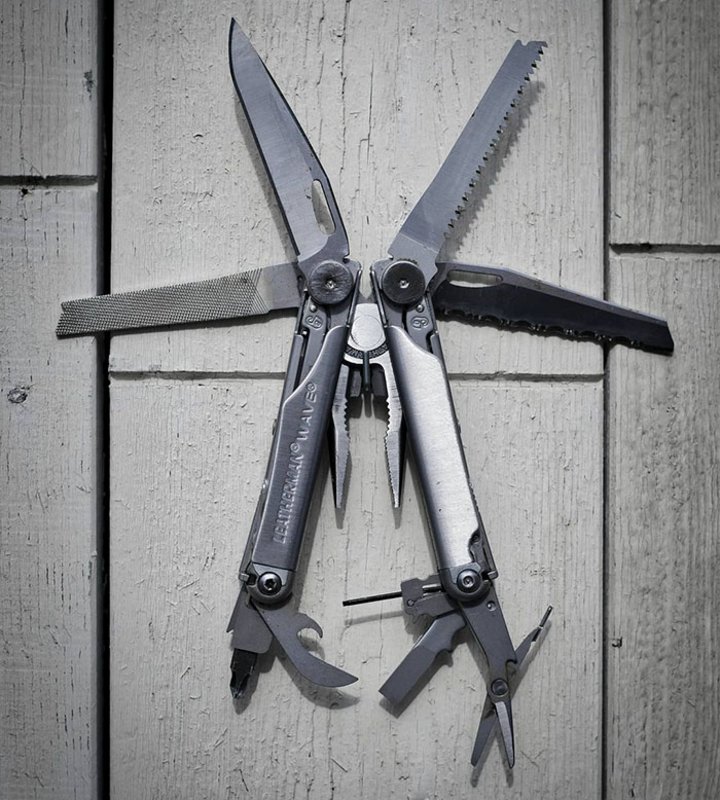 Yeti Tumbler – Keeps coffee warm for hours. All other thermal cups pale in comparison