In Titanic, there is a scene showing a boy playing with a spinning top on deck. This is actually a recreation of a real photo taken onboard the ship on April 11th, 1912 by Francis Browne. It shows 1st Class passenger Frederic Spedden and his 6 year old son Douglas. Both survived the sinking.
How did the camera survive?
Titanic had two stops on her voyage, one in Cherbourg, France and the other in Queenstown (now called Cobh), Ireland. Francis Browne, the photographer, left the ship in Queenstown and didn't continue the voyage to New York.
In Star Wars: The Last Jedi, these rebel soldiers are played by Mark Hamill's children. From left to right; Nathan Hamill, Chelsea Hamill, and Griffin Hamill.
In Parasite, the trash can in the Park's house costs $2,300 in real life. Bong Joon Ho chose it because it doesn't make any noise and opens very smoothly. Still, he was baffled by the cost, saying: "What the fuck? What kind of idiot would buy a trash can that's going to smell anyway?"
The trash can cost like $2,300! It was German," says Bong. "Me and my crew members were like, What the fuck? What kind of idiot would buy a trash can that's going to smell anyway?" Still, they picked that trash can not only for its brand value, but because it was telegenic: Bong wanted one with a cinematic lid. "When you step on it to open it, it would open really smoothly, and then when you released your foot, it would quietly close like some sort of computer graphic," he says. "Usually a trash can just closes with a clack, but when you let your foot go on this one it just went ssaaaak" — he says, using a Korean onomatopoeia that sounds similar to the doors closing on a Star Trek ship — "and you could see it in the movie. So that's why the German one is expensive, I guess."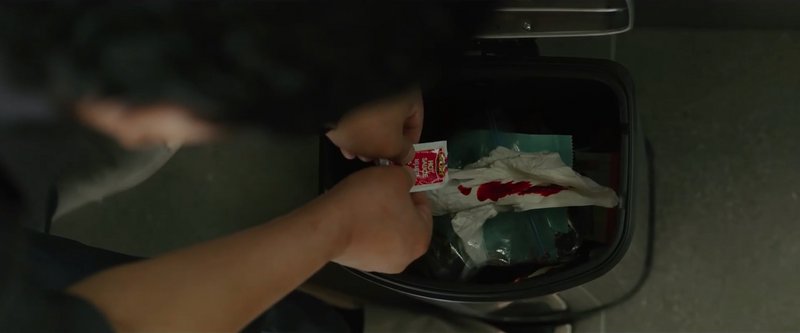 In Dr No, Bond notices a painting in Dr No's lair and stares closely at it. This painting is the 'Portrait of the Duke of Wellington' by Francisco Goya. It had been stolen in 1961. The filmmakers included it as a little in-joke, suggesting that Dr No had stolen it. It was recovered in 1965.
The person who stole the painting was Kempton Bunton. He was a disabled British pensioner who stole the painting because was upset that British tax money was going towards the painting while poor people had to pay a fee for a TV licence (In Britain you need to pay to watch and record TV programs.)
It turned out that he had ordered his son to steal the painting, and then confessed on his behalf to stop him from getting into trouble.
The scene in 'The Lighthouse' where Willem Dafoe's character gives the sea curse to Robert Pattinson's character because he doesn't like his cooked lobster was shot in one single take. According to director Robert Eggers, Dafoe didn't blink for over 2 minutes
https://youtu.be/28DQsoqtbHE
In Terminator 2, the guard and the T-1000 were played by identical twins, Don and Dan Stanton
Also, in the smelting plant at the end, Linda Hamilton's twin sister makes an appearance…Cameron is a known fan of using identical twins rather than camera tricks or CGI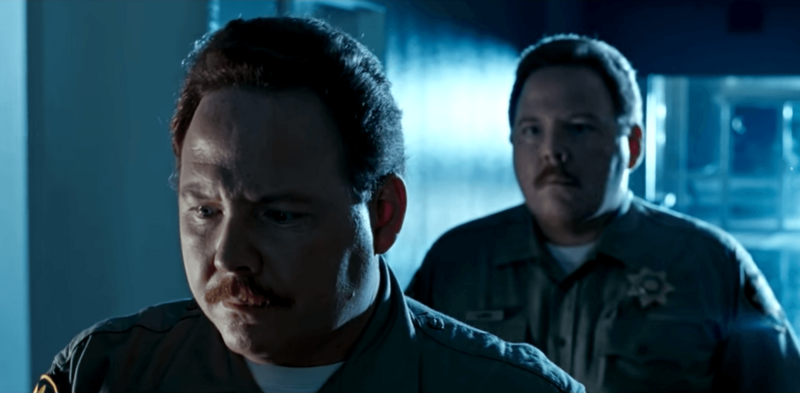 Janette Goldstein, who played John Connor's adopted mom, played Vasquez in Aliens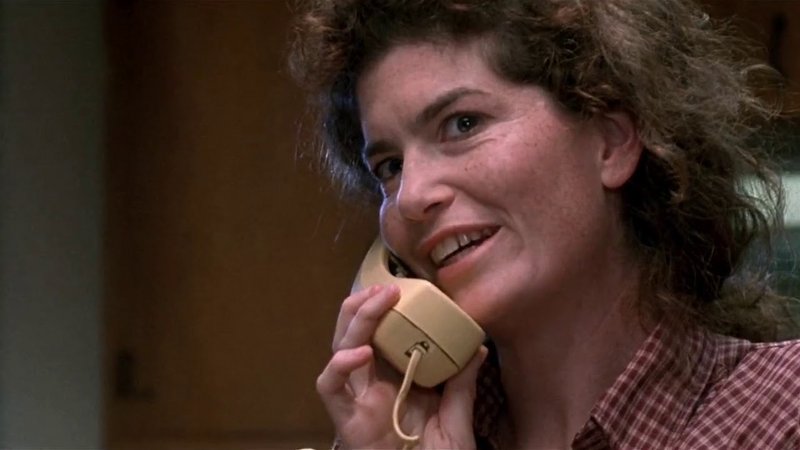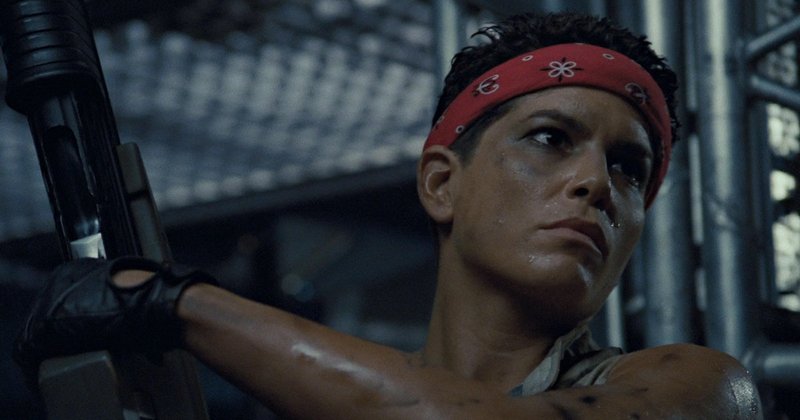 Star Wars: Return of the Jedi: Darth Vader's skeleton is briefly visible from several different angles when struck by the Emperor's lightning. Many artificial components are visible, including his mechanical right arm, a respirator, and at least 3 replacement vertebrae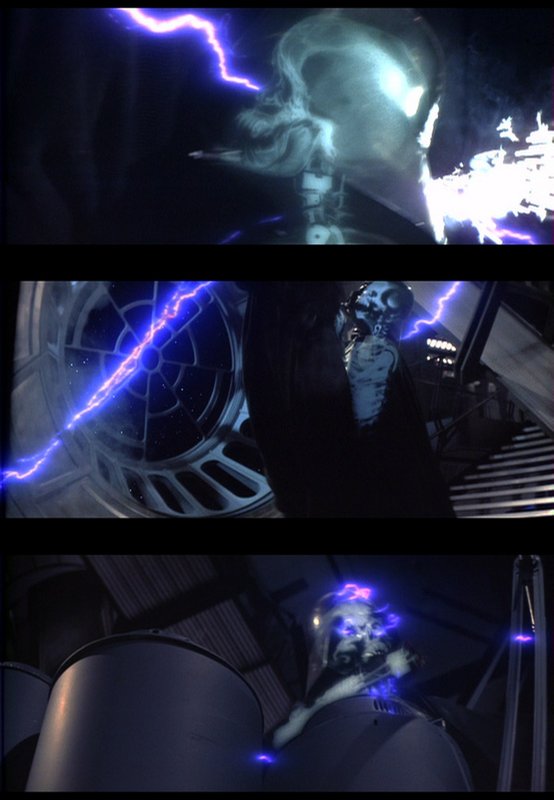 In Deliverance, during the "dueling banjos" scene, Billy Redden, who played the young banjo-playing local, didn't know how to play banjo. To make it look authentic, a skilled banjo player hid behind & played the chords with his left arm in Redden's sleeve while Redden picked with his right.
In An American Tail, the colour of the statue of liberty is historically accurate. As the film is set in 1885, the year the statue was completed, it still has its bright copper colouring. It was only after 1900 that the statue turned green due to oxidisation.
Adam Sandler's love interests in Billy Madison, Happy Gilmore, The Waterboy, Little Nicky, Pixels, & Hubie Halloween all have a double-V character names
In The Matrix , the club where Neo meets Trinity is an actual BDSM club in Sydney. The extras were all patrons of the club who wore their own gear.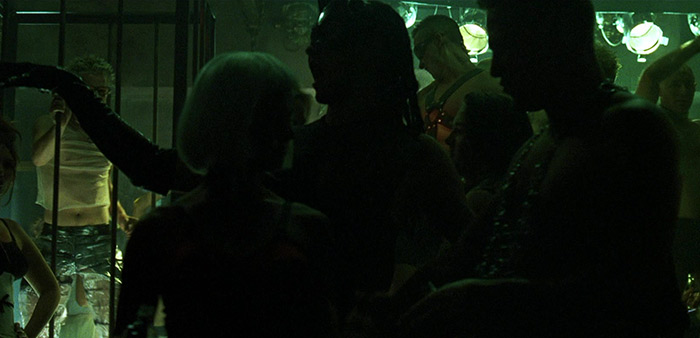 When Julia Stiles read her poem at the end of Ten Things I Hate About You, it was done in one take and she wasn't supposed to start crying.
"I never expected that I was going to start crying," Stiles said. "I don't know why I did, whether it connected to something going on at the time, or if I was just overwhelmed by the whole experience of making my first big movie."
In order to prevent the twist of Vader being Luke's father being spoiled in The Empire Strikes Back (1980), the line written in the script and spoken during filming was "Obi-Wan killed your father", with it later dubbed over. Of the main cast, only Mark Hamill was informed before release
Mark Hamill discussing it during an interview
In Anastasia, the drawing that Anastasia gives to her grandmother is based on a 1914 painting created by the real princess Anastasia.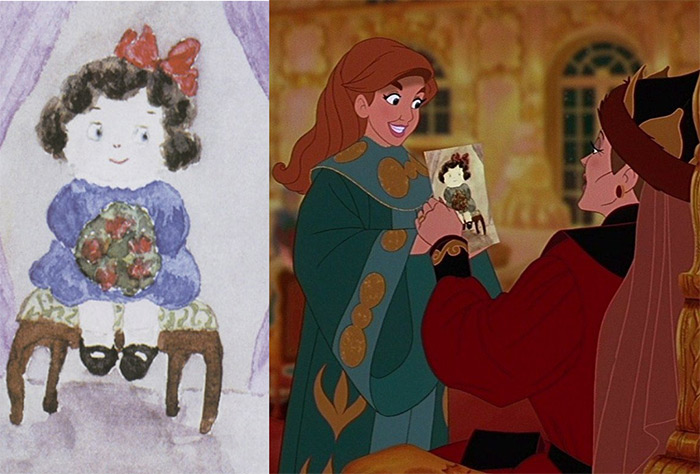 In Ratatouille, the ratatouille that Rémy prepares was designed by Chef Thomas Keller. It's a real recipe. It takes at least four hours to make.
In Jaws , Richard Dreyfuss didn't even have to act as he stared in awe at Robert Shaw's delivery of the USS Indianapolis speech. Dreyfuss explains this in the bonus Blu-Ray footage. "Robert told that story, I couldn't keep my eyes off him".
In Men in Black, the language these aliens speak together is 'Huttese', the language Jabba the Hutt speaks in the Star Wars films
In 'The Wrestler' (2008), they didn't shut down the deli counter while they filmed Randy working there. Those are real customers, and everything Mickey Rourke does is improvised.
For the masturbation scene in Fast Times at Ridgemont High, Judge Reinhold snuck a large dildo onto the set. Phoebe Cates' "look of horror and disgust" in the film was very real