When Stalin's first son was captured, Hitler offered to trade him for Friedrich Paulus, a field marshal who led the 6th army into Stalingrad. When Stalin heard of this, he allegedly said, "I will not trade a Marshal for a Lieutenant." 
The refusal to swap Yakov has been treated as evidence of Stalin's loveless cruelty but this is unfair. Stalin was a mass murderer but in this case, it is hard to imagine that either Churchill or Roosevelt could have swapped their sons if they had been captured—when thousands of ordinary men were being killed or captured. After the war, a Georgian confidant plucked up the courage to ask Stalin if the Paulus offer was a myth. He "hung his head," answering "in a sad, piercing voice": "Not a myth . . . Just think how many sons ended in camps! Who would swap them for Paulus? Were they worse than Yakov? I had to refuse . . . What would they have said of me, our millions of Party fathers, if having forgotten about them, I had agreed to swapping Yakov? No, I had no right . . ."
Then he again showed the struggle between the nervy, angry, tormented man within and the persona he had become: "Otherwise, I'd no longer be 'Stalin.' "
He added: "I so pitied Yasha!"
Norway discovered oil in its country 40 years ago. Knowing the oil would eventually run out, they chose to invest it in a sovereign wealth fund. It is one of the most profitable funds in the world – valued at over $1.3 trillion – enough to self sustain the county for many years.
It has over US$1.3 trillion in assets, including 1.4% of global stocks and shares, making it the world's largest sovereign wealth fund.In May 2021, it was worth about $248,000 per Norwegian citizen. It also holds portfolios of real estate and fixed-income investments. Many companies are excluded by the fund on ethical grounds.
Only three people in the nation were qualified to hand-pack the parachutes for Apollo 15. Their expertise was so vital, they were not allowed to ride in the same car together for fear that a single auto accident could cripple the space program. (article)
After WW2 the Japanese Admiral who invented the idea of kamikaze pilots committed ritual suicide, seppuku, as an apology. After cutting through his abdomen he refused the customary beheading, instead slowly dying over several hours
Ōnishi committed ritual suicide (seppuku) in his quarters on 16 August 1945, following the unconditional surrender of Japan at the end of World War II. His suicide note apologized to the approximately 4,000 pilots whom he had sent to their deaths, and urged all young civilians who had survived the war to work towards rebuilding Japan and peace among nations. He also stated that he would offer his death as a penance to the kamikaze pilots and their families. Accordingly, he did not use a kaishakunin (a second who executes him by beheading), and died of self-inflicted injuries over a period of 15 hours.
Venezuelan serial killer and cannibal Dorangel Vargas – who confessed to killing and eating at least ten individuals – didn't consume fat people because he thought they had too much cholesterol.
Sure I eat people," the candid cannibal told reporters. "Anyone can eat human flesh, but you have to wash and garnish it well to avoid diseases… I only eat the parts with muscles, particularly thighs and calves which are my favorite … I make a very tasty stew with the tongue and I use the eyes to make a nutritious and healthy soup." Vargas said he prefers the taste of men to women and will not eat hands, feet or testicles, "although I've been on the point of trying them on various occasions." He said he rejected overweight men because they had too much cholesterol, and the elderly were spared because their flesh "is contaminated and very tough."
Nepal Airlines has the worst safety record in the world, and has sacrificed goats in order to fix technical problems
"In September 2007, the airline confirmed that it had sacrificed two goats to appease a Hindu god following technical problems with one of its aircraft. Nepal Airlines said the animals were slaughtered in front of the plane, a Boeing 757, at Tribhuvan International Airport. The offering was made to Akash Bhairab, the Hindu god of sky protection, whose symbol is seen on the company's aircraft. The airline said that after Sunday's ceremony, the plane successfully completed a flight to Hong Kong. Raju KC, an airline official, was quoted as saying: "The snag in the plane has now been fixed and the aircraft has resumed its flights." The company did not say what the problem was, but reports in local media had blamed an electrical fault" 

Wheelchair athletes with spinal injuries will sometimes intentionally injure themselves on the lower body (e.g. break a toe), causing their bodies to respond by raising blood pressure and enhancing their performance. This practice has been banned as cheating.
It's called autonomic dysreflexia and happens because when you have an injury below the level of your spinal cord injury, your body can't react to it completely. The area above the injury essentially overcompensates and the rises in blood pressure and body temperature can be very high and very fast. People have died from this problem.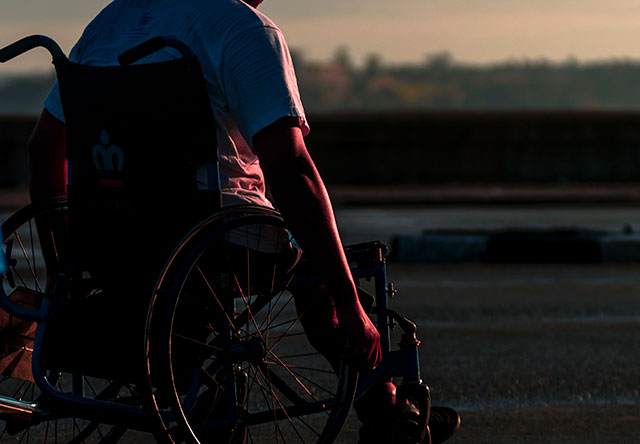 In 1966, Bill Cosby tried to get 16 year old folk singer Janis Ian blacklisted from tv because he thought she was a lesbian and therefore unsuited for family entertainment
The last French soldier to die in WW1 was killed 15 minutes before the ceasefire. He was delivering a message to his unit that soup would be served for lunch
He fell near the railway line with his message still in his hand. It read "Rassemblement à 11h 30 pour le ravitaillement – "Muster at 11.30 for food." The armistice followed and the French withdrew without honouring their dead.
For those who jumped from the WTC on 9/11/2001, the fall lasted 10 seconds. They struck the ground at just under 150 MPH — not fast enough to lose consciousness while falling, but fast enough to ensure instant death on impact. The deaths of those who jumped were ruled homicide, not suicide (article)
The sight of people jumping saved lives, too. In the south tower, people had a close-up view of people plunging to their deaths from a building that was a mirror image of their own. "I looked at a couple of people jumping, and that was it. I'd seen enough. I said, 'We've got to get the hell out of here,' " says Jaede Barg, who worked for Aon on the south tower's 100th floor.
Many south tower survivors say the sight of people jumping created an urgency that caused them to leave immediately and ignore announcements that it was safe to return to their desks. About 1,400 people evacuated the upper floors before the second jet hit.
In 2009, Rapper Coolio attempted to stage dive. Nobody in the crowd caught him and he was beaten up while also having his shoes stolen (article)
Rapper Coolio was injured during a gig in Stoke-on-Trent, England, after a stage dive into the audience went wrong. The hip-hop star was performing at Staffordshire University's Students' Union on Wednesday when he decided to leap into the crowd. But the audience parted, sending him crashing to the floor. The students then reportedly mobbed the rapper, stealing his bandana, jewelry and shoes before the star was rescued by the venue's security team.
Barman James Fielden, who witnessed the event, says, "Coolio nearly flattened one poor girl. Then all the students decided to launch on him. They grabbed whatever they could, including his trainers, watch, chains and glasses. He was pulled back on stage by the bouncers. They got his shoes back for him."