Whether it's a wildfire, a hurricane, a flood, or any number of other emergencies, a fully stocked bag of emergency gear allows you and your family to quickly evacuate to a shelter or other secure location without forgetting any basic survival supplies and tools.
Let's get one thing out of the way — yes, this is "prepper" mentality. Guess what. There's no shame in being prepared. A certain organization has "Be Prepared" as their motto — and it's meant to mitigate this exact sort of tragedy. And look at how many people literally had their lives suddenly and unexpectedly destroyed in this past storm. How will you respond to a crisis when it's your turn?
You need a bag to put all of this gear in. Ideally, you have an old backpack to use. But if you need to purchase one, the experts recommended one with a 50-liter capacity and hip belts for good weight distribution. As you load this bag, it'll get heavy, which is why it should also have hip belts. These transfer the load off your back and onto your hips and will be an invaluable feature if you ever end up on foot.
It's good to have a collapsible water bottle or two. This kind of bottle weighs almost nothing and takes up less and less space as it empties.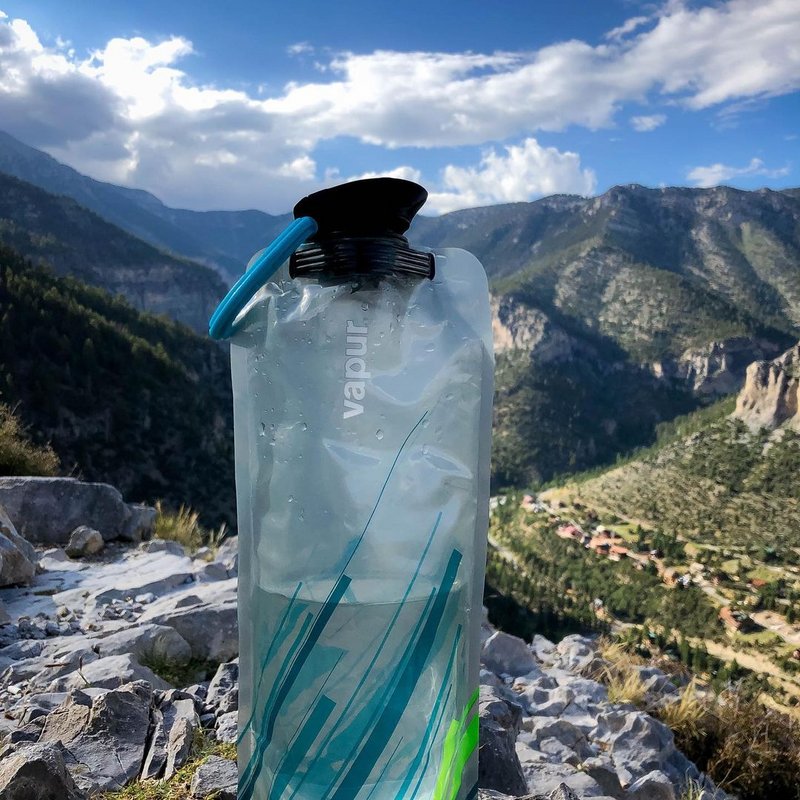 Given the importance of water in an emergency, we believe it's important to have a way to filter found water in case your evacuation takes longer than planned. The Mini has a 0.1-micron filter that removes bacteria and protozoa such as E. coli, Salmonella, Giardia, Cryptosporidium, and the cause of cholera.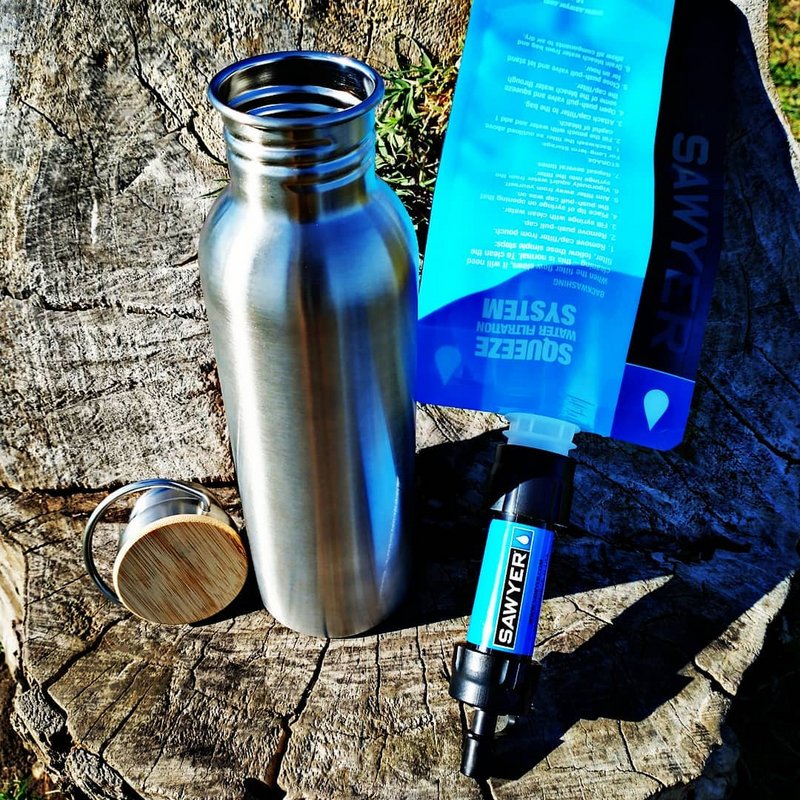 A portable filter clears water of bacteria and sediment, but to eliminate viruses you need purification tablets (or a rolling boil). This is especially important in areas with flooding and sewage backup. Each tablet can purify a liter of water, nullifying bacteria, viruses, and cysts, but the downside is that it takes four hours to be completely effective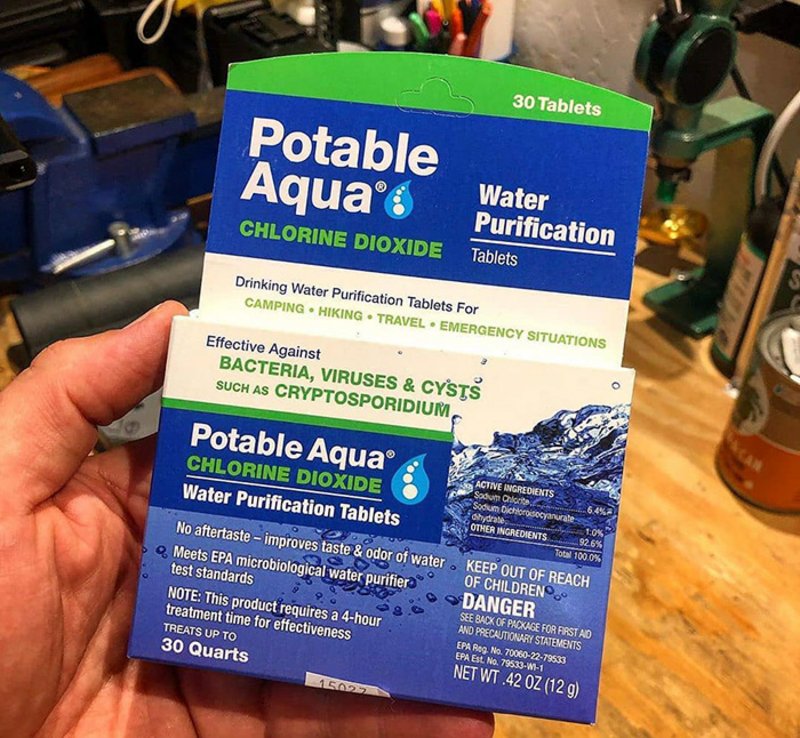 Don't worry about planning for three well-balanced meals per day — this is survival, not vacation. Military MREs are good options: They have a long shelf-life, contain their own heating systems, and are very packable.
An emergency blanket is really more like a plastic tarp with a foil facing on one side. It isn't durable enough for daily use, but it does have a variety of handy features in case of emergency. For one thing, when you have an emergency blanket wrapped around you, the foil face reflects your heat back at you. These are also more rugged than Mylar blankets, allowing you to use them as sleeping pads, sun shelters, or—in more extreme circumstances—a way to collect rainwater or to create a makeshift tent. Yet when folded, they take up considerably less space than a wool blanket of the same size. At 70 by 90 inches, it was the largest one we looked at and the only one capable of fully enveloping a 6-foot-5 adult in a crouching position. With its large size, we could also roll ourselves up in it, as if in a makeshift sleeping bag
Hopefully, you'll never be in an emergency situation where you need to rely on making a fire for warmth or light. But since there's no telling what could happen in a disaster, it's a good ability to have. A Bic Lighter is a readily available and reliable way to start a fire—it's hard to find an easier and simpler method.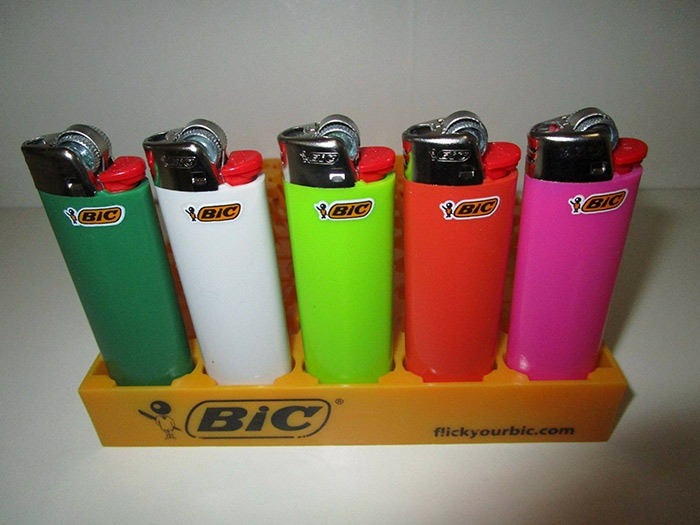 Carrying matches may seem unnecessary when you have a Bic, but lighters can get lost or run out of fuel, so it's a good idea to have a backup source of fire. The UCO matches had the longest burn time and the most resilient flame, staying lit even when fully submerged in water or placed directly in front of a window fan on its highest setting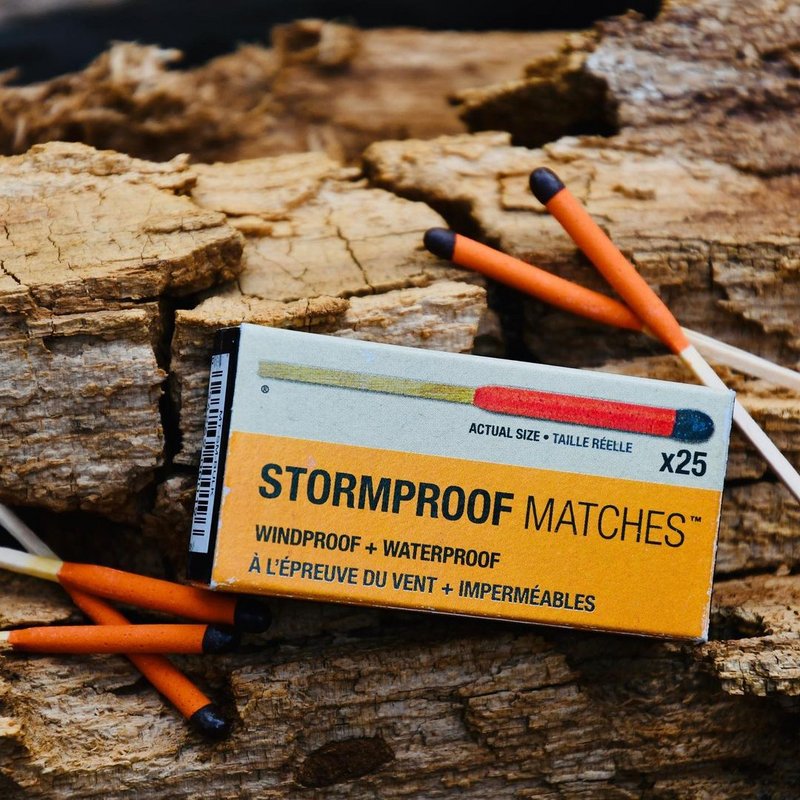 This kit has everything you need for minor scrapes, cuts, and burns. It offers a wide array of bandages, gauze, wipes, ointments, painkillers (aspirin and non-aspirin), and other first aid gear such as scissors and tweezers. It also comes with a comprehensive 37-page booklet on how to administer emergency first aid.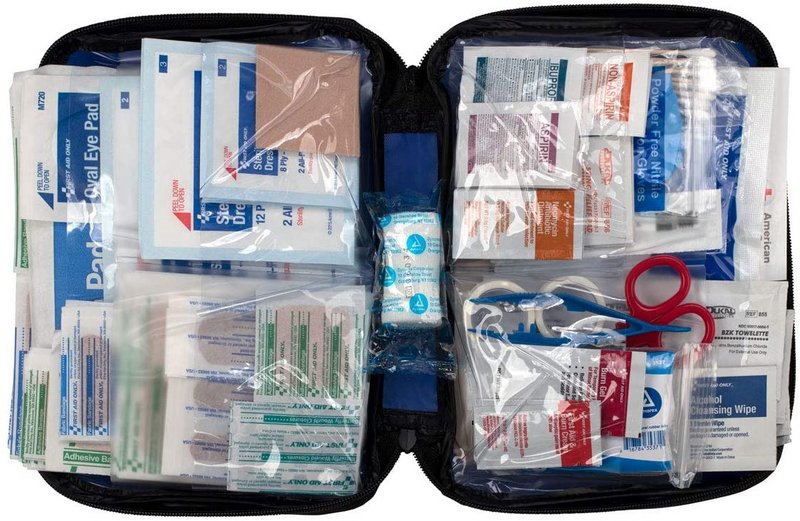 Having a pair of work gloves in your to-go bag is wise for many reasons, whether you need simple warmth or you have to move storm debris off a road.
In the event of a wildfire, earthquake, or hurricane, smoke, dust and debris can make air unsafe to breathe. Mitigate the risk with an N95-certified respirator.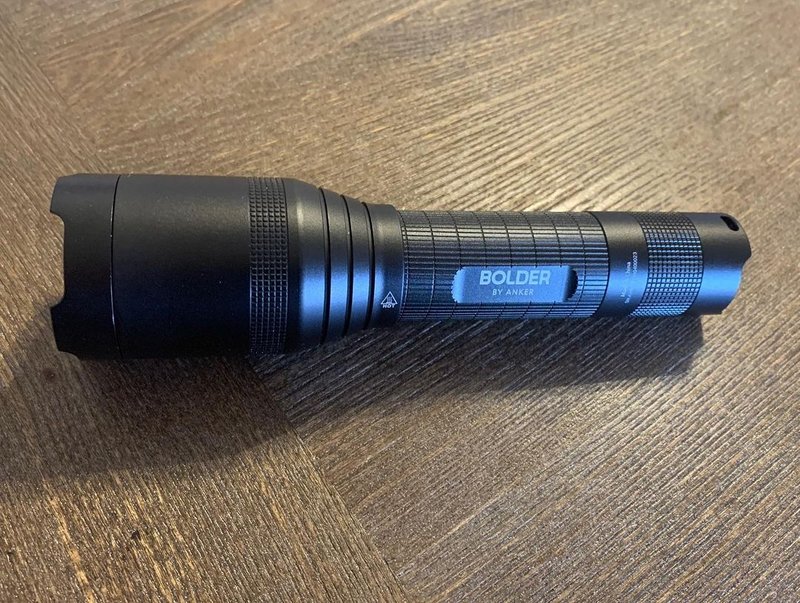 Headlamps are a great tool, giving you light where you need it and allowing you to work in dark places with both hands freeu. Only weighing a few ounces, this pick delivers a 370-lumen beam that can help you illuminate your situation and free your hands for more pressing matters.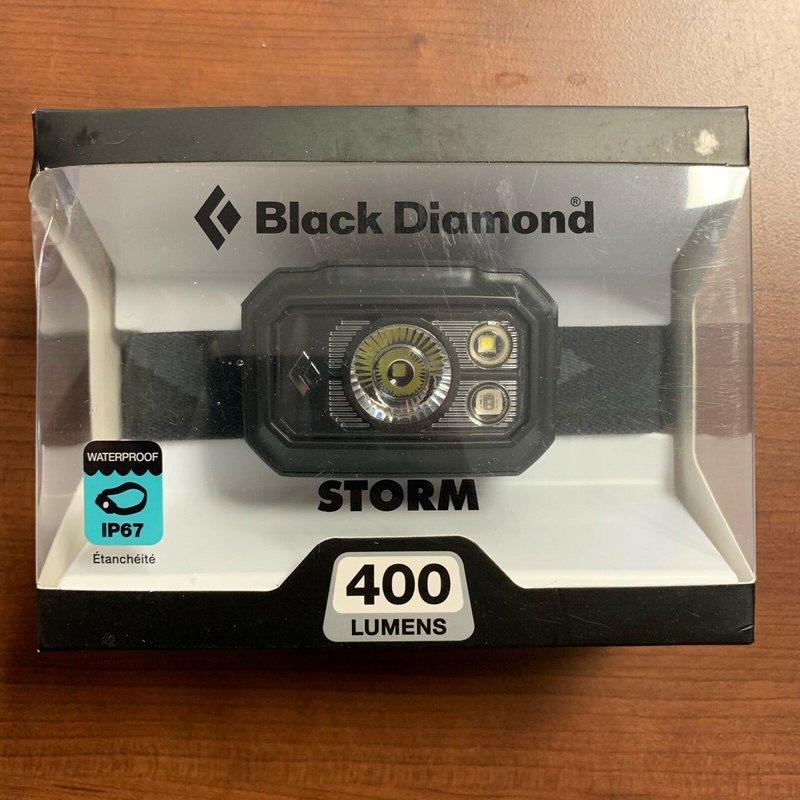 Twenty-four hours a day, seven days a week, NOAA Weather Radio All Hazards broadcasts both local weather updates and emergency information for all types of life-threatening hazards. However, you can't hear them unless you have a radio that can tune to their frequency, collectively known as the "weather bands." This one features a hand crank, so you can get a signal even without power, and can double as a cell phone charger – which also operates by hand crank.
You can't always get someone's attention or call for assistance with just a yell. A whistle cuts through ambient noise far better and with a much greater range.
The Leatherman Skeletool CX is a multifunction tool that everyone should consider as a component of their emergency-preparedness kit, if not as a part of their everyday gear. The tools include pliers, a bit driver, a pocket clip, and a carabiner/bottle opener. It also has a high-quality, 2.6-inch 154CM carbon-fiber stainless steel blade, which you can deploy with one hand—a great feature you won't find on many other multi-tools.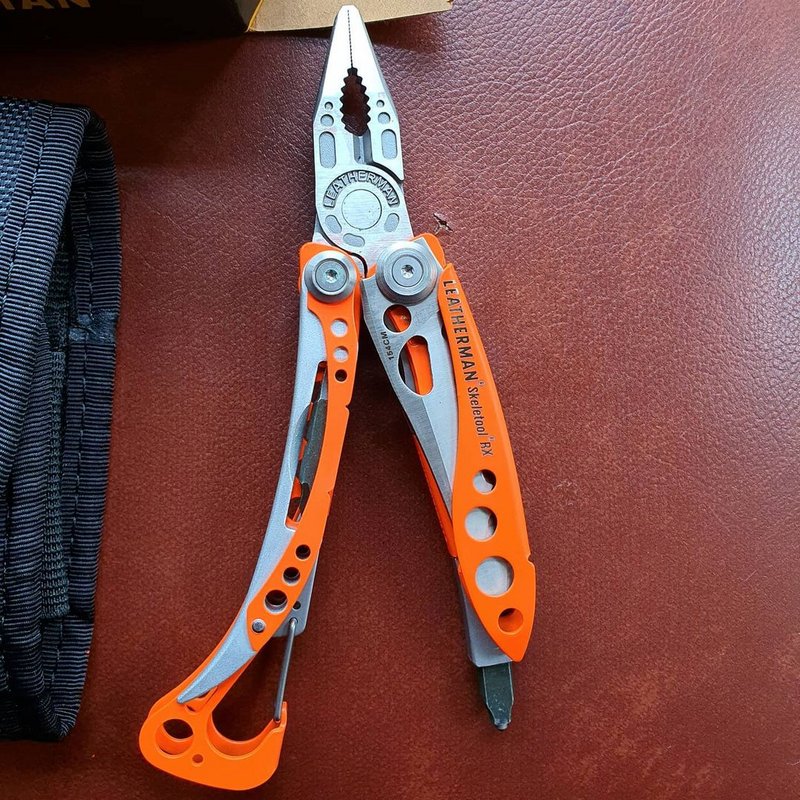 A length of rope is useful for any number of tasks, like tying supplies together, strapping something to your car, replacing a broken shoelace, or even first aid uses like creating splints and tourniquets. Paracord is the ideal rope for an emergency-supply bag.