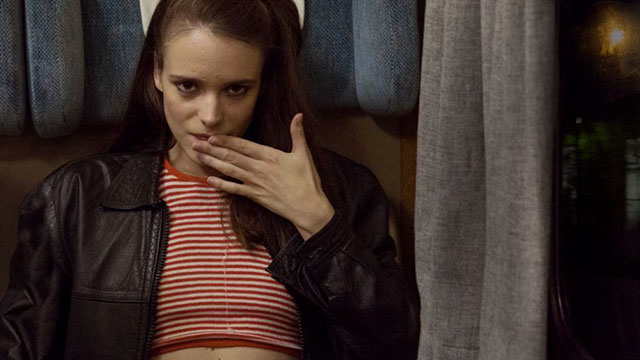 I have been dating a nymphomaniac for about 2 months now. She is what is called a focus nympho, is with one guy at a time. I can vouch for her, and she feels its important, (and I used to verify alot becasue I was skeptical).
Anyway, it starts out pretty normal, and I couldn't tell. Do all the normal dating things. Shes an athletic trainer and runs marathons, (which can be problematic, Ill explain later). She is very good looking, and what I liked – very sweet and well known in the community for her charity work too. She does have a very low self esteem, which is typical I have read. But a lot of women are like that to some extent.
And then we have sex after the 3rd date…and I saw what I call the crazy smile. I saw it before on previous dates, but just figured she is a really genuine happy and caring person. She is but… after the first "round" she just would not stop, we had "8 rounds" of sex in about four hours. Brought two packs of condoms, (6) and she didn't mind not using them for the last two.
So I figure, well we did really click and she is an awesome girl and we connect. Then the next day she somehow borrows the van to move some gym equipment and texts me for a lunch date, so she stops by my work, I get in the van and wants to have sex in the van. Ok, so we have sex in the van at my work in the parking lot. Well now she has this van on Tuesdays and Thursdays, (whether shes moving things or not) and that's what we do on those days while I'm at work.
She lives with her parents still, and she stops by my place around 6pm. I have to make sure I eat prior to her arriving because we usually have sex until around 11pm or whenever I pass out from exhaustion. I try to pace myself and try to keep the rounds at one per hour. Doesn't always work, because if I want to slow down or take too long she gets pouty and i feel guilty, but its pointless because you try to have a normal convo and shes off in space thinking about sex, so I give in and she gets her crazy smile face which I think is cute too.
But then sometimes she wakes me up at like 2am for sex, shes on top of me with smiles. Then two rounds in the morning and one in the shower. So on average we have 9 rounds of sex everyday.
This past weekend we went on a kayaking trip with a sleepover in a hotel which was nice and we had a good time, but I was really tired. Plus we stopped three times to have sex. Then we had two rounds when we got back to the hotel. I figured we'd go out to eat, but then she ordered subs delivered, so we ate in the room. And had lots of sex. But I was kayaking all day and was falling asleep. Didn't phase her, and then she got some energy drink stuff and literally fed it to me to try to keep me going… and it didn't work. I asked her if she could let me sleep and we'd have sex in the morning, to our usual 3-round routine. So we did.
The best way I can describe it is exhausting. And it is really hard to say no when she is smoking hot. I had to set some limitations, a couple rounds at night and a couple times in the morning and that seems to work OK, with the two days a week in the van.
She loves compliments and lights up when I show interest in her and what she likes. The downside she really doesn't care much for what I like unless she likes the same thing, but she doesn't complain about the stuff I like either…. it's hard to explain, its like it doesn't even register.
She will get real defensive if you bring up limiting sex, it's like she sees it as normal. Also, anything she perceives as a threat to our relationship she gets really bothered, a few times angry.