Serial killers are ubiquitous with pop culture as evident by Americans' taste in entertainment. From Netflix documentaries to podcasts to books, people are fascinated with serial crime. Likely because it is so foreign from anything they, themselves, could do. Despite being a form of entertainment, serial killing is a studied discipline in the fields of psychiatry and forensics.
Ronald M. and Stephen T. Holmes, writers of several educational texts, created the Holmes Typography, a system for classifying serial killers by motivation. The four types of serial killers are visionary, missionary, hedonistic and those motivated by power and control. According to Psychology Today, power power and control killers are likely the most common however Holmes believed that thrill killers were.
Hedonistic or Thrill Killers
These killers are in it for the thrill and often engage in rape and/or necrophilia with sex being the biggest motivation. Mutilation and cannibalism are generally seen in cases of hedonistic and thrill serial killers like the well-known Jeffrey Dahmer and Albert Fish.
Jeffrey Dahmer, The Milwaukee Monster, trolled bus stops, malls and gay bars seeking his ideal victims. These were black, gay men. He killed 17 victims by promising sex or money.
He would drug his victims before strangling them and committing acts of necrophilia. Dahmer, who was also motivated by control, tried to turn his victims into zombies by attempting what can only be called "chemical lobotomy." He would drill a hole into his target's skull and pour in acid. Dismembering and eating his victims was par for the course.
Another hedonistic type of serial killer is noted child killer Albert Fish, The Vampire of Brooklyn. While his victim count is unknown, it was likely between three and nine children.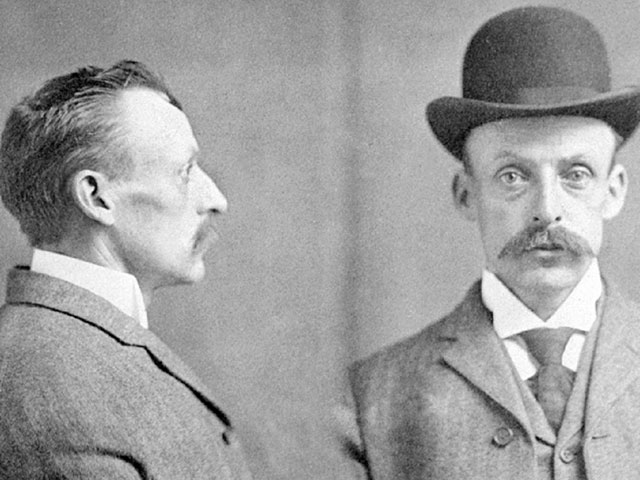 Fish also engaged in cannibalism, drinking one victim's blood and making him into a stew. Fish gained sexual gratification from giving and receiving pain. In addition to violently beating and strangling his victims, Fish self-mutilated by inserting needles into his abdomen and the area between his anus and scrotum. He also flogged himself. His mutilation began after his wife left him in 1917. At this time Fish also began eating raw meat, likely bringing him to cannibalism.
Mission-Oriented
What motivates mission-oriented killers? A desire to eliminate a certain type of person in order to make the world a better place. Often, they are not psychotic.These killers are well-organized, and quickly and efficiently kill those whom they find undesirable.
Most of these types of serial killers believe they are doing a good thing by ridding the world of a type of person. Jack The Ripper, for example, targeted sex workers. Gary Ridgeway, known as The Green River Killer, killed nearly 50 women, most of whom were in the sex trade.
These killers have strange beliefs including that they are able to cleanse their victims of whatever it is that's "bad" about them by killing them. They expect thanks and can become enraged if the victim does not offer gratitude.
Joseph Paul Franklin, a schizophrenic, killed black men in mixed-race couples. Other mission-oriented serial killers include Charles Manson and Unabomber Ted Kaczynski. While Manson did not kill anyone he had others do the killing for him as part of his goal to incite a race war. Kaczynski, on the other hand, targeted those responsible for advancing technology.
Visionary Serial Killers
While similar to missionary serial killers in that they target specific people, visionary serial killers are generally psychotic or schizophrenic. Visions or voices motivate them to kill random victims. The voices are commonly described as coming from God or the devil.
Herbert Mullin was a visionary serial killer. The paranoid schizophrenic believed that the only thing preventing California from separating from North America and sinking into the Pacific was the number of American soldiers killed in Vietnam.
Needless to say, the end of the war was problematic for Mullin. He believed a "supreme voice" wanted him to kill in order to keep preventing the earthquake. Interestingly, Mullin exhibited no signs of trouble growing up; he was even voted "Most Likely to Succeed" his senior year of high school.
Another visionary killer was David Berkowitz. The "Son of Sam," as he signed a letter to the NYPD left near two of his victims, killed at the behest of Harvey the Labrador retriever.
Berkowitz claimed, upon capture, that his neighbor, Sam Carr, passed messages to him through Carr's dog Harvey. Later Berkowitz claimed he made this up. Berkowitz had a troubled childhood but to this day it is unknown if he is psychotic or not.
Many states now have laws that prevent criminals from profiting off their crimes. These are often referred to as Son of Sam laws.
Power and Control Killers
Killers motivated by power and control are more satisfied by being completely in control of the end of victims' lives than bloodlust. That said, there is usually a sexual component to their crimes but as a way to exercise control, not necessarily out of lust. These killings often take considerable time.
Power- and control-motivated killers are highly organized and difficult to catch. They are found charming and intelligent by those who know them. They have relationships, and often give these people trophies from their victims.
John Wayne Gacy, a successful Chicago contractor, told his wife and others that the reason for the smell in their home was moisture. It was actually the 29 of his 33 victims buried within the home and property. The other four were nearby in the Des Plaines River.
Gacy, a prominent figure in the community, used the fake identity of a policeman to convince boys and men to go with him before threatening them, sexually assaulting them and eventually killing them.
Dennis Rader, Kansas's BTK (bind, torture, kill) was known by those around him by typical markers of power and control killers. The intelligent Rader was a college graduate with a penchant for order, a leader in his church where he welcomed new members and an arrogant control freak by those who came into contact with him in his job as compliance officer in the park system.
An example of his need to control? He suggested his moniker, BTK, in a letter he wrote to police. This arrogance also likely brought about his downfall. A newspaper article about him thirty years after his crime included a statement from a professor saying most students had never heard of BTK. Rader was not pleased. He started writing letters that eventually led to his capture.
One of the most "popular" and prolific serial killers, Ted Bundy, is another example of the power and control killer. Bundy killed more than 30 women with the murders spanning seven states. He was charismatic, attractive and intelligent and had friends, including true-crime author Ann Rule. It took her a long time to recognize that he was actually the serial killer she had followed.
Bundy prolonged his victims' deaths and viewed the killing as the ultimate control. His pattern was brunette women with straight, center-parted hair, and he often lured them by pretending he needed help.
While there are several subdivisions within these four categories, these four motivations are a way to more deeply understand serial killers.