If You Are Ever In Trouble Anywhere Around The World, Find A Gurudwara Near You.
Gurudwaras are the holy place of worship for the Sikh religion. People from all backgrounds and all faiths are always welcome into a gurudwara. In almost all gurudwaras around the world, they also offer free food (Langar) and a place to sleep if needed. The people are also extremely helpful and will do what they can to help you out.
Every gun is always loaded at all times and can discharge for no reason at all
This should always be your mindset. Mindfully, never point a firearm at anything you do not intent to kill. Never put your finger in the trigger guard unless you are ready to shoot. A firearm should only ever be considered "not loaded" once it has been dissembled. Do not tolerate bad firearm etiquette from those around you. There are no gun accidents, only stupid people.
If you get an email from a "hacker" which displays your ACTUAL password as proof that you've been hacked, just ignore it.
There has been a sudden uptake of blackmail emails claiming to have hacked the recipient where they demand cash or they'll release compromising images/videos.
In the emails, the hacker claims to have hacked your device and used his new found privileges to record you while pleasuring yourself. To prove that he is legitimate, he tells you your ACTUAL password.
The hacker demands that you send cash to their bitcoin account or they'll send the compromising footage to your contacts list and your social media friends. They also threaten to publish all your private data (pics, documents, videos… etc) to the internet if you do not comply.
These are all empty threats.
What they do is find/buy stolen password lists from the dark-web and send these blackmail emails to the people on that list. The fact that they have a legit password is often enough to compel people into complacency.
If your stay on top of your internet security, you'll find the password they send is an old one that you already changed – but if the password they tell you is the same as one that you are currently using, please change it now, it means that your password is out there and anyone with a bit of tech knowledge can find it.
Do not try to be the man your father would want you to be. Be the man you would like your son to be be. It more clearly defines your own convictions, desires, goals, and motivates you to be your best.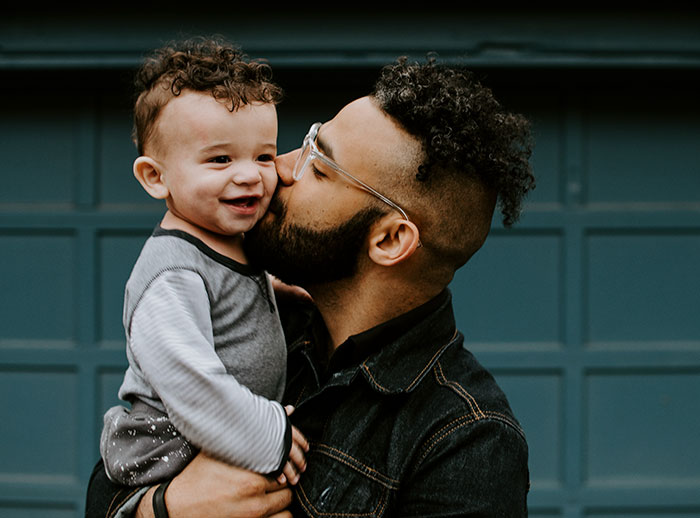 After a bad break up, do 10 things that your ex would never do with you. You'll feel better and realize how much of yourself was being held back.
I'd always wanted to go and work abroad. My ex would never have left the country. When we broke up after 8 and a half years, a few months later I got a job with great salary/benefits overseas, just upped sticks and moved all by myself. I made tons of friends, had both great and difficult experiences, learned how to survive in a very different country and how to rely on myself. It was so worth it and I learned I was braver than I ever thought I could be.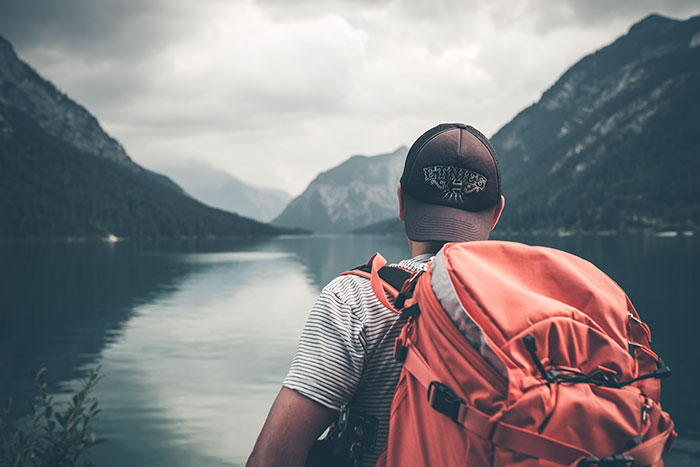 A marriage proposal should NOT come as a big surprise, despite what you may have seen in the movies. The topic of marriage should be thoroughly discussed well before you propose.
Lots of TV and films depict a proposal as this dramatic, surprising moment where someone finally realizes their true feelings. While it may make for good entertainment, in real life your significant other should be well aware of where the relationship is heading.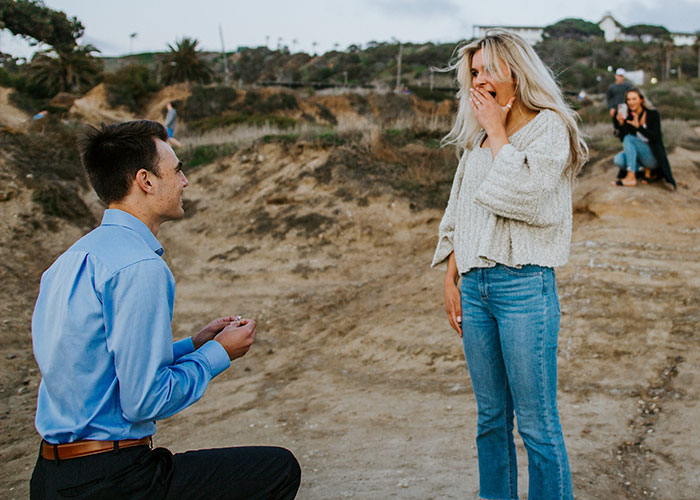 Many problems in marriage are really just problems with being a bad roommate. Learn how to be a good roommate, and it will solve many of the main issues that plague marriages. This includes communicating about something bothering you before you get too angry to communicate properly
If someone slights/insults you publicly during a meeting, pretend like you didn't hear them the first time and politely ask them to repeat themself. They'll either double-down & repeat the insult again, making them look rude & unprofessional. Or they'll realize their mistake & apologize to you.
If you're stuck on an annoying call, put your phone on airplane mode instead of just hanging up. The other person will see "call failed" instead of "call ended".
If you can smell yourself a little bit, others can smell you a lot
You grow so accustomed to your own body odour that you eventually don't realise that you have one. When you can start to smell a little bit of your odour then its gotten to the point where you need to seriously take a deep clean
Don't die of politeness – if you find yourself choking, don't get embarrassed, GET ATTENTION! A lot of choking victims die in restaurant bathrooms because they tried to clear their airways by themselves in private. Don't let this be you – make a fuss if you need help!
Wwoman starting choking in our office lunchroom. She was sitting with 3 other co-workers and there were about another dozen people nearby at other tables. She got embarrassed and ran for the ladies room. Luckily, my boss saw her and recognized the issue. He did not hesitate but chased her right into the bathroom to give her the Heimlich and saved her life.
If something's worth doing, it's worth doing poorly, than not at all
Some examples: Got a big test tomorrow and not up to studying? Study for 15 minutes. A 40 is much better than a 0. Don't feel like working out today? Go for a walk. Too busy for breakfast? Drink a cup of milk. Stayed up too late? Go to bed right now. 3 hours of sleep is superior to none. The pile of dirty dishes too daunting? Wash 5. Can't do the whole yard? Mow the front.
The principle can be applied to various situations in life. Often times you may find that after you get started, you feel motivated to complete the task, but if not, hey…you did part of it, and that's nothing to sneeze at (and it's certainly better than nothing.)
Old people do not often feel old. Treating them as an old person, only reminds them that they look old on the outside.
As I get older, I realised that people call me old, treat me old, and generally think that because I am old, that I think certain things.
When I go out to dinner with other people from the company, or am around younger people in general, there is often an unspoken moment that people try to switch conversations when I am part of the group. It makes people feel uncomfortable because they attempt to change the conversation to match my age and what they think they should be talking about.
It would be really super if people talked to me without taking my age in to account, because when comments about my age appear in decisions or conversations, it just reminds me that I am different to they are on the outside, because I still feel very young on the inside, I often forget that I am older than my colleagues (my memory isn't what it used to be haha), and they often remind me, which is a bit of a shame.