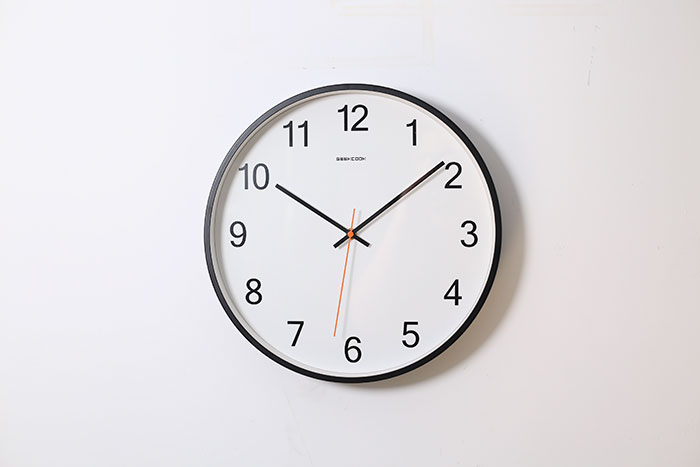 Intermittent fasting is a really popular way of losing weight, but that's not the only benefit intermittent fasting provides.
What is intermittent fasting?
Intermittent fasting is basically eating within restricted periods of the day. For example, instead of eating 6 meals in the day, you eat 2 larger meals between 12-8pm.
This is called "16/8" intermittent fasting because you're fasting for 16 hours and eating for 8 hours. 
So without further ado let's get started on how intermittent fasting can help improve your health!
1. Intermittent fasting may help you live longer 
According to Harvard researchers, intermittent fasting may be the secret to living a longer life.
Studies in rats show that intermittent fasting is able to increase the length of their lives. 
One study showed that rats that fasted every other day lived 83% longer, which is pretty dramatic (study ). 
Populations in the world that live the longest such as the Sardinians or Okinawans tend to eat less food and space out their meals more. 
Ken Berry M.D makes the argument that in nature we go long periods of time without food, which is why intermittent fasting is a natural and healthy thing to do.
2. Intermittent fasting changes the way your hormones and genes function
When you stop eating for several hours some incredible things happen in the body.
While fasted your body begins to repair itself and hormone levels change in order to access fat stores for energy. 
While you're fasting…
Insulin levels drop: Insulin is a hormone that allows fat to be burned when its dropped (study

). 
Cellular repair goes into over-drive: When you fast the body triggers a process called autophagy which is sort of like a spring cleaning system in your body for cells (study

). 
Human growth hormone increases: Human growth hormone is said the be the fountain of youth. It helps burn fat and has been shown to increase by 1300% in women during short-term fasting (study

). 
3. Intermittent fasting can increase the amount of fat you burn
The best thing you can do to lose weight is to eat less food, right?
Intermittent fasting is a great way to accomplish this. 
As you get used to intermittent fasting your appetite will decrease and you can go longer periods of time without food.
Therefore this means you'll eat much less food and have an easier time burning fat.
Because fasting changes your hormones like insulin, human growth hormone and norepinephrine the breakdown of fat in your body will increase. 
Studies have also shown that fasting can increase your metabolism by 3.6-14% (study , study ). 
Considering all these factors together it makes sense why so many women are seeing fast fat loss results doing intermittent fasting. 
One study showed that intermittent fasting resulted in 3-8% weight loss over 3-24 weeks which is pretty impressive (study ). 
4. Intermittent fasting can improve cardiovascular health
Research has shown that heart disease is the world's biggest killer.
There are certain blood markers doctors can look at to examine whether your heart is healthy, such as triglycerides (fat in the blood), LDL cholesterol, inflammatory markers, and blood sugar levels. 
Intermittent fasting has been shown to improve the levels of these risk factors for heart disease. 
By fasting, you will lower your blood sugar, decrease inflammation and decrease your triglycerides (study ). 
5. Intermittent fasting can really help out type 2 diabetes
30 million Americans have diabetes and 84 million have prediabetes.
When you develop type 2 diabetes you are said to be insulin resistant. This means your body can't use the hormone insulin properly and so you're left with too much sugar in your blood.
High blood sugar is a big problem behind type 2 diabetes and is linked to excess fat gain and a number of health problems. 
Intermittent fasting reduces insulin resistance and increasing insulin sensitivity which means more of the glucose you eat will go where it needs to go instead of building up in your blood. 
Blood sugar can decrease by 3-6% when intermittent fasting and fasting insulin by 20-31% (study ). 
This is a profound difference if you have type 2 diabetes or if you are pre-diabetic. 
6. Intermittent fasting may help protect you from cancer
We all know someone or know someone that knows someone who died of cancer. 
Cancer cells feed off glucose. By doing intermittent fasting you starve cancer cells from the fuel they use to proliferate. 
The research is still new but some studies in animals are showing that intermittent fasting can help to reduce tumor size and prevent cancer (study ).  
Although it's not proven in humans yet they have been some studies showing that intermittent fasting helped to reduce the negative side effects of chemotherapy (study ).  
7. Intermittent fasting helps your body repair itself
Autophagy is a process that naturally occurs in the body to clear waste. Autophagy means "self-eating" and involves cells metabolizing dysfunctional proteins inside cells.
Fasting increases autophagy significantly and can therefore potentially help to protect against things like cancer and neurodegenerative diseases such as Alzheimer's disease (study ). 
8. Intermittent fasting is great for a healthy brain 
The reduction in inflammation, blood sugar, and oxidative stress that intermittent fasting causes can be beneficial for the brain.
Fasting helps the brain by…
Increasing BDNF (brain-derived neurotrophic factor) which literally helps grow new brain cells (study

). 
Intermittent fasting increases the growth of new nerve cells (study

).  
Intermittent fasting increases autophagy in the brain (study

). 
Increasing the production of ketones, which have been shown to help people with memory problems. 
9. Intermittent fasting strengthens your willpower
When you first start intermittent fasting it may be a bit challenging because you've been so used to eating frequent meals. 
However, over time, the challenge of skipping breakfast will bleed into other areas of your life. You may find yourself being more disciplined overall and sticking to other positive habits like eating healthy, exercising and doing daily yoga.
10. Intermittent fasting helps you become more tolerant of stress
Stress is not necessarily bad.
Exercise is actually very stressful on the body and when you're doing it it's not good, but as your body adapts and make changes to deal with the stress of exercise you get health benefits. This is called hormesis. 
Fasting is similar. It's a stress on the body, but as you do it more often you adapt to the stress and become stronger because of it.
If you can become more resilient to stress you can live a healthier and longer life.
Fasting has now been shown in several studies to increase the body's resistance to harmful stresses and fight free radicals (study ). 
11. Intermittent fasting can help get rid of acne
Autophagy will help speed the removal process of waste in the body, which may help to heal acne. 
Intermittent fasting also decreases inflammation which is a clear cause of acne (study , study ). 
So as well as a flatter belly you can expect clearer skin which is a nice bonus
​
Intermittent fasting is AWESOME 😀