The last known image of pregnant Shanann Watts. Just a few hours later she, as well as her two daughters aged just three and four would be dead, murdered by her husband Chris Watts all so he could 'start a new life' with a woman he was cheating on her with
Scuba diver taking a picture of his wife during a dive off the Australian coast,
He accidentally gets a picture of the dead body of murder victim Tina Watson. A few minutes before this photo, her husband turned off her air supply and held her underwater until she drowned. He then went up to the surface and told the other divers she was "in trouble", and you can see someone else swimming to try and save her.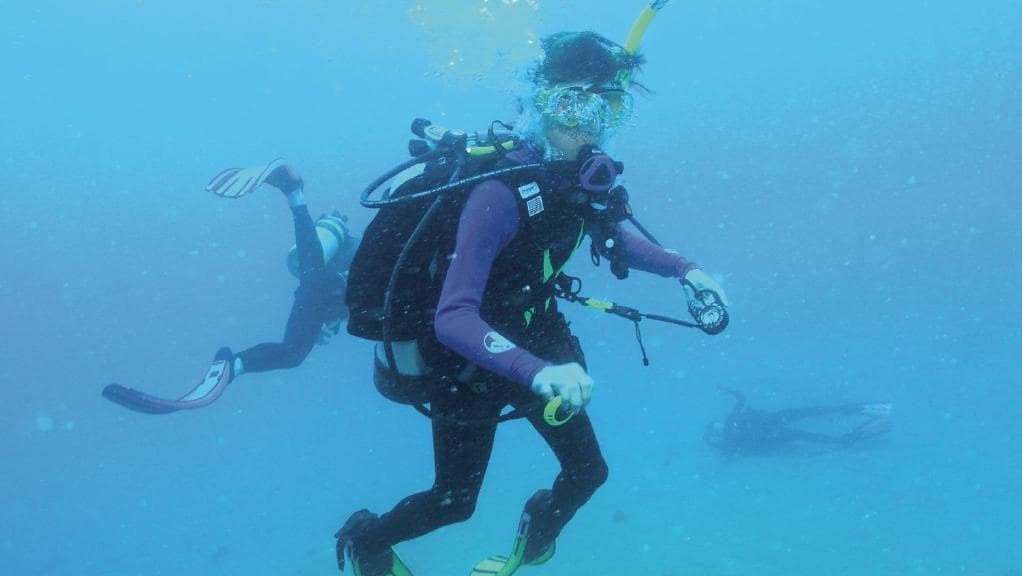 The original photo (top left) was taken at the Fifteenth Leningrad Regional Party Conference in 1924 or 1925. It shows Nikolai Antipov (left), Joseph Stalin, Sergei Kirov (right), and Nikolai Shvernik (far right).
Antiopov, who rose to become Deputy Chairman of the Council of People's Commissars, was the first to fall out of Stalin's favor. Shvernik vanished next. Readers can see he was airbrushed out of the photo, but Shvernik was lucky. He is the only person in the original photo to survive Stalin, whose enemies often had a penchant for dying unexpectedly.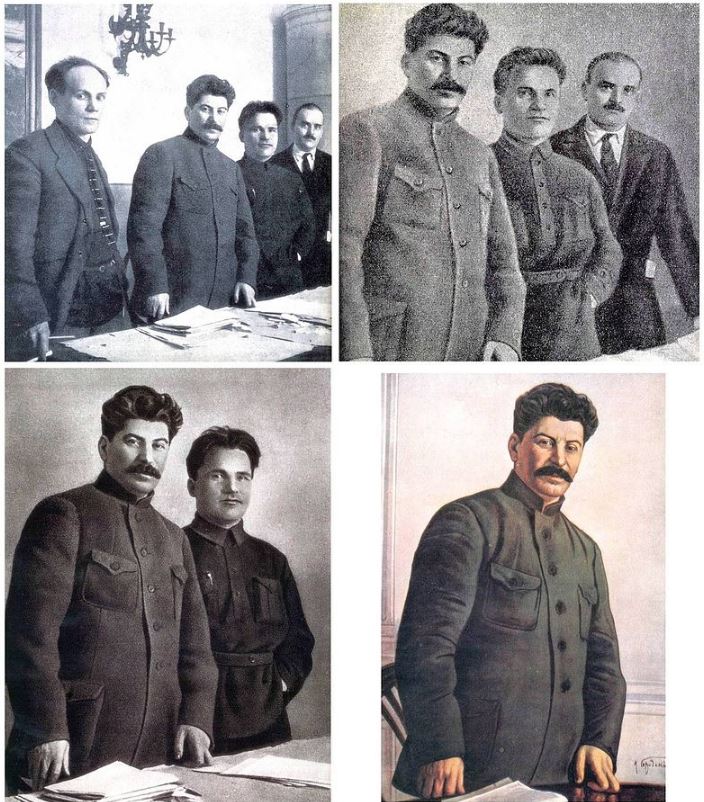 Father and son posed together for a photo in Nothern Ireland
Almost immediately after this photo was taken, a bomb was set off in the red car beside the boy on his dad's shoulders. The father and child survived miraculously, but the photographer and 28 others died, while around 220 were injured.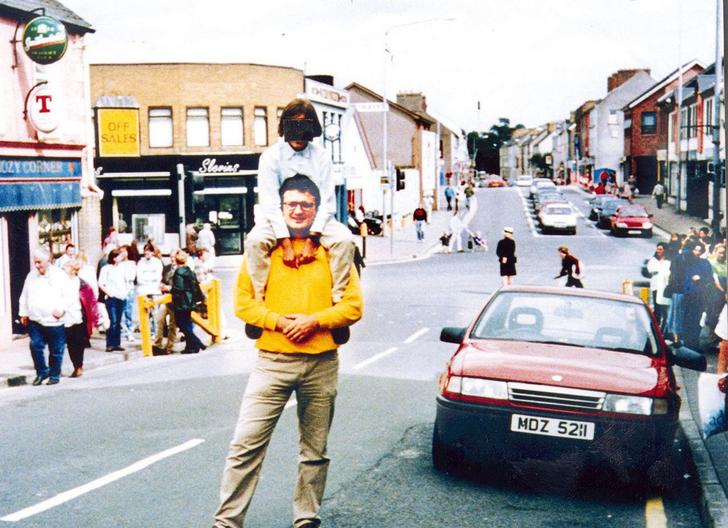 Father poses with daughter at her graduation
The father, Dennis Rader, also known as the BTK Killer, had killed 10 people over the span of about 25 years.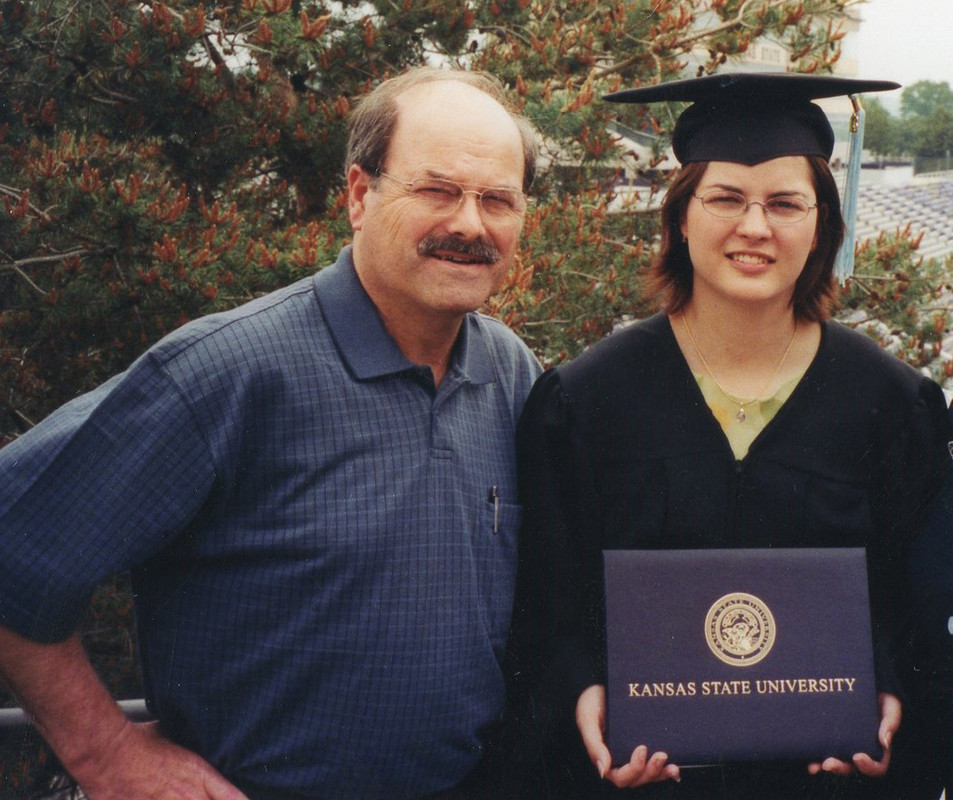 Tyler Hadley posing with a friend at his house party.
He had been bragging all week about how he was going to throw a party, which none of his friends believed because of how strict his parents are. So he killed them and threw a party while they lay upstairs dead.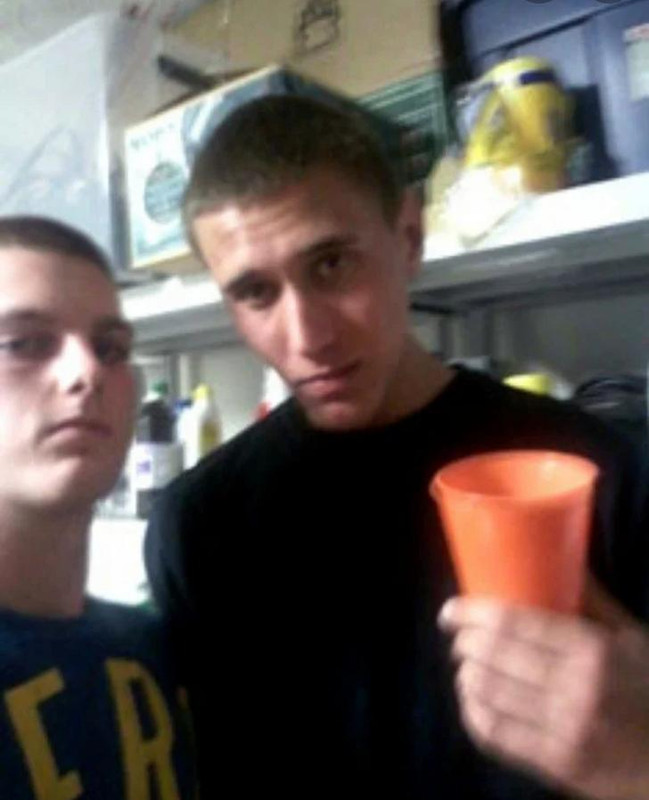 A couple pose for a picture in front of Niagra Falls.
The woman in red, Ayano Tokumasu, a Japanese exchange student shortly after the picture was taken loses her footing and gets swept away to her death.
In 1943 St. Louis politicians boarded a military glider for a test run
Mid-flight, the right wing of the glider broke off and the aircraft plummeted from 1,500 ft. All ten people on board died
Russian freerunner Pavel Kashin during a backflip off the edge of a 16-story building.
Kashin decided to stand on a ledge that was just three feet wide on a rooftop that was 16 floors above the ground. His friends, Vladimir Lapik and Sasha Bitkov, were filming the stunt. After doing the backflip, Kashin struggled with the landing, losing his footing and falling from the roof and to his death on the ground below.
Molly LaRue and Geoff Hood get their photo taken before hiking the Appalachian Trail
This was the last photo taken of the couple before they were murdered on Cove Mountain by a wanted drifter named Paul David Crews.
High School Class Photo
This is the class of 99′ from Columbine High School and in the far left corner Eric Harris, Dylan Klebold and their friends are pointing pretend guns at the camera.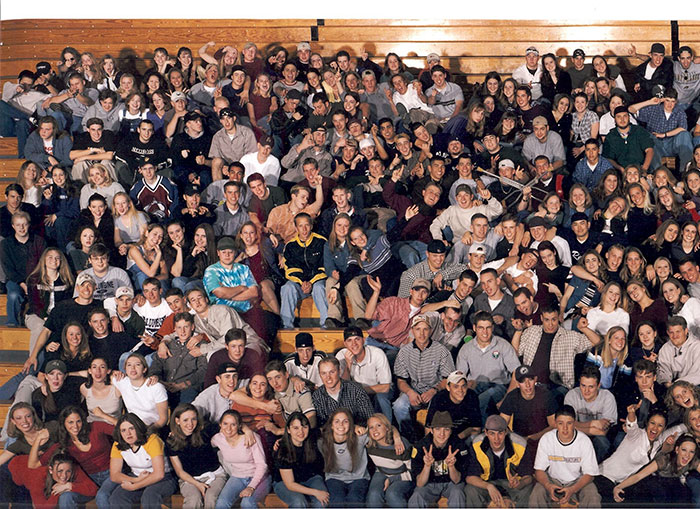 Surveillance photo of a mall in England
The toddler in this picture is James Bulger. He was abducted, tortured and murdered by two ten-year-old boys, Robert Thompson and Jon Venables. His mutilated body was found on a railway line two-and-a-half miles away in Walton, Liverpool, two days after his murder.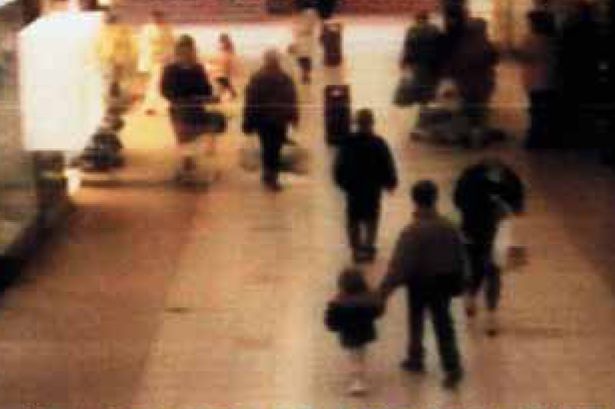 A girl in a veil at a party
This pictureof Elizabeth Smart (far left) taken while she being was held captive by her kidnapper (pictured far right).Smart was missing for 9 months. the picture was taken some time in the middle of that period, at a party the kidnapper crashed with Smart. She was made to wear the veil in order to keep from being recognized in public
Abby Williams hiking in Delphi, Indiana in February 2017 with her friend Libby German
They were both murdered shortly after the photo was taken. They still haven't identified the killer.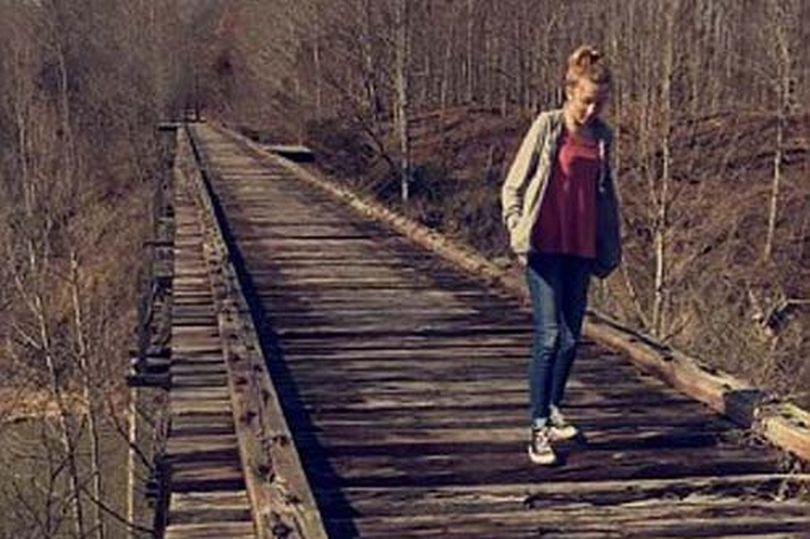 Here is the photographs that Libby took of the suspect