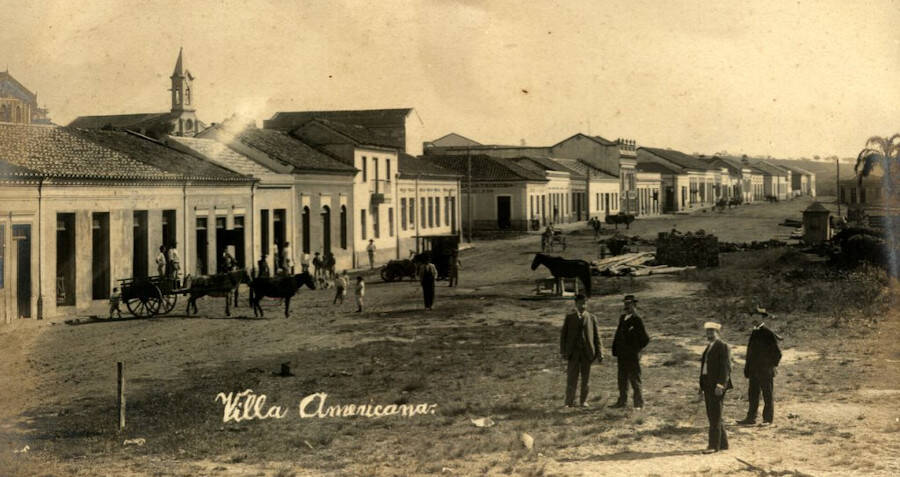 Meet the Confederados
Defeated in the Civil War, some Southerners refused to live in a land without slavery. They also hated the idea of being part of the Union, so they left the United States.
Where did they go? Some 10,000 – 20,000 packed up and headed further south to Brazil, where they would be known as the Confederados. Some returned during the reconstruction, but most stayed and built new lives in their new country.
Why Brazil?
There were a couple of factors at play. For one, slavery was still legal in Brazil. Secondly, cotton grew well there, and Brazil had a cotton industry that at the time was beginning to pick up steam.
Emperor Dom Pedro II offered tax incentives to American Southerners who had experience in the cotton industry. Many displaced Southerners, who had lost their land and most of their belongings in the war of the rebellion, were eager to make a new start and accepted the Emperor's invitation.
Permanent Changes to Brazil
According to Maria Helena Machado, a historian of slavery at the University of São Paulo, enough Americans made their way to her country to change her people's DNA in only a few decades.
The Confederados managed to slowly grow their new nation's slave trade. Slaves could be purchased at a fraction of what they would have cost in the United States.
Some of the transplants ran for local government. Colonel William Hutchinson Norris served as an imperial congressman for the state of São Paulo.
Failure
Despite the Brazilian government's financial incentives and the fact that slaves were less expensive, many Confederados failed to thrive at their new attempt at plantation life. Virtually no one spoke Portuguese, and the language barrier greatly hindered their attempts to purchase slaves.
Before they could get their plantations started, Brazil outlawed slavery in 1888, and the Confederados could not make their cotton fields profitable without free labor.
Left in a country where they could not speak the language and without profitable work, many decided that returning to the US wouldn't be so bad after all. Still, thousands remained behind and integrated themselves into Brazilian society.
Heritage
Generations grew up not knowing America firsthand but having a strong link to their Confederate heritage. Not far outside the town of Americana, Brazil, there is an annual festival of the Fraternidade Descendência Americana or Brotherhood of Confederate Descendants of Brazil.
Fried chicken and sweet tea are served. Women wear hoop skirts, and one can hear the familiar tune "Dixie" playing on the PA system.
This picture was taken in Brazil, not Georgia. The descendants of the failed Confederacy really love their southern cross down there. Most claim that it is just a symbol of their shared heritage and has no political meaning to them at all.