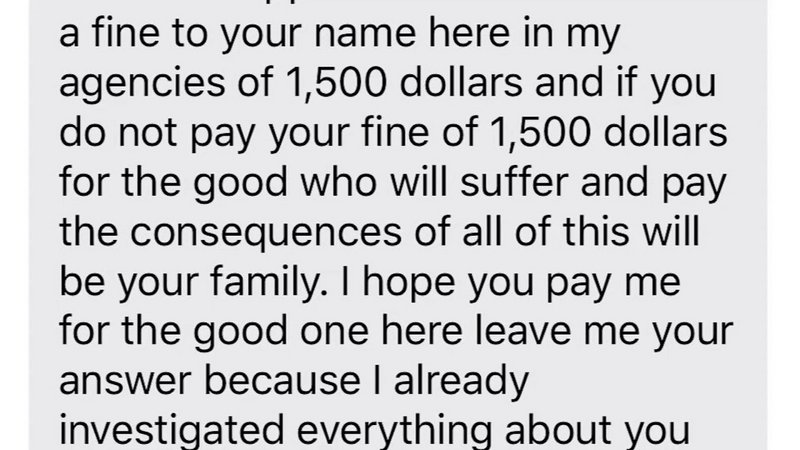 This afternoon I was contacted by a mysterious number saying they were with the Cartel and I needed to pay them money or they would kill me and my family.
They then sent me dozens of horrible, bloody, pictures of dead bodies. Not the movie kind. The Cartel kind.
After the barrage of pictures they then sent my parents address which included their names and the names of my sisters threatening to kill them unless I responded.
Please, please be aware this IS A SCAM and you are not in danger.
A quick google search shows a few others who were affected by the same message and authorities are aware and cautioning not to be intimidated into sending money to these people.
For anybody that went through OR IS CURRENTLY going through the same/similar experiences,
Dont reply.
If u did, just block the number and cease all form of communication with that number, OR ANY OTHER UNFAMILIAR NUMBERS.