In "The Return Of The King", During The Epic Scene Of The Rohirrim Charge Peter Jackson Requested That Only Extras Who Have Read The Novel And Could Recite The Scene, To Be Placed In The Front Lines As They Are Aware Of The Importance Of This Moment. It's How He Ended Up With This Epic Rider
"In 'Kill Bill: Vol. 2' Bill drives a De Tomaso Mangusta. Mangusta is Italian for Mongoose, an animal renowned for its ability to kill snakes. Meanwhile, Bill is the leader of the Deadly Viper Assassination Squad, codenamed 'Snake Charmer'"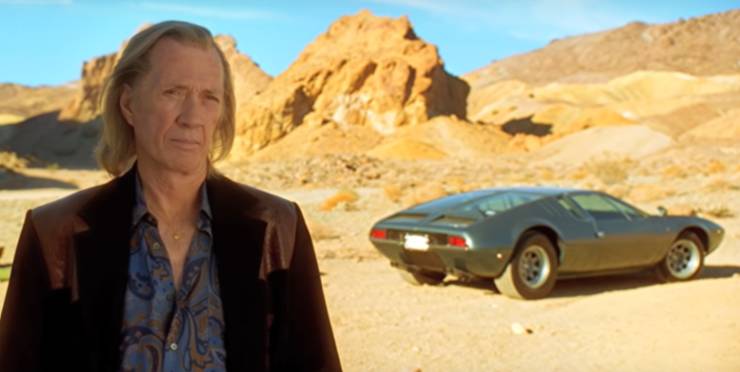 "In Batman Begins", Bruce Wayne wears a JLC Reverso, which is a watch that can flip over to hide it's face."
"In Sam Raimi's Spider-Man (2002), Willem Dafoe wears dental prosthetics for most of the movie as Norman Osborn, but his reflection as the Goblin persona retains Dafoe's natural, less perfect, teeth."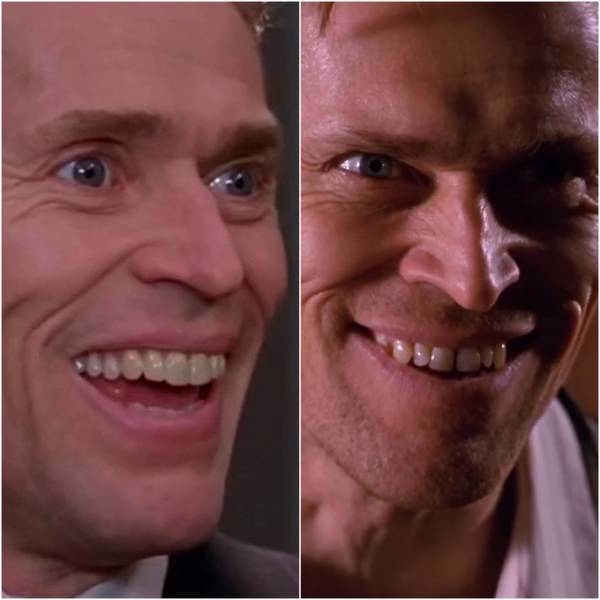 At the end of this biopic The Pursuit of Happiness (2006), Christopher Gardner, who is portrayed by Will Smith, walks past the real Christopher Gardner who the movie is based on.

In the scene where Neo comes up to the door, you can see the camera in the polished doorknob that appeared next to the coat and tie. The tie was positioned so that the viewers had the impression it was part of Morpheus' tie.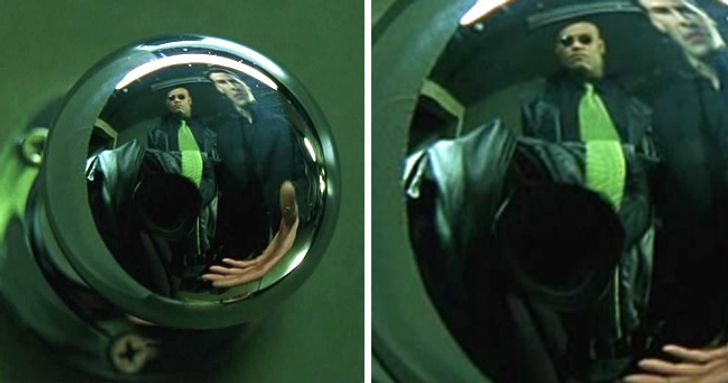 In Up, If you look closely, all the things that belong to Carl are rectangular and the ones that belong to Ellie are round-shaped.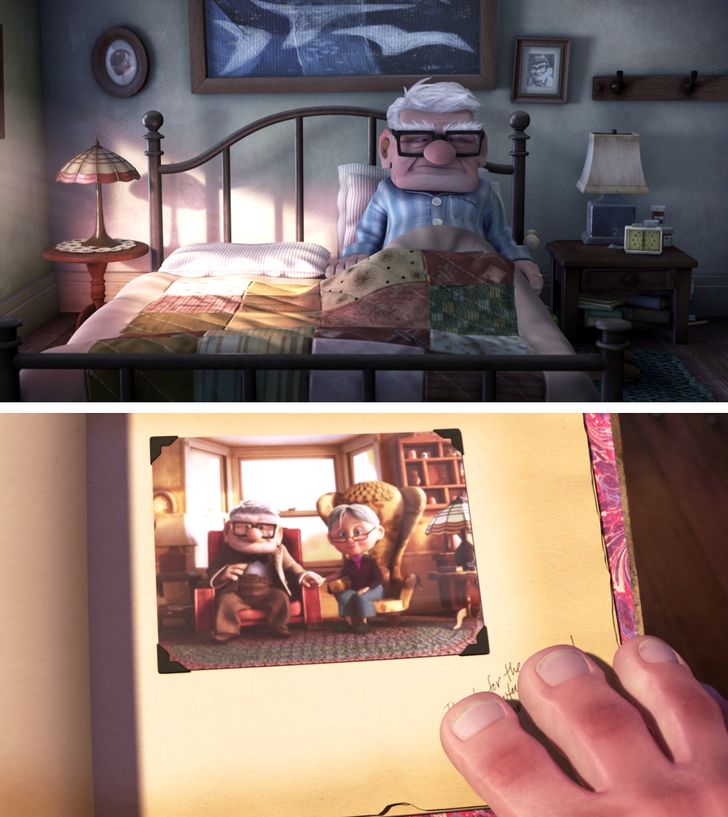 In Charlie and the Chocolate Factory, Willy Wonka only had enough seats for him and 8 guests in the boat. This means that all the previous disappearances of children were not accidents, they were perfectly choreographed by Willy Wonka.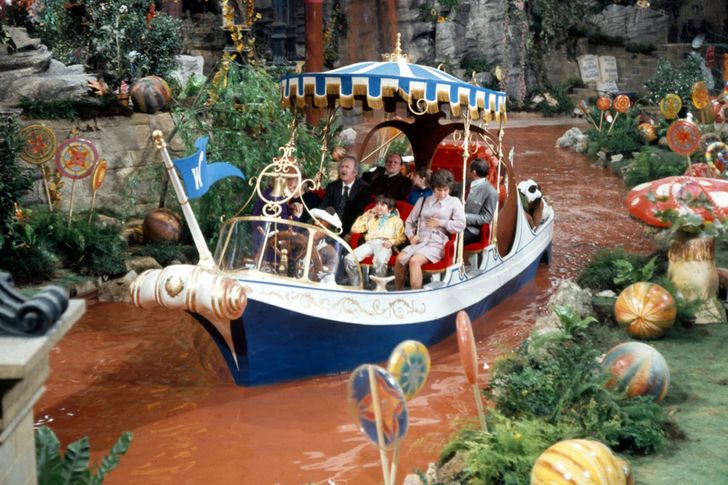 In the opening scene of WALL-E (2008) there are wind turbines and nuclear plants built on top of trash mounds to imply that mankind didn't convert to clean energy until it was too late
In Interstellar on the water planet, the soundtrack in the background has a prominent ticking noise. These ticks happen every 1.25 seconds. Each tick you hear is a whole day passing on Earth.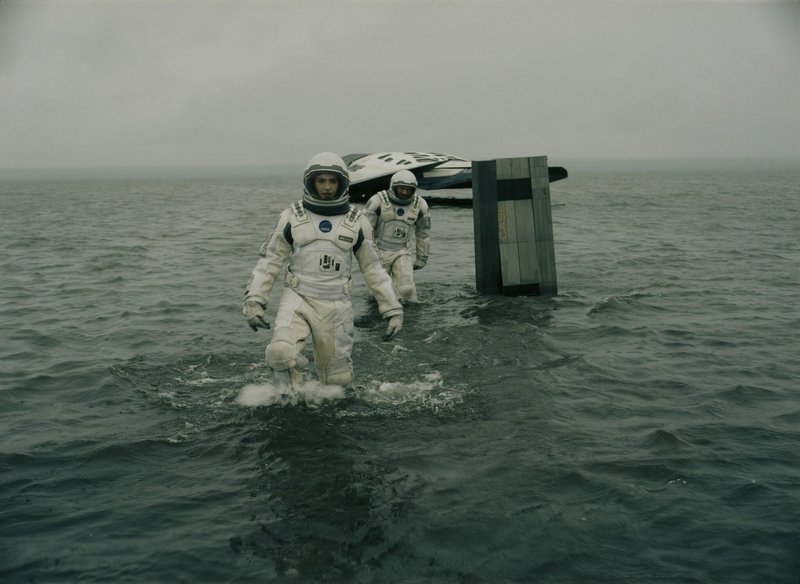 In Die Hard (1988), Alan Rickman's Petrified Expression While Falling Was Completely Genuine. The Stunt Team Instructed Him That They Would Drop Him On The Count Of 3 But Instead Dropped Him At 1
In Up (2009), Dug Is The Only Dog To Successfully Track Down The Tropical Bird Because He Is The Only Hunting Dog (Golden Retriever). All The Others Are Guard Dog Breeds
Titanic – 1997 The Couple Shown In Bed Together Having Accepted Their Fate Is Isador And Ida Straus. They Were The Co Owners Of Macy's. Ida Refused To Leave His Side When He Refused A Life Boat Spot B/C There Were Still Women And Children On Board. They Were Last Seen Walking Arm And Arm Together
In The Truman Show, We See Truman Taking High Dose Vitamin D At Breakfast Time. This Is To Counteract The Deficiency He Would Have Becouse There Is No Real Sunlight In The Constructed World He Inhabits
Pennywise Secretly Watched His Victims Throughout The Whole Film. Sometimes, He Appears In The Most Unexpected Places. Neither The Characters Nor The Viewers Notice This

In Inside Out, The Pizza Toppings Were Changed From Broccolis To Bell Peppers In Japan, Since Kids In Japan Don't Like Bell Peppers. Pixar Localised The Joke
Joker. Every Clock In This Film Is Set To 11:11. Fans Have Many Theories About This. One Of Them Says That The Clock Doesn't Move Because Everything Is Happening In Arthur's Head
Connecting Pulp Fiction And Kill Bill In One Conversation
Dennis Nedry From Jurassic Park Wearing Similar Outfits To Characters In The Goonies. Kathleen Kennedy Was The Producer On Both
In Aladdin: During "A Whole New World", While Flying Through Greece, Aladdin Throws An Apple At Jasmine. In Ancient Greece, Throwing An Apple At Someone Was A Way To Propose To Someone
For Red's Age 20 Mugshot In The Shawshank Redemption, They Photographed Morgan Freeman's Son, Alfonso
In Titanic, As The Ship Sinks This Woman Is Heard Telling Her Children About "Tír Na Nóg, The Land Of Eternal Youth And Beauty". In Irish Mythology, Tír Na Nóg Can Be Reached By Going Under Water Or Across The Sea