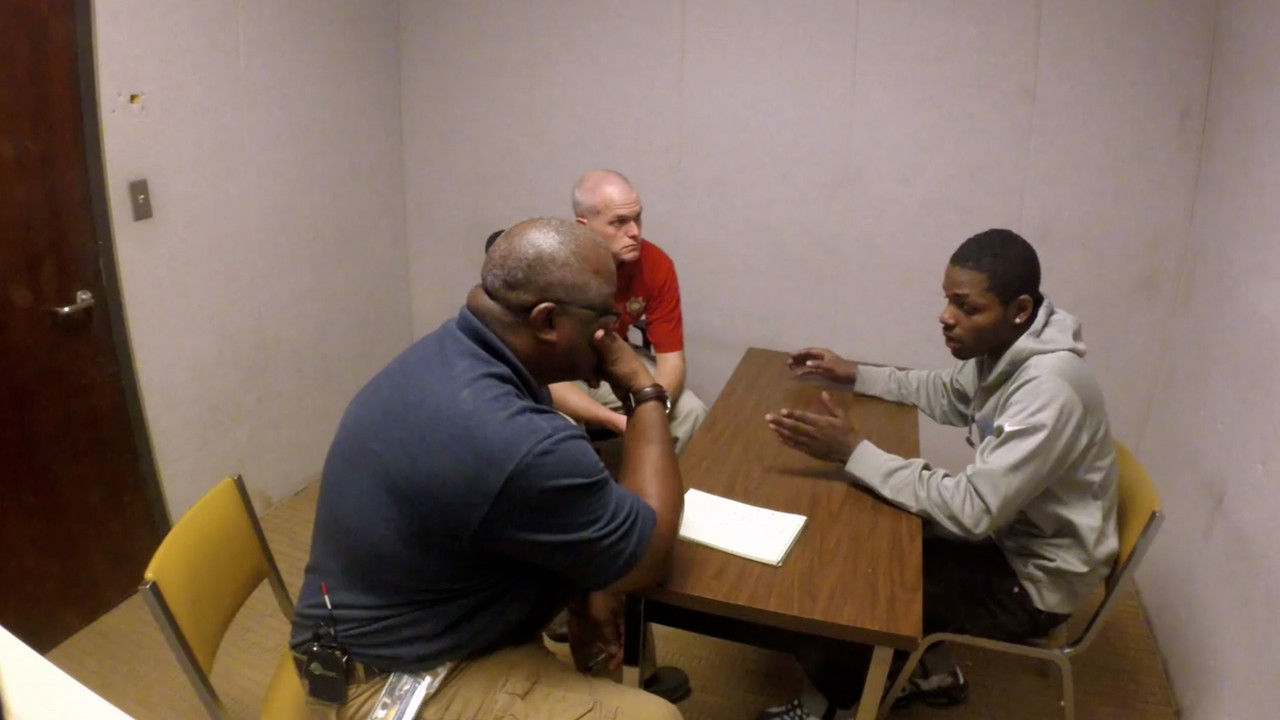 I worked in a Police Department for 4 years, first as an intern and then as the assistant to the Chief of Police. Many of my friends are detectives. I will try to provide you with information on it.
A detective is a lateral promotion of a police officer. It is the same rank, just a different function of the organization. Thus, you need to be a police/patrol officer first. The amount of time spent on patrol varies widely with departments, but I would say you should anticipate on spending at least 5 years as a patrol officer. During that time you will be provided multiple opportunities to increase your skill set and get training for a lateral promotion to a detective. To emphasize this point, there are Patrol Sergeants (a real promotion) and Detective Sergeants (a leader of detectives). I hope this makes sense.

Well on a regular basis you will spend your time analyzing multiple case loads (usually between 30-50 different cases) and compiling evidence for that case so your city can prosecute a crime. You will work with victims of crime to get testimonies, you will gather evidence at a crime scene, you will interview suspects, and you will be the point man for the entire life of the case. Your work week will vary wildly, and it is a reason many people have a hard time committing to it. You will likely work a regular week unless something major happens, and you will have at least one weekend a month where you are "on call". That means you are compensated, marginally, and you cannot drink or be otherwise engaged in something that would limit your ability to roll out immediately.
Again this depends wildly on your organization. I would say that it is definitely a position that allows for relative financial stability. You are compensated by the hour, and detectives often have a lot of overtime. You also get the on call pay. Furthermore, as a lateral position it will be based on your climbing the rank as an officer and you would maintain the same base hourly pay. Many of the detectives I worked with made around $80k-90k annually. You can decide if that is reasonable to live on.
Police/Detective work undoubtedly interferes with your social life. Your job is to basically interact with some of the worst possible situations you can imagine. You will meet people who either don't want you there or need you there because they are experiencing some of the worst situations they will in this life time. You will see regrettable and terrible things, but this is why a support cast and a social life is important. You don't want to go down that black hole alone. You must have support. You will also work odd and long hours and it may be difficult to maintain consistent friendships outside of work. But this is really true of so many professions. I would definitely say that the camaraderie in a police department is second to none. I have many friends that I meant during my time in the PD, and I am still friends with them even though I left. It's a very unique environment and a privilege to be a part of. It helps you bond. As one officer once said to me "Once your a part of our family you are a part of it for life."
I would say to skip Criminology as a bachelor degree. It's not wholly respected, and you don't really learn much that is useful for becoming a detective. Most contemporary Criminology degree programs focus on academic research, quantitative measurements, criminologic behavior, and some other items that are not really transferable. They are interesting, but not very practical. I would say focus on something you enjoy and can use for a career outside of law enforcement. To further this point I will add one more item
Do not pin your entire hopes/dreams on becoming a detective. Getting into municipal or county law enforcement is not an easy proposition. You will likely apply to many, many different agencies and it will take a while. Most municipal agencies in Arizona average about 100 applicants per open spot. This is also assuming you can pass a very rigorous recruitment process including a polygraph, psych and medical evaluation. After that, you will have to complete a 16 week academy which is fairly tough as well. It can be done, but I would hate to see you get a Criminology degree and not be able to get into law enforcement and basically be stuck with an utterly useless degree. Get an internship. Or volunteer. Get your foot into the door with the PD as early and quickly as possible, that way by the time you graduate from college you will be half way there.
Related Posts: