History
February 6, 2020 | No Comments » | Topics: History |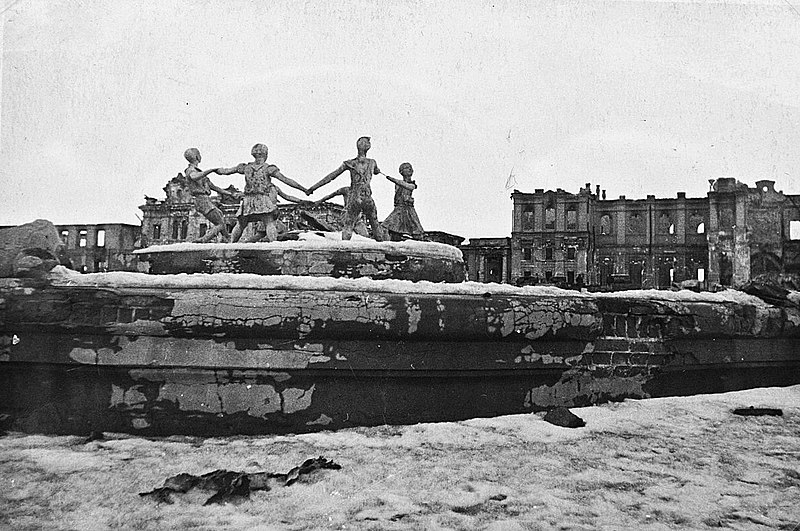 In July 1942, the Germans resumed their advance into the U.S.S.R. begun the previous summer, seeking to conquer Stalingrad, a vital transportation center located on the Volga River. Germans and Russians battled with dogged ferocity over every part of the city; 99 percent of Stalingrad was reduced to rubble. A Russian counteroffensive in November trapped the German Sixth Army. Realizing that the Sixth Army, exhausted and short of weapons, ammunition, food, and medical supplies, faced annihilation, German generals pleaded in vain with Hitler to permit withdrawal before the Russians closed the ring. On February2, 1943, the remnants of the Sixth Army surrendered. More than a million people-Russian civilians and soldiers, Germans and their Italian, Hungarian, and Romanian allies-perished in the epic struggle for Stalingrad. The Russian victory was a major turning point in the war.
February 6, 2020 | 3 Comments » | Topics: History |
August 6, 1945 – the sun rose into a clear blue sky over the city of Hiroshima, Japan promising a warm and pleasant day. Nothing in the day's dawning indicated that this day would be any different from its predecessors. But this day would be different, very different. This day would change the world. On this day a single bomb dropped by a single airplane destroyed the city, leading to the end of World War II and introducing mankind to the Atomic Age.

Dr. Michihiko Hachiya lived through that day and kept a diary of his experience. He served as Director of the Hiroshima Communications Hospital and lived near the hospital approximately a mile from the explosion's epicenter. His diary was published in English in 1955
January 15, 2020 | No Comments » | Topics: History |
The alternative to bombing Hiroshima and Nagasaki would have been Operation Downfall. Operation Downfall would be split into two parts: Operation Olympic and Operation Coronet.
Operation Olympic was scheduled for November 1st, 1945. It's goal was the invasion of the southern part of Kyushu, the southernmost of the four Japanese main islands. It was to involve forty-two aircraft carriers, twenty-four battleships and over four-hundred cruisers, destroyers and destroyer escorts.
November 25, 2019 | No Comments » | Topics: History |
Only the second confirmed photograph of notorious outlaw Billy the Kid (second in on left side) playing cards with his pals, 1877
November 12, 2019 | No Comments » | Topics: History |
Bagpipers were usually the first ones out of the trenches when it was time to fight; playing as they lead the soldiers into each battle 1910s
August 29, 2019 | No Comments » | Topics: History |
408. One of the 20,000 faces of S21. Tagged, photographed and documented at the prison they were never seen again, likely tortured, forced to sign false confessions and then executed by the Khmer Rouge for the crime of "being educated" Cambodia, 1976-1979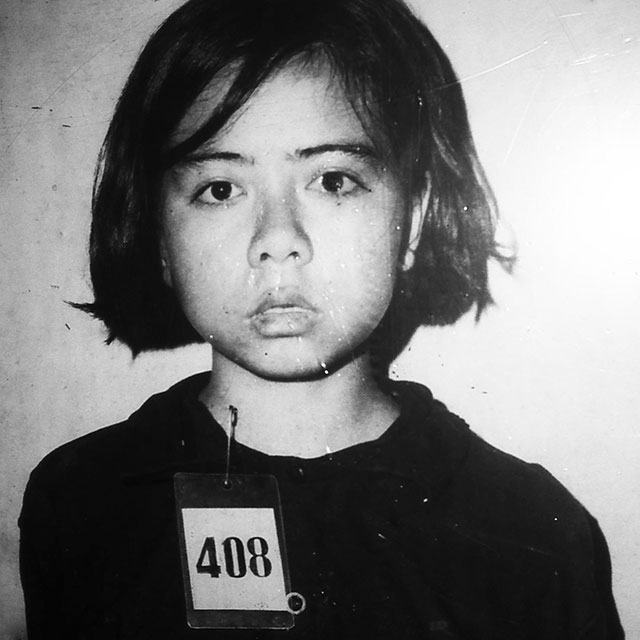 August 1, 2019 | No Comments » | Topics: History |
Stalin in the Kremlin after a meeting about the Nazi invasion of the Soviet Union at the start of Operation Barbarossa. The photographer secretly defied orders to destroy it as it was deemed not to show Stalin in a positive light – June 22nd 1941
When the invasion happened, Stalin ran to his rural cottage and had a nervous breakdown for 3 days, being unavailable to Russian command looking for guidance/orders, and drinking himself to death. Beria and other top communists went to meet him and got him out of the cottage. He was also afraid of being deposed/assassinated at this point.
July 24, 2019 | No Comments » | Topics: History |
Kamikaze translates as "divine wind" and was the Japanese practice during World War II of sending young men in planes loaded with explosives on suicide missions. The vast majority of kamikaze pilots were under the age of 25, conscripted into the army sometimes against their will. The letters, poems, and diary entries of kamikaze pilots and other special attack force members constitute an important primary source of the feelings and opinions of these men prior to their suicide attacks. Here is a collection of letters from kamikaze pilots written just before they flew their final missions.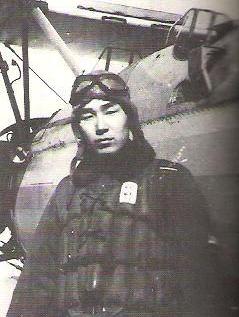 On January 6, 1945, Lieutenant Junior Grade Tadasu Fukino piloted a Suisei dive bomber (Allied code name of Judy) that crashed into the heavy cruiser Louisville (CA-28) in Lingayen Gulf off the coast of Luzon Island in the Philippines. The suicide attack killed 36 men and wounded 56 others.
Tadasu Fukino wrote the following last letter to his mother after he had arrived in the Philippines and before his final mission:
June 6, 2019 | No Comments » | Topics: History |
May 14, 2019 | No Comments » | Topics: Interesting, History |
Pinkerton Detective With Lead Gloves circa 1875
This huge, almost seven foot fall Pinkerton detective dwarfs the table he is standing next to. However, it is not his physical size that makes him a deadly adversary, but the lead gloves covering his hands. They are a variation of the "blackjack." A seemingly light tap usually surprises the unfortunate victim with broken bones or the loss of consciousness, without hurting the wearer's hands.