Tthe youngest soldier in WW1 was Momčilo Gavrić who joined the Serbian army as an 8 year old when his parents, grandmother, 3 sisters and 4 brothers were killed by Austro-Hungarian soldiers. He was later promoted to Corporal and again later to Lance Sergeant when he was 10 years old
In August 1914, the Austro-Hungarian soldiers killed his mother, father, sisters, brothers and grandmother and left his house on fire. Luckily for Momčilo, at the time of the massacre, he was away from home with his uncle.
When he returned home, he saw his family massacred and went to Gučevo to seek for the Serbian army. He found the Sixth artillery regiment of Drina Division, under the command of Major Stevan Tucović. Momčilo told his story to the soldiers and he was accepted to the regiment with Miloš Mišović appointed as his caretaker.
According to one story, Momčilo the same evening took revenge by showing his unit the location of the Austro-Hungarian soldiers and participated in the bombardment. Аfter the Battle of Cer, he was promoted to the rank of Corporal and given a military uniform.
After the First World War, Momčilo was sent to England, where he finished his education at the Henry Wreight School in Faversham, Kent.
He returned to Serbia in 1921 and in Trbušnica, he was reunited with his three brothers who had survived the murders in 1914.
Momčilo Gavrić died in Belgrade in 1993.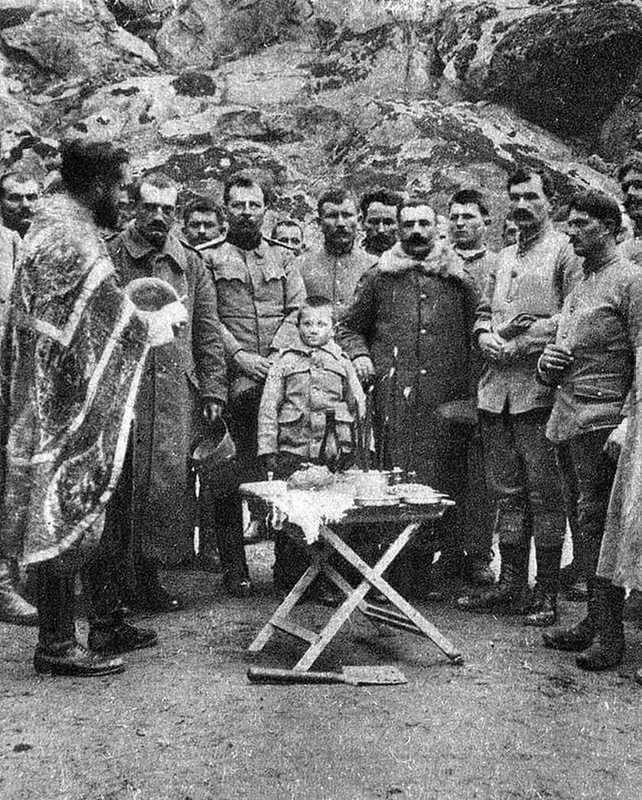 [Read more…] about Fascinating Photos Collected From History