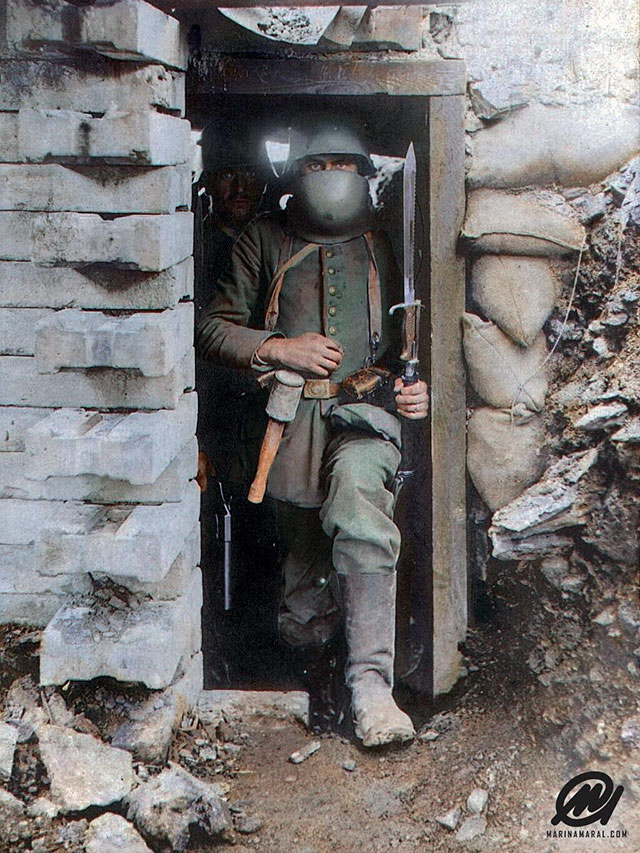 World War 1 Trench Raider
Trench raiding was a feature of trench warfare which developed during World War I. It was the practice of making small scale night-time surprise attacks on enemy positions.
Typically, raids were carried out by small teams of men who would black up their faces with burnt cork before crossing the barbed wire and other debris of no man's land to infiltrate enemy trench systems. The distance between friendly and enemy front lines varied, but was generally several hundred metres. Any attempt to raid a trench during daylight hours would have been pointless because it would have been quickly spotted: enemy machine gunners and snipers had a clear view of no man's land and could easily shoot anyone who showed their head above the trench parapet.