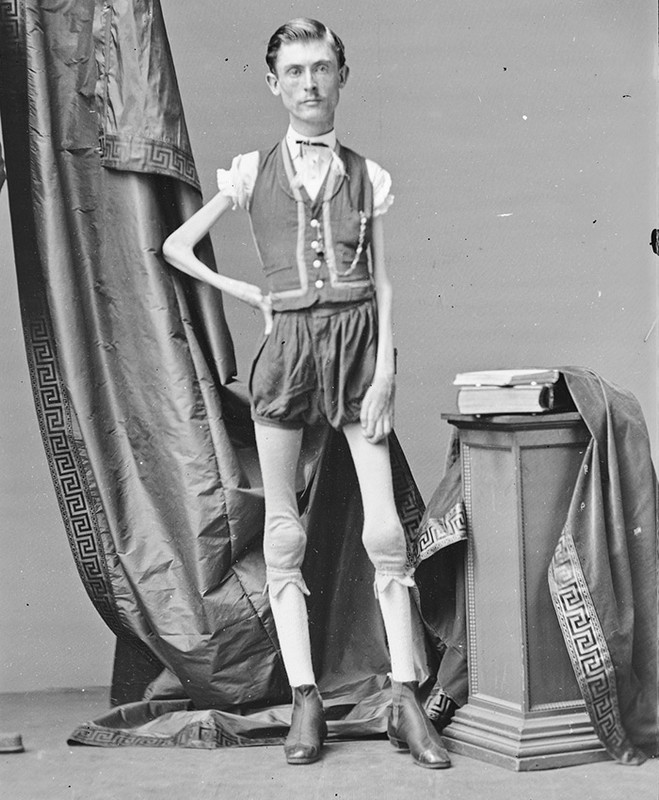 Isaac W. Sprague was an entertainer and sideshow performer, billed as the living human skeleton
At age 12, after developing normally as a child, Isaac Sprague of Massachusetts began irreversibly losing weight for reasons that remain unclear to this day. Though he was otherwise healthy and maintained a normal appetite, his weight dropped until he was skeletal — and it never rebounded.
As an adult measuring 5'6″, he weighed just 43 pounds. Though this didn't prevent him from marrying and having three healthy children, it did limit his career prospects.
For almost all of his life, he worked as a sideshow attraction for P.T. Barnum and was billed as the "Living Human Skeleton." However, his popularity eventually waned and he died alone and in poverty at age 45 in 1887.
(story)