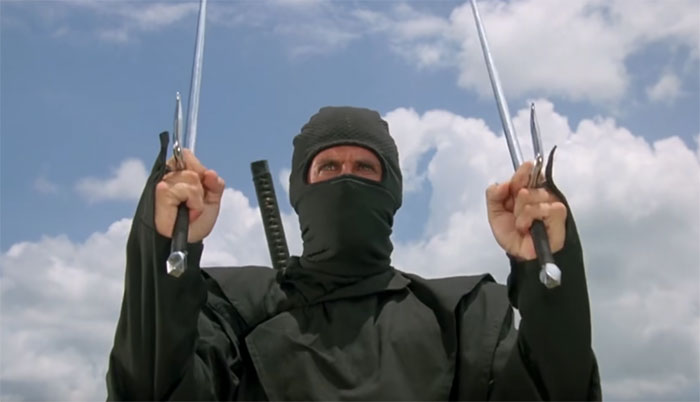 Michael Dudikoff is an American actor, best known as the star of the B-movie series American Ninja.
In his early career, he started out as a comedic sidekick, but then in 1985, he took over the role of Private Joe Armstrong in the film, American Ninja, when famed martial artist Chuck Norris dropped out of the movie.
He parlayed the success of that film franchise into a number of roles as an action hero in martial arts and military B-movies.
He has been working consistently since the mid-1980s and continues to make movies today.
Background Info/Early Career:
Michael Joseph Stephen Dudikoff Jr. was born on Oct. 8, 1954 in New York City. He was the fourth of five children born to Michael and Rita Dudikoff. After Michael was born, the family moved to California, settling in Redondo Beach. When he was a child, Michael was diagnosed with dyslexia.
Michael went on to graduate from West High School in Torrance, CA and enrolled at Harbor College studying child psychology. While working his way through college as a waiter, Michael was approached about doing some modeling work on the side. At first, he turned it down, but his mother encouraged him to give it a try.
He started out doing runway shows at local malls and eventually, as those shows got bigger, Michael was able to retain an agent for modeling. He started doing print ads for clients like Calvin Klein. By the late 70s, Michael was traveling all over the world as a model.
With modeling under his belt, Michael made the jump to acting. He started out in commercials. His most famous tv ad was for Coppertone sunscreen. He also did ads for Pepsi and Stridex.
In 1978, Michael made the transition from commercials to television acting. He started out with a small role on the hit show Dallas. The following year, he landed the role of Joannie's boyfriend on Happy Days. Although they were only minor roles, Micahel Dudikoff was on his way to becoming a star.
Acting Career
In the early 80s, Michael landed some minor roles, including in the sci-fi cult classic Tron. His first major role came in 1982 when he landed a starring role in the sitcom, Star of the Family.
The show starred Brian Dennehy and Katherine Saltzberg. Michael played Dennehy's son, who was good-looking, but not that bright. Unfortunately, the show only lasted one season.
Michael was able to parlay that success into a series of small roles as the comedic sidekick. He even starred alongside Tom Hanks in the 1984 film, Bachelor Party.
American Ninja
Shortly after the success of Bachelor Party, a piece of good luck fell upon Michael. The Cannon Group, a small independent film company, was producing a movie with Chuck Norris. The movie was written and ready for production, when Norris dropped out of the film.
The company now needed a lead for their martial arts film. Cannon held open auditions and more than 400 actors showed up for the role. Eventually, the producers and director Sam Firstenberg decided to give the role to Dudikoff. The only issue was that Michael did not know any form of martial arts.
He trained relentlessly with karate champion and fight choreographer Mike Stone. In the movie Michael played the part of Private Joe Armstrong. Armstrong was arrested and forced into the army rather than prison and is stationed in the Philippines where he saves the daughter of his commander from a group of mercenary ninjas.
Joe is then accused of a crime he did not commit and must prove his innocence. Together with his mentor Shinyuki, they must take down the leader of the rogue ninjas and the corruption within the US military.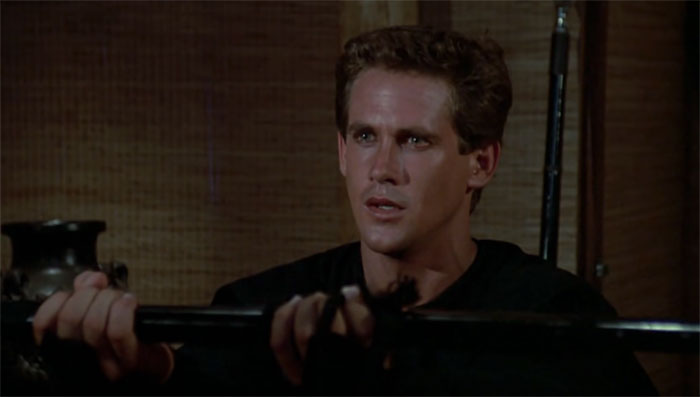 All of the hard work paid off and the movie was a success making more than $10 million in the domestic market and also did well overseas.
The success of American Ninja would make Michael a star for the Cannon Group. He would continue to star in movies for them for the next 20 years.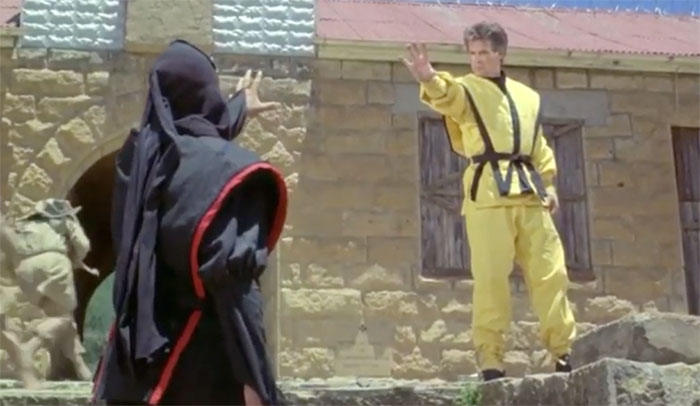 Coming off of American Ninja, Michael would star in the TV miniseries North & South Book 2: Love and War. He followed that up with a series of movies for the Cannon Group, including Avenging Force, American Ninja 2: The Confrontation, Platoon Leader, River of Death, and American Ninja 4: The Annihilation.
Because he was acting in mostly action and martial arts films, Michael began to study a number of forms of martial arts in order to help stay in shape for filming. He was trained in karate, Aikido, judo, and Brazilian Jiu-Jitsu. He says that he does not lift weights to stay in shape, but instead swims and dances to maintain his physique.
In the mid-90s, Michael starred in the short-lived syndicated television show Cobra. He also continued to act in B-action movies, starring in more than 18 films in the decade.
What's he Michael Dudikoff doing now?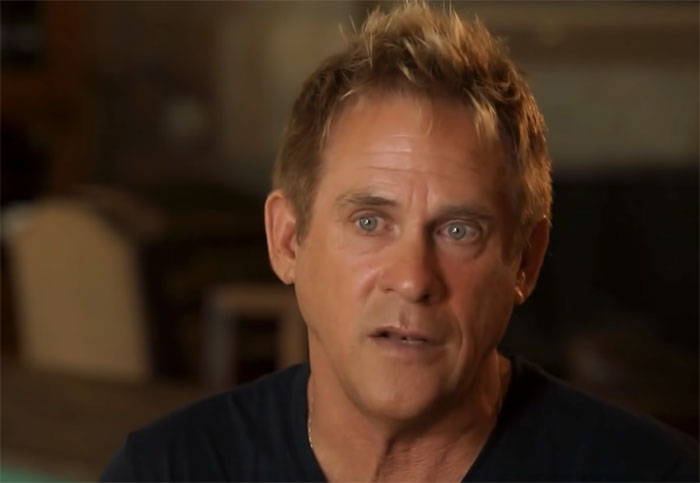 Michael is still acting, but not nearly as much as he did when he was younger. He recently completed a horror movie called Landfill, starring Linda Blair.
Prior to that, he starred in a western called Trail Blazers, written and directed by Antonio Sabato Jr.
He has also branched out into home design. So far, Michael has designed five houses.
He is especially fond of creating Ranch style homes. His latest home is called "Dudarosa". He has also taken up bronze sculpting.
Personal Life
On Sept. 18, 2004 he married his wife, Belle. They have three children together and are living in Rolling Hills Estates, California. You can keep up with Michael Dudikoff on his Instagram, where he posts regularly.