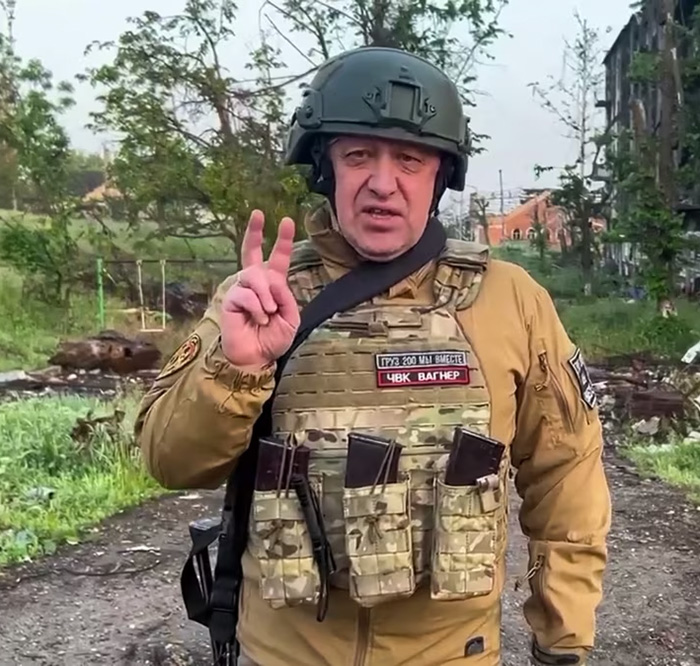 Yevgeny Prigozhin, a 62-year-old Russian businessman and owner of the Wagner Group.
Prigozhin is a Russian businessman and oligarch who is often referred to as "Putin's chef" due to his close ties with Russian President Vladimir Putin. He was born on June 1, 1961, in Leningrad, now known as St. Petersburg, Russia.
Prigozhin's early life was marked by hardship and he grew up in the tougher neighborhoods of St. Petersburg. His career began in the culinary industry, where he established himself as a successful restaurateur. His restaurant, New Island, became a favorite spot for Putin to host foreign dignitaries, which led to Prigozhin's close relationship with the Russian leader.
In the 1990s, Prigozhin started winning lucrative catering contracts with the Kremlin, which significantly increased his wealth and influence. His company, Concord Management and Consulting, has provided catering services to the Kremlin, as well as to the Russian military.
Prigozhin's involvement in political and military affairs became more pronounced following the 2014 Russian-backed separatist movement in the Donbas in eastern Ukraine. He founded the Wagner Group, a private military company, which has been involved in various conflicts supporting Russian interests, including in Ukraine, Syria, Libya, and the Central African Republic. The Wagner Group has been linked to numerous human rights abuses and has developed a reputation for its brutal and often lawless tactics.
In recent years, Prigozhin has become a controversial figure due to his involvement in the Russian military and his apparent insurrection against the Kremlin. Despite his close ties with Putin, he has become an outspoken critic of Russia's military leaders and has led his private military group in actions that Putin has labeled as "treason."