WTF
January 21, 2019 | No Comments » | Topics: Story, WTF |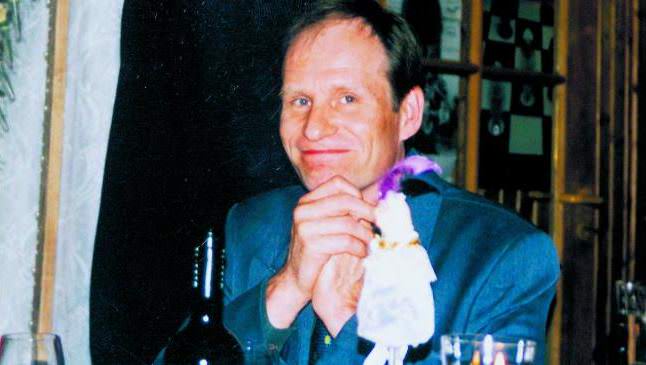 Armin Meiwes, a computer technician living in the German town of Rotenburg, was born December 1, 1961. He was described by neighbors as being "very childlike", friendly, and a sensitive person. Little did Meiwes' neighbors know that their local friendly handyman had some very dark secrets of his own. Armin Meiwes had a taste for human flesh, and his trial went down as one of the most extraordinary trials in German history.
Meiwes's childhood was far from normal. He lived alone with his mother until she died. His mother kept a close eye on Meiwes accompanying him on dates and even on Army training excursions. Meiwes described his childhood as "lonely" and he longed for a brother as a companion.
Meiwes began posting advertisements on The Cannibal Café website in 2001. The Cannibal Café website (now offline) contained forums where visitors could post their fantasies about cannibalism and being eaten. Meiwes used the screen name "Franky", a fantasy friend he had invented during his lonely childhood. His message was simple. "Looking for well-built 20 to 30 year old to be slaughtered and then consumed." Several people responded to his posts, some for play, some serious.
January 17, 2019 | No Comments » | Topics: WTF |
January 17, 2019 | No Comments » | Topics: WTF |
January 2, 2019 | No Comments » | Topics: Story, WTF |
The disturbing picture above is not a still shot from a horror movie, but rather is a hospital-room photo of Blanche Monnier, a French girl who was kept captive for 25 years in a padlocked, shuttered room where she was forced to live amidst pests, rats, human excrement, and filth.  Her discovery occurred on May 23, 1901 after the Paris Attorney General received an anonymous letter indicating a woman was being held captive in a home located on "21 rue de la Visitation" street in a wealthy neighborhood of Poiters, France.
The anonymous letter read in part:
"Monsieur Attorney General: I have the honor to inform you of an exceptionally serious occurrence. I speak of a spinster who is locked up in Madame Monnier's house, half starved, and living on a putrid litter for the past twenty-five years – in a word, in her own filth."
December 27, 2018 | No Comments » | Topics: WTF |
December 13, 2018 | No Comments » | Topics: WTF |
December 6, 2018 | No Comments » | Topics: WTF |
November 27, 2018 | No Comments » | Topics: WTF |
My (28m) wife (26f) and I have admittedly had very vanilla sex throughout our 3 year marriage. We had our first kid a year ago and it seriously slowed down our sex life. However, a little under a month ago she approached me about "trying new things". She has been hanging out with a group of moms in our neighborhood and one of them told her that she and her husband tried pegging and it completely transformed their marriage. My wife told me that she wanted to try pegging as well to "spice things up". At first I thought it was a joke, but soon realized she actually wanted to peg me. I had never done assplay before and had always lived by the philosophy that the anus is solely an exit, but my wife made it clear that this was important to her so after a few days I obliged.
That next weekend, she pegged me and everything was surprisingly enjoyable. Additionally, the week following the pegging was one of the best weeks we've had together since the birth of our child. We were back to our old sex life, doing things like having sex before work and even waking each other up with head. However, that next weekend she told me she wanted to peg me again. I was slightly confused as to why this last week of sex wasn't cutting it for her, but I agreed.
November 20, 2018 | No Comments » | Topics: WTF |
Florida Man Arrested For Practicing Karate By Kicking Swans In The Head (article)
A Florida man interested in karate is alleged to have found an elusive and illegal target for his kicks: bird faces. Last week, the Orlando Sentinel reported that Rocco Joseph Mantella was arrested for "practicing karate" by kicking swans in the head at a park in downtown Orlando, and further details of his arrest—are wild as shit.
According to an Orange County (Fla.) arrest affidavit, Mantella was spotted by a few witnesses around 9:30 a.m. on Thursday, April 26, kicking a bunch of animals. Someone saw him kick one swan in the head and another in the butt while "practicing karate." His kicks were enough to knock one swan down, and a witness said he was kicking "as hard as possible." Mantella also apparently targeted a small duck enjoying a morning nap. When one witness saw what he was doing, he apparently began to laugh at her.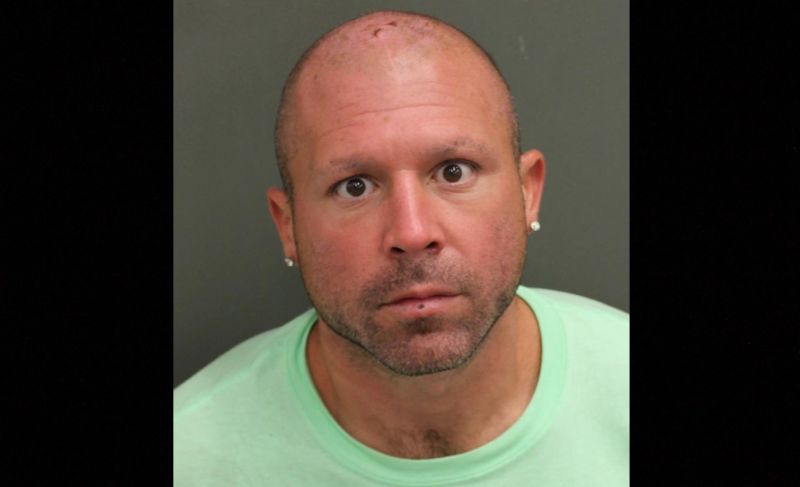 November 15, 2018 | No Comments » | Topics: WTF |