TRUTH
January 15, 2019 | No Comments » | Topics: TRUTH |
A Ku Klux Klan member dangles a hangman's noose from a car as a warning to blacks to stay away from polling places in the municipal primary in Miami on May 3, 1939. Despite the threats, 616 black men and women voted
January 9, 2019 | No Comments » | Topics: TRUTH |
The alarm goes off at 6:15 a.m., but I've already been half awake, tossing and turning for the last couple of hours. I slither out of bed, turn on the shower and stand in the mirror in my usual morning daze.
I don't look into the mirror, why bother? My soul is gone, and I can't stand the person looking back at me. Before brushing my teeth, I open the drawer and without hesitation, quick as I can, I grab a couple of pills. In one motion I swallow the "relief" and guzzle some water. I take a peak at the bottle. Oh no. I just had 120 last week, now I'm down to 20 or so. My heart begins pounding, my mind begins to race, and my entire body begins to sweat. Of course, I've been sweating for several hours because while I slept my withdrawals have begun. As I step into the shower I begin to wonder, where will I get more this time? Here we go again.
I brace myself for the pain. I slowly get into the water and each drop is like a bullet at close range hitting my skin. Do I wash my hair? I know that is going to hurt even worse. I know this comes from the pain pills. What I will later learn is the pain comes from the lack of endorphins my body has stopped making. My achy body is an open canvas of raw nerves. I hurry through the shower, hoping the pills will kick in. As I dry off, I find myself fishing for more pills. I know I shouldn't. I'm running low fast. But, as always, I can't stop myself. This time, I grab two Norco (a pain pill) and one Soma (a muscle relaxer). I have to go to work soon so I don't want to be too high. Oh, what the heck, one more muscle relaxer won't hurt.
January 7, 2019 | No Comments » | Topics: Story, TRUTH |
Chris Watts was sentenced to life in prison in November after he pleaded guilty to killing his pregnant wife and two daughters.
Now, the 33-year-old convicted murderer from Colorado is receiving love letters and fan mail as he begins his new life behind bars
Prosecutors are releasing dozens of letters sent to the murderer.
"In my heart, you are a great guy," wrote a woman named Candace.
"I'm hoping to brighten your days," wrote another woman. Someone even sent a picture of herself in a bikini.
Candace, a 39-year-old mother of two, wrote multiple times; her second letter ended with #TEAMCHRIS #LOVEHIM and a doodled heart. "I've been watching your interview and I just became attracted to you (don't ask me why)," she said in one missive, adding that if he wrote back she would "be the happiest girl alive."
January 2, 2019 | No Comments » | Topics: TRUTH |
Elderly Florida man kills wife, himself after saying he could not care for her, cops say
An 82-year-old Polk County man shot and killed his elderly wife before turning the gun on himself after telling family members he could no longer care for her medical needs, according to the Sheriff's Office.
Polk County deputies responded to a home on Highway 559 in Polk City Saturday night, spokesman Brian Bruchey said. They found the bodies of Henry Stanekci and his wife, Nancy Stanecki, 79.
Deputies say Henry Stanecki called his brother shortly before 10 p.m. and told him he had just shot his wife. The brother said Stanecki was worried about his wife's failing health and was unable to care for her due to his own health issues.
Deputies say Henry Stanecki was found with two gunshot wounds. The couple had been married for 28 years, authorities said.
December 18, 2018 | No Comments » | Topics: TRUTH |
December 17, 2018 | No Comments » | Topics: TRUTH |
1. My wife and I abstained from sex before marriage for religious reasons. On our honeymoon, it took about thirty minutes for me to convince her to undress. She was very nervous, but that was ok, she's always been a shy person and I knew we would have to take it slow.
After some petting, I decided to try to do basic missionary position. When I climbed on top of her, she recoiled and started crawling away. I was kind of hurt by this, but again, shes shy, so after some more petting and kissing I tried again. As soon as the tip of my penis touched the outside of her vagina, she recoiled. I tried this a few more times before I was so hurt I couldn't keep my erection. She apologized, we chalked it up to nerves, and decided to try again on the second night of the honeymoon.
The second night went the same as the first. On the third night, I had an idea- I knew she wouldn't like it, but I wanted to get this thing consummated. I had her lie down on the bed with her feet touching the floor. She was sort of whimpering the whole time, but she wanted to get over this barrier too so she went along with it. My penis got in about halfway before her muscles constricted and the vaginal opening completely closed. She started screaming in pain. I couldn't get back in, and I couldn't keep an erection anyway because I felt like I was raping the girl I loved.
December 11, 2018 | No Comments » | Topics: TRUTH |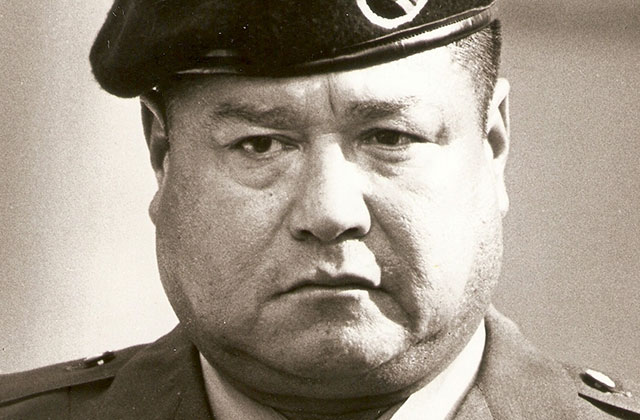 Roy Benavidez was born in 1935 near Cuero, Texas, to impoverished sharecroppers of Mexican and Yaqui Indian ancestry. Both parents died of tuberculosis before his eighth birthday. He and his younger brother, Roger, along with eight cousins, were raised by their grandfather, an aunt and uncle, in El Campo.
As a young man growing up in humble surroundings, Benavidez shined shoes at the local bus station, labored on farms in Texas and Colorado, and worked in a tire shop. Regularly insulted as "a dumb Mexican," he dropped out of school in the seventh grade.
Benavidez enlisted in the Texas Army National Guard in 1952 before entering the regular Army in 1955. Hilaria "Lala" Coy became his wife in 1959, the same year he completed airborne training and joined the 82nd Airborne Division. Benavidez stepped on a land mine while serving his first tour in Vietnam as an advisor in 1965 and was evacuated to the United States. The doctors at Brooke Army Medical Center claimed he would never walk again,so they prepared to discharge him from the military. But how was a crippled minority, who was also a high-school dropout, going to support himself and his wife?
So Benavidez did the only thing he could. At night, when the doctors and nurses left, he tried to wiggle his toes till he felt them again. Then he would use his elbows and chin to crawl toward the wall next to his bed. Then he'd try to get off the bed by himself.
In July 1966, the man whom the medical experts said couldn't possibly walk again did just that.
December 4, 2018 | No Comments » | Topics: TRUTH |
(photo: @greystorm)
1. I'm a sex worker. Met the wrong kind of client. He raped me and beat the fuck out of me while telling me about the different places he was considering dumping my body. I was more resigned than I expected. For one I just wanted the pain to stop and I also thought how I'd just be another dead black hooker and no one would notice and it was as good an end to a shitty life as any.
Then he let me go. I'm glad not to have died by someone else's hand, it is terrifying and lonely and thinking about it makes me want to puke, but it didn't like, renew my love of life or anything. Sometimes I wish he'd just finished the job and be done with it. I know, I'm very ungrateful.
December 4, 2018 | No Comments » | Topics: TRUTH |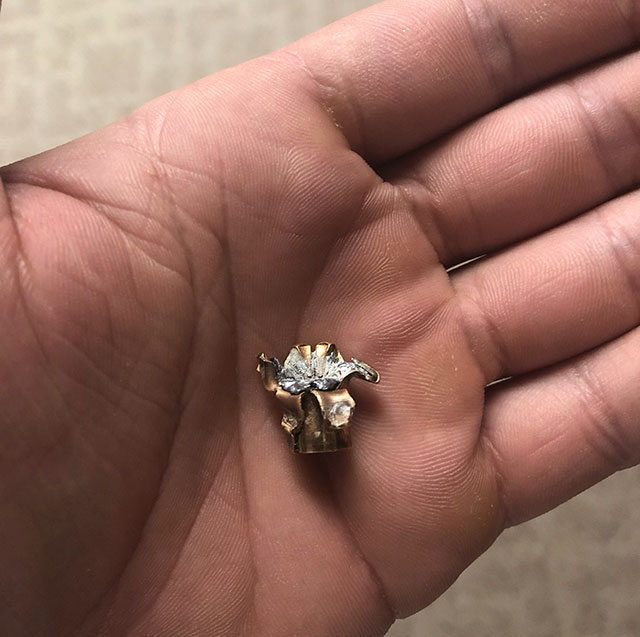 December 4, 2018 | No Comments » | Topics: TRUTH |
I'm turning 90 and I'm truly and earnestly terrified to die.
I'm not ready. I don't want to die. I feel like I'm the only person my age that wants to live. I have my health, my independence and am in great shape. All my elderly friends are all prepared to die. They say once you hit 90 it's anyday….anyday. I like seeing my great grand-kids, I like drinking, I like being retired and doing whatever I fucking want. I want to spend the next decade living life to the fullest. I've only just retired recently after working myself to death for 89 years.
I think about it constant. Every ache, ever pain I feel is this going to kill me? I fear everyday I'll die in a Hospital in a vegetative state shitting my self or worse live as a senile old man. I want to die as a Man should, free. But, most importantly I want to live long. I want to see my great great grandkids, I want to see the future. I love living in this day and age. I've always been tech savvy and theres so much going on it's truly exciting.
Nobody understands my desire to live. People just assume once you get old you're ready but, it's not true. Death is final, death is scary.