TRUTH
September 11, 2019 | No Comments » | Topics: Life Experiences, TRUTH |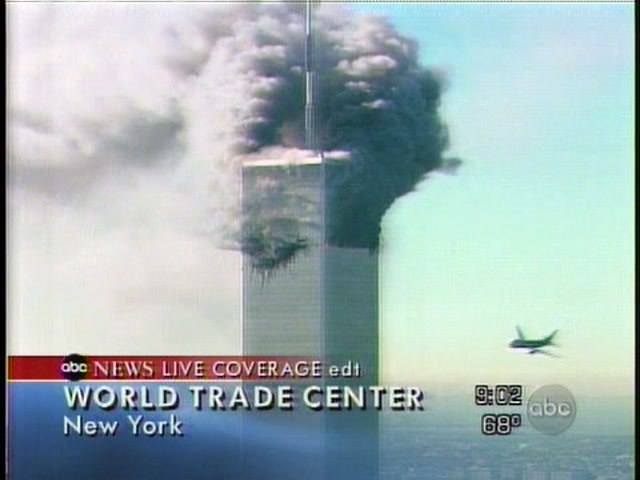 I arrived for work that morning on the 77th. floor of World Trade Center tower 2 (WTC2) around 8:00AM. It was a bright beautiful morning, and you could see seemingly forever out the floor to ceiling windows of the building. My company had offices on the 77th. and 78th. floors. My office was on 77 facing WTC1 (the north tower).
I was standing in the hallway outside my office talking to a co-worker, when I heard a tremendous explosion at 8:46AM. I looked into my office (office wall was floor-to-ceiling glass) and saw a gaping hole in the South side of WTC1. We had no idea what had happened. No part of the plane was visible (it had hit WTC1 from the North–the opposite side from where my office faced).
September 10, 2019 | No Comments » | Topics: TRUTH |
1. "I'm 33. I never learned how to ask a girl out, even though several of them asked me out, and it led to some very shallow relationships. In university, I was in clubs that kept me very busy and had little time for a social life. I got into World of Warcraft for a year, picked up drawing as a hobby … and then suddenly I was 27 and worked in an office where every girl is at least 40 and usually divorced with kids, and I honestly had no idea how to ask a girl out or even realize if she was interested in me. Fast forward five years. I have a relatively successful career, work 12-hour days and … well, nothing has changed. I thought about helping nature a bit by paying for it. But the one time I ended up in a bar of ill-repute, I was disgusted. I am honestly not worried about not having had sex. I'm worried about living my entire life alone."
September 9, 2019 | No Comments » | Topics: Animals, TRUTH |
Horrific images of an emaciated elephant who is forced to entertain people despite her frail body have emerged.
70-year-old elephant Tikiiri is one of 60 elephants who is made to work for 10 consecutive nights at the Perahera Festival in Sri Lanka.
The photos from the Save Elephant Foundation in Chiang Mai reveal how Tikiiri's gaunt body, with all her ribs on show, is carefully hidden under a garish costume.
July 18, 2019 | No Comments » | Topics: TRUTH |
(photo: @noahsilliman)
1. It's hard to explain, but for me it's that the sense of being part of some story where you are the protagonist kind of fizzles out unceremoniously and leaves you drifting for the rest of forever.
As a kid, you're on a path, there's a plan laid out for you, and whether you intentionally break from the plan or follow it to the letter, there's this linear progression of growth, and an ultimate goal to strive for. You have allies, you have enemies, you have trials that you pass or fail, you have moments of catharsis, etc. You feel like part of a beautiful narrative, like the heroes in movies and books and tv shows and stories. You feel like there's a right and a wrong way to go, and some ultimate fate waiting for you at the end that will sum up what all of it meant.
July 17, 2019 | No Comments » | Topics: TRUTH |
Influencer's Instagram page vs video
June 27, 2019 | No Comments » | Topics: TRUTH |
I just spent 2 hours searching the nooks and crannies of every inch of floor in this bitch. Between the couches, around the car, fucking everywhere. It brought me back to my teenage years, where I'd do the same thing for weed. Only then, it wasn't accompanied with absolute desperation and pain. I just thought I was having a bad day, and that one hit is actually all it'd take to calm me down for awhile.
The entire time with this chest clenching, damn near painful angst that just fucking BEGS you for "one more hit. That's all I need baby, just one more"
That bitch is a liar. Even if you get that one more, all you're doing is restarting your come down clock.
June 18, 2019 | No Comments » | Topics: TRUTH |
Every year the southern city of China, Yulin celebrates the summer solstice with a festival that involves the slaughter and consumption of as many as 10,000 dogs.
Days before the start of the festival, animal rights activists in China have rescued 62 dogs from being slaughtered and eaten.
According to Humane Society International (HSI), a group of Chinese activists, who wish to remain anonymous, they found the frightened dogs in a dirty slaughterhouse. The dogs were in a terrible state, showing signs of malnourishment and dehydration.
Footage released by HSI reveal many of the dogs were the sort of small breeds popular among Chinese pet owners. Some were still wearing their collars, a chilling reminder of the many beloved pets in China snatched each year by dog meat traders.
May 21, 2019 | No Comments » | Topics: TRUTH |
(photo: @andriklangfield)
Do not take this as criticism of Bitcoin, blockchain technology, or cryptocurrency users & developers, it's not.
There are probably other factors that led to my brother's suicide, but he had been beating himself up over Bitcoin for the past several years to the point where he seemed constantly depressed over it and gradually became a shadow of his former happy self.
He claimed to have owned 15,000 at one point, which may have been an exaggeration. But I know for a fact that at some point around October-November 2012 he did have at least 6,000 BTC which he showed me in his wallets. He was so enthusiastic about Bitcoin and how cryptocurrencies would revolutionize the financial world. For awhile he was annoying the fuck out of our relatives about how it would make them millionaires.
May 15, 2019 | No Comments » | Topics: TRUTH |
Man saying goodbye to his dog before she was put to sleep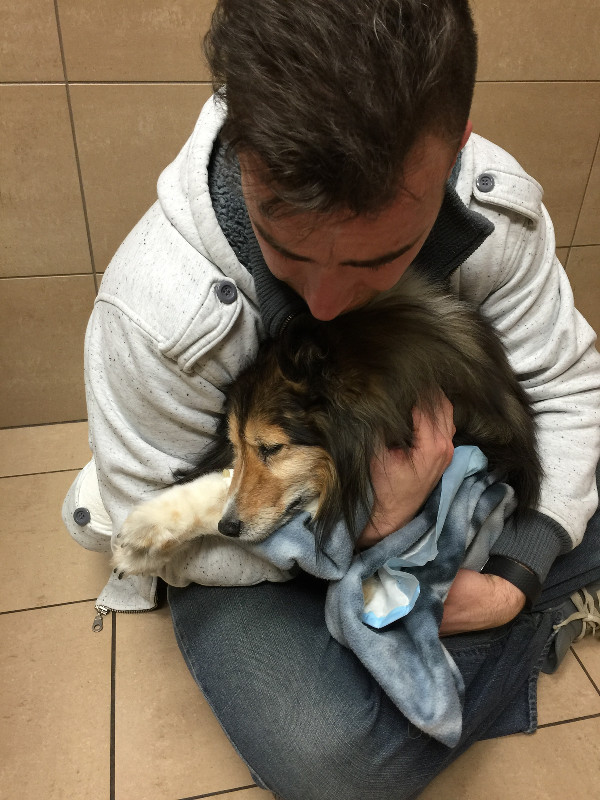 April 25, 2019 | No Comments » | Topics: TRUTH, Life Experiences |
(photo: @sashafreemind)
1. Tried to overdose on Oxycontin, last thoughts were immediate regret after I pushed the plunger on the syringe all the way down, all I felt was remorse and sadness that I wouldn't be alive anymore. Woke up 20-24 hours later extremely grateful to be alive and got help with my drug addiction, now 4 year sober on 8/14.
2. I have severe depression and never knew what genuine happiness felt like until I was 17 and on meds from the hospital after my suicide attempt, it was so overwhelming I just started sobbing in the car with my mom, out of nowhere.
Anyway, I had taken a bottle of Xanax when my mom left for church, it wasn't planned I was just at my mental breaking point and panicked, I sat in the kitchen floor and I felt an overwhelming sense of euphoria, I just kept thinking 'it's over. It's over. It's over'
I didn't regret it until my mom found me because she turned around after realizing she left something at home, I will never forgive myself for putting her through that. I'm 24 and the memory of her crying and tell me she loved me and she was sorry still haunts me. I have a lump in my throat just typing this.