TRUTH
November 6, 2019 | No Comments » | Topics: TRUTH |
1. I once met a girl who made a very good living through a .onion site where she'd fulfill the sexual fantasies of people who had very graphic, violent or dangerous paraphilias.
Those that would be impossible to realize without committing at least a sexual assault, at worst a violent rape, GBH or even murder: all of which would involve going to jail, and so for most people would remain a fantasy, because:
Most people would A) not commit such an act on another person and B) prefer not to go to jail before being placed on the sex offenders register.
November 6, 2019 | No Comments » | Topics: TRUTH |
So let's start from the top, with the most basic insight – do not get pulled over. For the sake of obviousness, let's rundown how to make this happen (many of these are common sense, but well worth reiterating). Two most important rules: 1) Do not break the law in any fashion while driving, and 2) be aware of your surroundings and vehicle at all times.
Let's elaborate on 1) – Do not speed. Use your turn signals. Drive in the right lane, and avoid passing unless absolutely necessary. Do not text, etc. – if you drive a car and are in any way self aware about doing so, you've got these down. Do not carry drugs in your car
October 16, 2019 | No Comments » | Topics: TRUTH |
October 1, 2019 | No Comments » | Topics: TRUTH |
1. Pretended to be interested in me, we developed a great friendship 3 strong years at the time. Then I met my future husband, he noticed that I have never been so interested and in love with someone. He would comment sarcastically on our pictures on facebook. He then confessed his love for me and begs me to leave him by saying that he has put up with my shit for so long. In my defense, he never showed romantic interest. He lived in Texas, he drove all the way to California to bombard me at 3am, threatening to kill himself If i dont ever love him back, threatened to hurt my husband and such. I called the cops and now I have a restraining order against him.
September 24, 2019 | No Comments » | Topics: TRUTH |
(photo: @derekthomson)
1. I have a 12 yr old with bipolar, adhd, ocd, ied, cd, etc. So mentally ill a.f.
He's spent multiple times in psychiatric hospitals, the medicines he takes make him feel like shit, they've made him fat and his hair fall out. In order to make him compatible with society it takes enough drugs that he is a zombie. He has no personality and no enjoyment. You back off the drugs and he then begins the rapid cycling. But for the few hours at a time he's not cycling he's amazing – funny, witty, compassionate, etc. Regardless I love him whole heartedly.
September 20, 2019 | No Comments » | Topics: TRUTH |
September 11, 2019 | No Comments » | Topics: Life Experiences, TRUTH |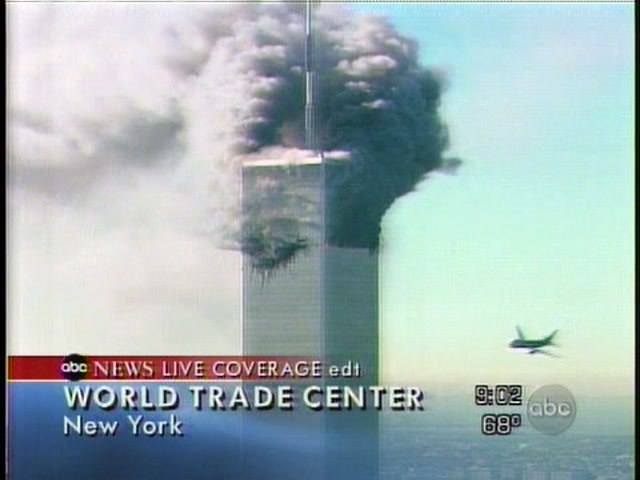 I arrived for work that morning on the 77th. floor of World Trade Center tower 2 (WTC2) around 8:00AM. It was a bright beautiful morning, and you could see seemingly forever out the floor to ceiling windows of the building. My company had offices on the 77th. and 78th. floors. My office was on 77 facing WTC1 (the north tower).
I was standing in the hallway outside my office talking to a co-worker, when I heard a tremendous explosion at 8:46AM. I looked into my office (office wall was floor-to-ceiling glass) and saw a gaping hole in the South side of WTC1. We had no idea what had happened. No part of the plane was visible (it had hit WTC1 from the North–the opposite side from where my office faced).
September 10, 2019 | No Comments » | Topics: TRUTH |
1. "I'm 33. I never learned how to ask a girl out, even though several of them asked me out, and it led to some very shallow relationships. In university, I was in clubs that kept me very busy and had little time for a social life. I got into World of Warcraft for a year, picked up drawing as a hobby … and then suddenly I was 27 and worked in an office where every girl is at least 40 and usually divorced with kids, and I honestly had no idea how to ask a girl out or even realize if she was interested in me. Fast forward five years. I have a relatively successful career, work 12-hour days and … well, nothing has changed. I thought about helping nature a bit by paying for it. But the one time I ended up in a bar of ill-repute, I was disgusted. I am honestly not worried about not having had sex. I'm worried about living my entire life alone."
September 9, 2019 | No Comments » | Topics: Animals, TRUTH |
Horrific images of an emaciated elephant who is forced to entertain people despite her frail body have emerged.
70-year-old elephant Tikiiri is one of 60 elephants who is made to work for 10 consecutive nights at the Perahera Festival in Sri Lanka.
The photos from the Save Elephant Foundation in Chiang Mai reveal how Tikiiri's gaunt body, with all her ribs on show, is carefully hidden under a garish costume.
July 18, 2019 | No Comments » | Topics: TRUTH |
(photo: @noahsilliman)
1. It's hard to explain, but for me it's that the sense of being part of some story where you are the protagonist kind of fizzles out unceremoniously and leaves you drifting for the rest of forever.
As a kid, you're on a path, there's a plan laid out for you, and whether you intentionally break from the plan or follow it to the letter, there's this linear progression of growth, and an ultimate goal to strive for. You have allies, you have enemies, you have trials that you pass or fail, you have moments of catharsis, etc. You feel like part of a beautiful narrative, like the heroes in movies and books and tv shows and stories. You feel like there's a right and a wrong way to go, and some ultimate fate waiting for you at the end that will sum up what all of it meant.