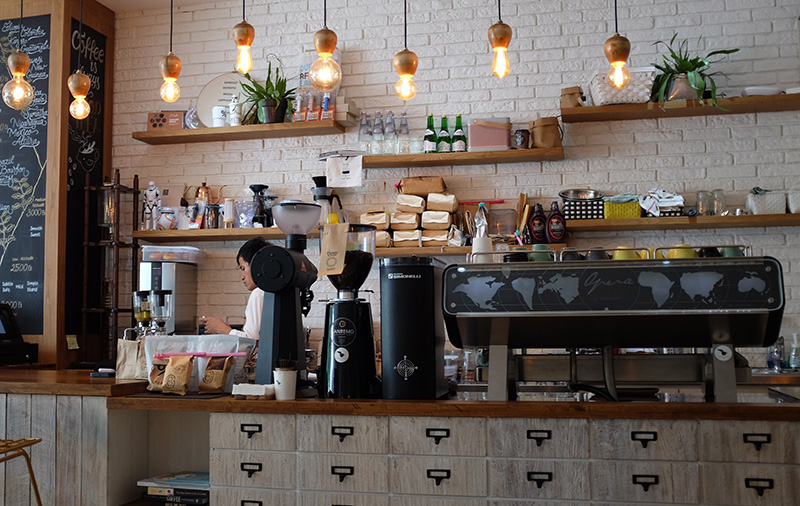 Coffee has undergone several major transformations in the past century, commonly referred to as "waves" that denote shifts in how coffee is produced, processed, and consumed. Here's an overview of the progression of coffee waves.
First Wave Coffee: Accessibility and Mass Production
The first wave of coffee began in the late 19th and early 20th centuries. This era was characterized by the mass production and widespread accessibility of coffee.
Brands like Folgers and Maxwell House emerged, making coffee a staple in households across the U.S. and beyond.
The beans were often robusta, chosen for their yield and price point rather than quality and flavor. Brewing methods were basic, with drip coffee makers and percolators commonplace.
Espresso drinks like cappuccinos were rare outside of Italian immigrant communities. Overall, coffee was viewed as a commodity rather than a specialty product.
Key Features of the First Wave:
Instant Coffee: The invention of instant coffee made it easier for people to prepare and consume the beverage.
Branding: Major companies began advertising campaigns, making coffee a household name.
Consistency: The focus was on producing a consistent taste, often at the expense of quality and flavor nuances.
Second Wave Coffee: The Rise of the Coffee Shop Culture
The second wave, which began in the 1960s and peaked in the 1980s and 1990s, saw the rise of coffee shops and espresso drinks. Brands like Starbucks, Peet's, and Costa Coffee played pivotal roles in popularizing this wave.
Beans were sourced from specific regions and often single origin. Roasts were lighter to preserve the distinct flavors of bean varietals.
The emphasis was on taste and freshness. While speciality coffee chains drove the second wave, independent cafes also popped up throughout the US and helped fuel coffee connoisseur culture.
Key Features of the Second Wave:
Espresso-Based Drinks: Lattes, cappuccinos, and mochas became popular choices.
Coffee Shop Culture: Coffee shops became social hubs, places for meetings, work, and relaxation.
Variety: Consumers started to become more aware of different coffee beans, origins, and roast levels.
Third Wave Coffee: Appreciation of the Art and Science
The third wave of coffee emerged in the early 2000s and continues today. This wave strives to produce the absolute highest quality coffee through control of the full production process from crop to cup.
There is an emphasis on direct trade, single origin beans, lighter roasts, and freshness. Brewing methods highlight the distinctive qualities of each bean, with pour over, cold brew, and microbatch espresso common.
The barista is viewed as a skilled artisan. Innovative coffee shops focus on the total coffee experience – the aroma, taste, feel.
There is also transparency about sourcing and farming practices. Third wave coffee is complex, nuanced, and treated more like wine or craft beer than a mere commodity.
Key Features of the Third Wave:
Direct Trade: Coffee roasters and shops often build direct relationships with coffee farmers, ensuring fair prices and sustainable practices.
Specialty Coffee: There's a focus on high-quality beans, often graded 80 points or above on the Specialty Coffee Association's scale.
Brewing Techniques: Methods like pour-over, siphon, and cold brew highlight the unique flavors of each coffee bean.
Traceability: Consumers can often trace the coffee's journey from the farm to the cup, understanding its origin, variety, and processing method.
Fourth Wave Coffee?
Some speculate that a fourth wave of coffee is emerging, focused on sustainability and fair treatment of coffee farmers and workers.
But others argue the industry is still deep in the third wave, working to perfect coffee quality and the consumer experience.
Whether the fourth wave coalesces remains to be seen. For now, the focus is squarely on continuing to improve coffee quality.
Potential Features of the Fourth Wave:
Technology: From blockchain for traceability to apps that connect farmers and consumers, technology plays a central role.
Sustainability: There's an even stronger emphasis on eco-friendly practices, from farming to packaging.
Education: Consumers are not just passive drinkers; they're educated about every aspect of coffee production and preparation.
The progression of coffee waves shows an increasing appreciation of coffee as a complex food product requiring care and craftsmanship.
What began as a commoditized morning drink is now regarded as an artisanal product that brings nuanced flavor, community, and connection.
The future of specialty coffee promises even more dedication to the bean, the farmers, and the drinkers who savor every sip.