Interesting
March 31, 2020 | No Comments » | Topics: History |
History has its share of ruthless rulers. Did you ever wonder what made them so vile? These four Roman emperors are evidence that family dysfunction takes at least some of the blame.
Rife with murder, power struggles, and infamous affairs, the lives of Tiberius, Caligula, Nero, and Elagabalus make the most scandalous soap operas seem tame.
What led to their wicked ways? How were they wicked? Check out Rome's most perverted and depraved emperors.
March 25, 2020 | No Comments » | Topics: Facts, Interesting |
Romans were known to create tombs for their dogs and gave them epitaphs to remember them by. One such inscription read, "I am in tears, while carrying you to your last resting place as much as I rejoiced when bringing you home with my own hands 15 years ago." (article)
A few others:
Surely, even as you lie dead in this tomb, I deem the wild beasts yet fear your white bones, huntress Lycas; and your valor great Pelion knows, and splendid Ossa and the lonely peaks of Cithaeron.

Myia never barked without reason, but now, he is silent.

My eyes were wet with tears, our little dog, when I bore you [to the grave]. So, Patricus, never again shall you give me a thousand kisses. Never can you be contentedly in my lap. In sadness, I buried you, as you deserve. In a resting place of marble, I have put you for all time by the side of my shade. In your qualities, you were sagacious, like a human being. Ah, what a loved companion we have lost!

Issa's more pert than Lesbia's sparrow love, Purer than kisses of a turtle-dove, More sweet than a hundred maidens rolled in one, Rarer than wealthy India's precious stone. She is pet of Publius, Issa dear, She whines, a human voice you seem to hear.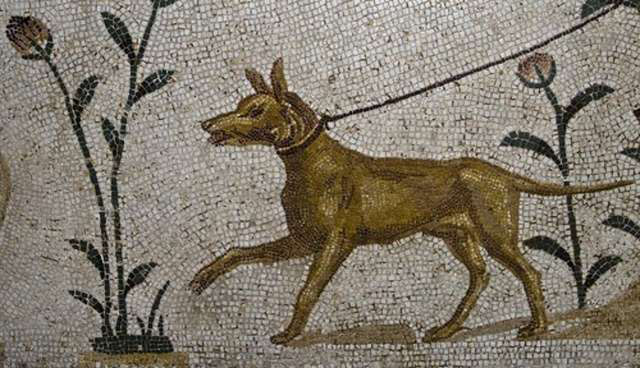 March 24, 2020 | No Comments » | Topics: Interesting |
March 23, 2020 | No Comments » | Topics: Interesting |
Take a glimpse inside the outrageously gaudy, luxurious and lethal world of Mexican narcos, as posted to their own Instagram accounts.
March 23, 2020 | No Comments » | Topics: Interesting |
In the 17th century, a Sicilian nun supposedly became possessed by the devil and wrote a letter. After years of mystery, it has been translated to find out what the 'devil' said.
Sister Maria Crocifissa della Concezione wrote or found the letter in 1676 while she was possessed by the devil. The letter features strange writing, mostly symbols. She said she awoke to find the letter and could not say who wrote it.
The message was scrawled with characters from a mixture of archaic alphabets, and the nun told her convent that Lucifer himself had taken over her body to write the mysterious note.
March 19, 2020 | No Comments » | Topics: Interesting |
The real estate listing for 3970 Spencer St. shows a two-bedroom on a suburban street east of the Las Vegas Strip. That's nothing remarkable in Vegas, but this house is special: it measures nearly 15,000 square feet, and the house sits 26 feet below the surface.
Accessed through a shed or cave on vacant lot above it, This bunker boasts all the comforts of suburban life in Las Vegas, circa the late 1960s: A heated pool (with a water fountain), a four-hole putting course, jacuzzis, a bar, and a dance floor. Then there are more unusual features, like the sky control system—a dimmer that can be set to "morning," "dusk," or "night," which activates the "stars" embedded in the ceiling.
March 12, 2020 | No Comments » | Topics: Interesting |
Passenger fatalities per billion passenger miles
March 11, 2020 | No Comments » | Topics: Interesting |
Let's take a stroll through memory lane and see Uncle Joey transform from a fresh face kid into The OG Cuban egg roll assassin!
Joey Diaz circa 1967-1968
March 10, 2020 | No Comments » | Topics: History |
October 29th, 1929 the last day of the stock market crash that would become known as Black Tuesday
March 5, 2020 | No Comments » | Topics: Interesting |
1.