Morbid
March 18, 2020 | No Comments » | Topics: Morbid |
The mother's day card made by abuse victim Gabriel Fernandez, shortly before his death at the hands of his mother and her boyfriend
Gabriel was eight years old in 2013 when he was mercilessly abused to death, which has been the center of a harrowing Netflix docuseries called 'The Trials of Gabriel Fernandez'. The six-part documentary, released last month, revealed that just days before he died, Gabriel made his mom, Pearl Sinthia, a card explaining why he loved her.
The front of the card shows a picture of a house Gabriel colored and says the words, "Open the door to see who loves you!" — which leads to a school picture of the boy. Inside, he wrote he thinks his mom is special because, "she is a loving mom, and I love her because she is beautiful."
He also wrote down that he loved when his mom "helps me."
The card included a Mother's Day "coupon" that he wrote was good to be used for "a time for me and you."
Pearl Sinthia pleaded guilty to first-degree murder and murder involving torture in 2018.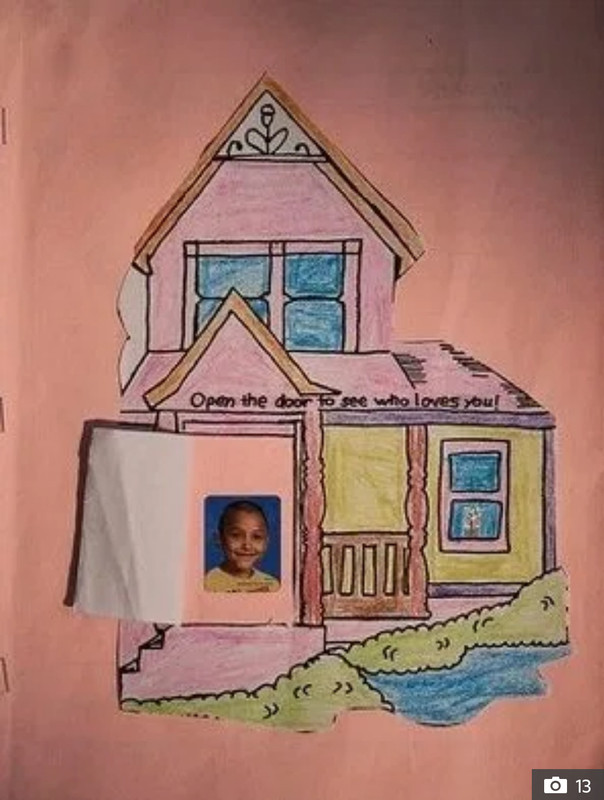 March 18, 2020 | No Comments » | Topics: Morbid |
(photo: @natural)
1."I'm not sure why I'm writing this. I went online to look up information on suicide: statistics, methods and all that stuff. I was raised in a family where I went to church every Sunday and was taught the importance of faith and God in our lives. It doesn't matter. It doesn't help me. I got hurt… bad… when I was a child. I was hurt in a way that no person, no little child should be hurt. I think about suicide on a daily basis… sometimes it's all that I can think about. I've been hospitalized for attempts before. I've been put on medications to help the depression… the mental disorders that doctors are so quick to diagnose. I'm sick of it all. Why should I bother trying anymore? I'm not even afraid of dying. I'm not afraid of pain. I just want to leave this world. Please pray for me. I'm tired of trying."
March 17, 2020 | No Comments » | Topics: Life Experiences, Morbid |
If you were wondering what human meat taste like, wonder no longer! I compiled a list of testimonies from cannibals, psychos and degenerates to help you better understand the flavor profiles of human flesh.
1. Back in the 1920s, one man set out to provide a detailed record of the societies that devour human flesh – and went so far as to taste it himself. American adventurer William Buehler Seabrook wrote of his experiences in his book Jungle Ways, published in 1931:
March 16, 2020 | No Comments » | Topics: Morbid |
Death row inmates deal with their demons in different ways. Some clutch their faith. Others draw or paint or read voraciously. William Van Poyck chose to write. He published three books, wrote his own appeals and penned long letters to his sister, Lisa. In 2005, Lisa began publishing her brother's letters on a blog called "Death Row Diary." Some of the more powerful entries are the last ones, after Van Poyck's death warrant was signed and he learned the date that he would die. Here are his last two letters to his sister.
February 20, 2020 | 1 Comment » | Topics: Morbid |
1. Back in May 2006 I got off of work at the mall. I got on the bus as usual and another mall employee I had talked to on a regular basis sat down across from me. We chatted it up for a while and he commented about always running into people that knew me, there was another person I knew as an acquaintance on the bus so we moved back to talk to her as well. The first guy gets off and her I keep talking. She says she has to walk to meet her boyfriend before we get off and I offer to walk with until she meets him but she declines and we go our separate ways.
I go to the store before headed home and grab some beer. Halfway through my first beer there is a knock at the door. A friend of my roommate, we talked for a bit and he left. Almost done with my beer and another knock, it is him again just asked if he could use the restroom thinking nothing of it I say sure and in flood three more people as soon as the door is opened the rest of the way. One of them was the boyfriend of the girl on the bus.
February 20, 2020 | No Comments » | Topics: Morbid |
Kris Kremers and Lisanne Froon took this selfie while on a hike in Panama from which they never returned.
The two Dutch tourists were visiting Panama and were supposed to go on a hike in the jungle with a tour guide, but for some reason, the girls decided to go by themselves a day early. They never returned from the hike. A backpack containing their clothes, a passport, their cell phones, and a camera was recovered several weeks after they disappeared. The camera contained 90 disturbing shots taken in the middle of the night.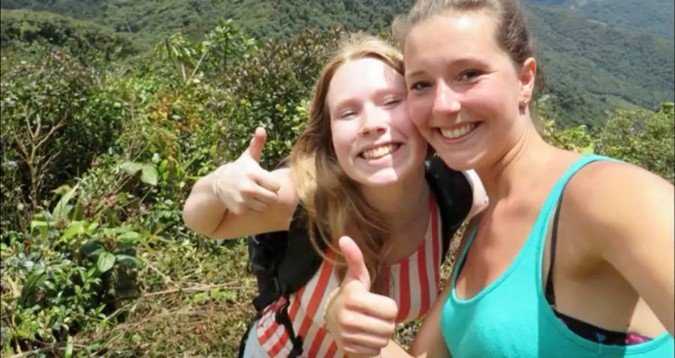 February 19, 2020 | No Comments » | Topics: Morbid |
Sometimes letting go is impossible to do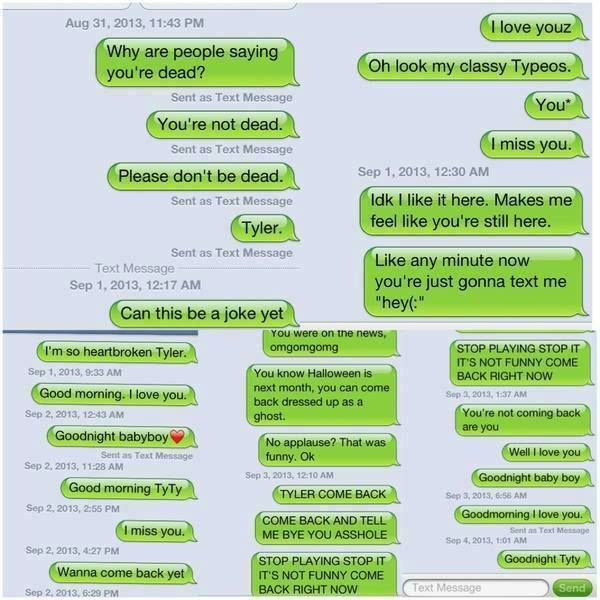 February 19, 2020 | No Comments » | Topics: Morbid |
In Waco Texas, 1916, 10,000 people watched the lynching of Jesse Washington (castrated, burned, and mutilated for 2+ hours) A photographer sold postcards of the event. Prominent citizens eventually persuaded photographer to stop selling them fearing the images would come to characterize the town. Here is a first hand account of that lynching:
"A big fellow in the back of the court room yelled, 'Get the Nigger!' Barney Goldberg, one of the deputy sheriffs, told me that he did not know that Fleming had dropped orders to let them get the Negro, and pulled his revolver. Afterwards he got his friends to swear to an affidavit that he was not present. Fleming said he had sworn in fifty deputies. I asked him where they were. He asked, 'Would you want to protect the nigger?' The judge made no effort to stop the mob, although he had firearms in his desk."
January 14, 2020 | No Comments » | Topics: Morbid |
Polish women being led to execution near the village of Palmiry, Poland. Between 1939 and 1941, the Nazis killed more than 1700 people at that site (more info)
December 5, 2019 | No Comments » | Topics: Morbid |
The progression of thumbnails of a child YouTuber with cancer