Morbid
February 20, 2020 | 1 Comment » | Topics: Morbid |
1. Back in May 2006 I got off of work at the mall. I got on the bus as usual and another mall employee I had talked to on a regular basis sat down across from me. We chatted it up for a while and he commented about always running into people that knew me, there was another person I knew as an acquaintance on the bus so we moved back to talk to her as well. The first guy gets off and her I keep talking. She says she has to walk to meet her boyfriend before we get off and I offer to walk with until she meets him but she declines and we go our separate ways.
I go to the store before headed home and grab some beer. Halfway through my first beer there is a knock at the door. A friend of my roommate, we talked for a bit and he left. Almost done with my beer and another knock, it is him again just asked if he could use the restroom thinking nothing of it I say sure and in flood three more people as soon as the door is opened the rest of the way. One of them was the boyfriend of the girl on the bus.
February 20, 2020 | No Comments » | Topics: Morbid |
Kris Kremers and Lisanne Froon took this selfie while on a hike in Panama from which they never returned.
The two Dutch tourists were visiting Panama and were supposed to go on a hike in the jungle with a tour guide, but for some reason, the girls decided to go by themselves a day early. They never returned from the hike. A backpack containing their clothes, a passport, their cell phones, and a camera was recovered several weeks after they disappeared. The camera contained 90 disturbing shots taken in the middle of the night.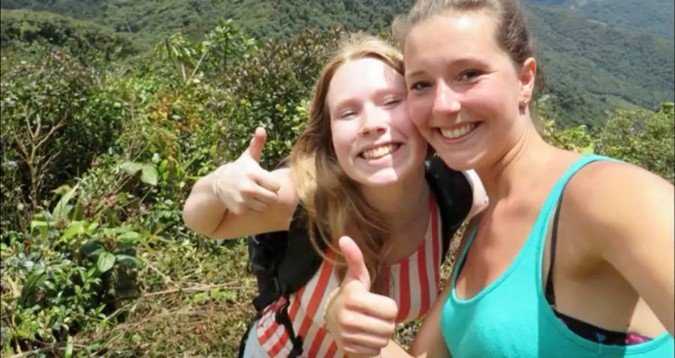 February 19, 2020 | No Comments » | Topics: Morbid |
Sometimes letting go is impossible to do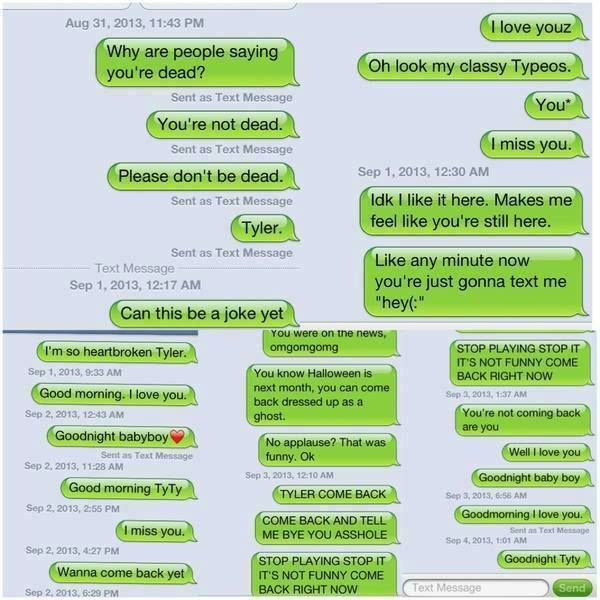 February 19, 2020 | No Comments » | Topics: Morbid |
In Waco Texas, 1916, 10,000 people watched the lynching of Jesse Washington (castrated, burned, and mutilated for 2+ hours) A photographer sold postcards of the event. Prominent citizens eventually persuaded photographer to stop selling them fearing the images would come to characterize the town. Here is a first hand account of that lynching:
"A big fellow in the back of the court room yelled, 'Get the Nigger!' Barney Goldberg, one of the deputy sheriffs, told me that he did not know that Fleming had dropped orders to let them get the Negro, and pulled his revolver. Afterwards he got his friends to swear to an affidavit that he was not present. Fleming said he had sworn in fifty deputies. I asked him where they were. He asked, 'Would you want to protect the nigger?' The judge made no effort to stop the mob, although he had firearms in his desk."
January 14, 2020 | No Comments » | Topics: Morbid |
Polish women being led to execution near the village of Palmiry, Poland. Between 1939 and 1941, the Nazis killed more than 1700 people at that site (more info)
December 5, 2019 | No Comments » | Topics: Morbid |
The progression of thumbnails of a child YouTuber with cancer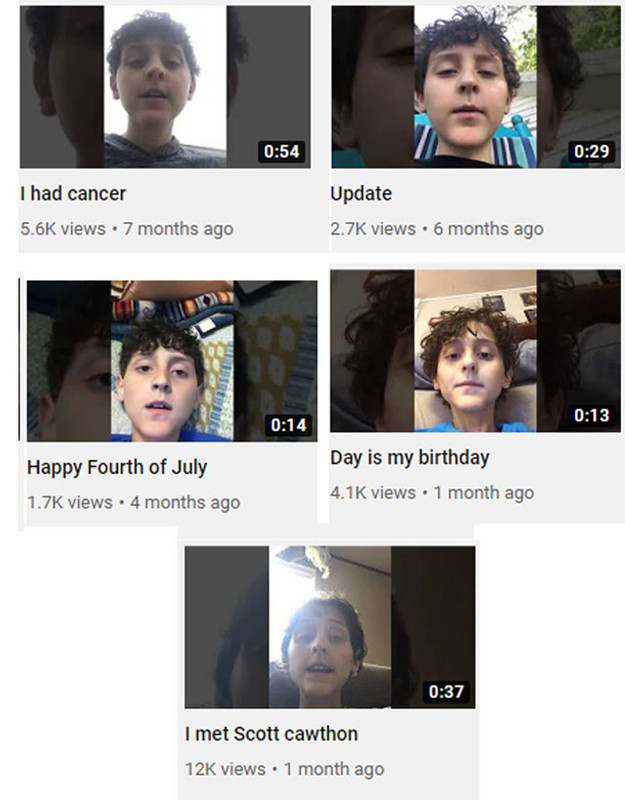 December 5, 2019 | No Comments » | Topics: Morbid |
On May 25, 1928, Albert Fish read an ad in the paper that was posted by a young man named Edward Budd…and then he decided that he would murder Budd. Fish, by then an accomplished rapist and murderer, visited Budd's family under the pretense of offering the man a job. But when he met his 10-year-old sister, Grace, Fish decided to change his intended victim.
The following is the letter that Fish sent anonymously to Grace Budd's mother after killing and eating the little girl. This is the document that eventually led to the murderer's arrest.
November 25, 2019 | No Comments » | Topics: Morbid |
(photo: @natural)
1. "Dear Mom, I love you with all my heart. I just wasn't meant for this world! I hope I can find a place of peace and happiness, a place I am child enough to live, yet man enough to survive. I love you! I hope you can truly believe me. Maybe on my journey I'll find Jesus. Pray for me mom. Pray I will find happiness. I hurt so bad inside! I want it all to go away. I want a new beginning. I am not afraid to die mom. I'm just so afraid of tomorrow!
To all my friends and loved ones, I ask of you one last favor: don't let my spirit die. Remember me for the laughs and the good times, the thrills we all had together. I hope I made a place in all your hearts and touched each and every one of you in a special way. I have chosen to die, but I haven't chosen to be forgotten. I must find a new world, a world of peace and happiness. I want you all to know I am not afraid to die, only to quit living. I'll miss you."
November 12, 2019 | No Comments » | Topics: Morbid |
Lobotomy patients as 'household pets'
What is lobotomy, how does it work, and what exactly does it do to a person?
A lobotomy is a medical procedure which consists of cutting connections to and from the prefrontal cortex. This would essentially make someone emotionless. It calms them down, almost turns them into vegetables. This was used to "treat" insane mental individuals who were at a risk of harming themselves or others. This procedure is banned today.
October 21, 2019 | No Comments » | Topics: Morbid |
17 y/o makes a FB post detailing brutal abuse by 28 y/o boyfriend. 2 weeks later, he murders her.