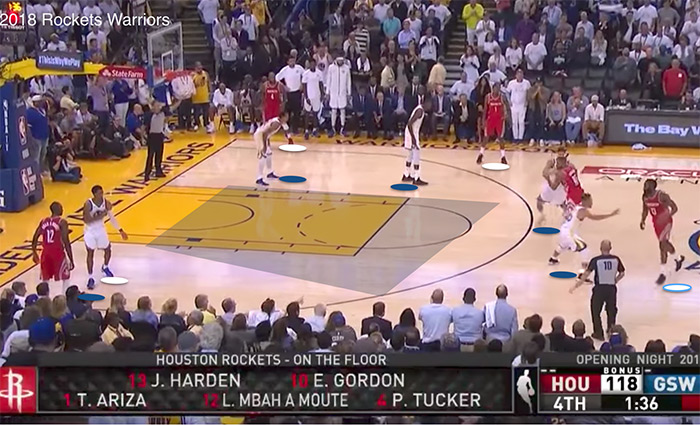 Good floor spacing means those teams have shooters who can shoot the 3 very well forcing defenders to stick closer to them and further away from the paint/rim
It does not necessarily mean shooting above league average from three; volume is just as important as percentage. If a player shoots well from three but only manages 1-2 attempts per game despite being always wide open they are not a floor spacer.
Rajon Rondo is an example of this. Also doesn't have to be restricted to 3PT shooting if it concerns big men; Nikola Jokic is a top notch floor spacer.
Good spacing makes it difficult for defenders to play help defense.
[Read more…] about What Exactly Do People Mean By "Spacing" In Basketball