main
July 3, 2018 | No Comments » | Topics: main, TRUTH |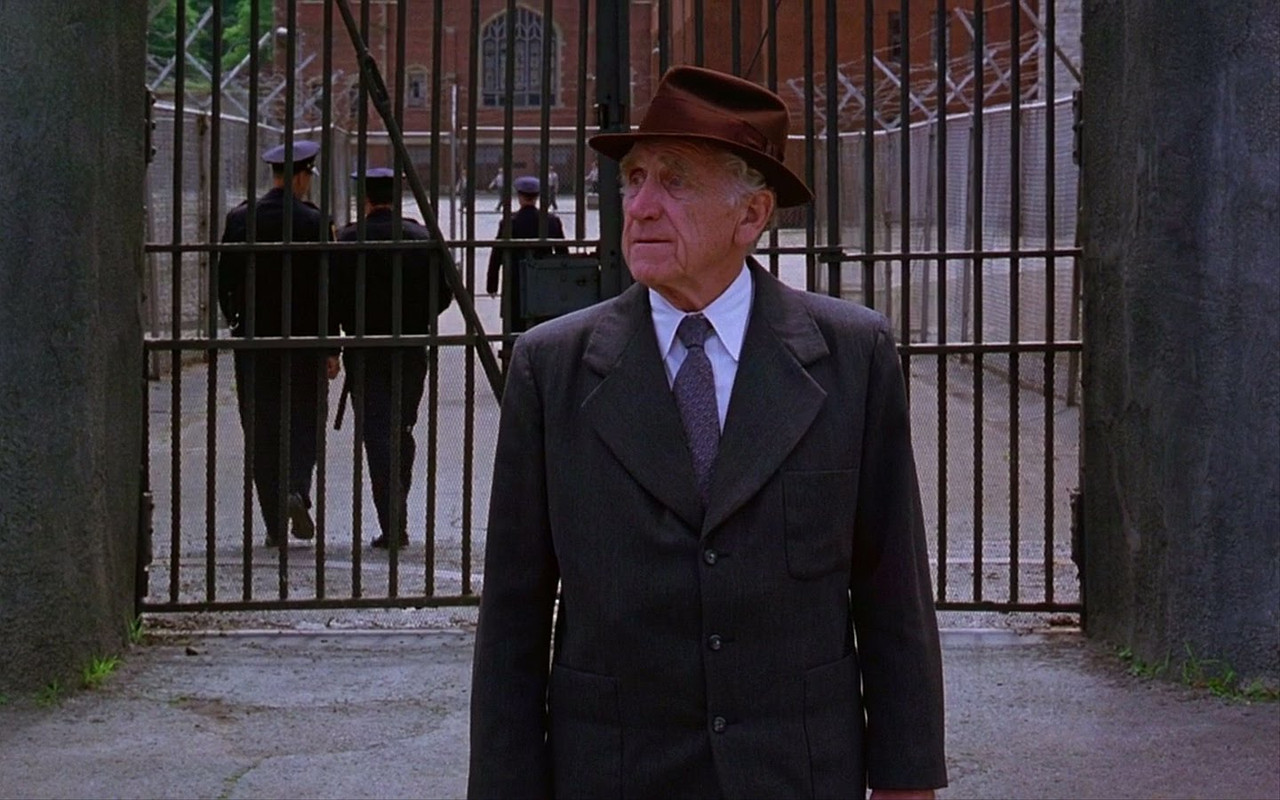 1. The first thing I noticed is how the world didn't stop while I was away. You kind of fool yourself into thinking it did while you're in and, in a way, for you it does. You expect your loved ones to be exactly the way they were when you went in, but they're not. And you're not. It can be hard to deal with. Like when they tell you about movies they saw, video games they played, concerts they went to…and you get so jealous. You know it's petty, but life stopped for you and you get pissed off that it wasn't waiting exactly where you left it.
The hardest thing to cope with is all the movement and people invading your personal space. I freaked out the first time I went to Walmart and someone reached from behind me to get something off the shelf. After constantly having to have my head on a swivel my first reaction was to fight. I had to stop and remember I was in the free world again, that people were just acting like people and I was the one who needed to adjust back to society, not the other way around.
2. The main thing when you get out is how fucking busy the world is. The people are running around doing so much "stuff" that it's very overwhelming. Initially the penal system is very boring and you are trained with a Pavlovian response to do certain tasks at some signal. Beep. Line up for chow. Beep. In your cell for count. Beep. Line up for chow. And so on. You build a program around that and become used to the pacing. Upon release you lose all that structure and there doesn't seem to be any rhyme or reason to the frantic pace of the world.
You get over it after awhile but it's a striking contrast.
June 27, 2018 | No Comments » | Topics: main, Sports |
Donald Cerrone delivers a masterpiece combination against Rick Story
June 20, 2018 | No Comments » | Topics: main |
The world's top restaurant has just been named and it will give you even more motivation to book a trip to Italy.
Chef Massimo Bottura's Osteria Francescana in Modena, Italy took home the #1 spot again after being named the world's best in 2016 (it was #2 on last year's list). The three-Michelin-star restaurant features a 10- and 12-course tasting menu.
We started our tasting menu with Fish & Chips: a crisp, deep-fried sandwich with an Aula fish filling. The quenelle on top of the sandwich was made from Carpione ice cream with fresh herbs
June 13, 2018 | No Comments » | Topics: main, Poll |
June 1, 2018 | No Comments » | Topics: main |
May 28, 2018 | No Comments » | Topics: main |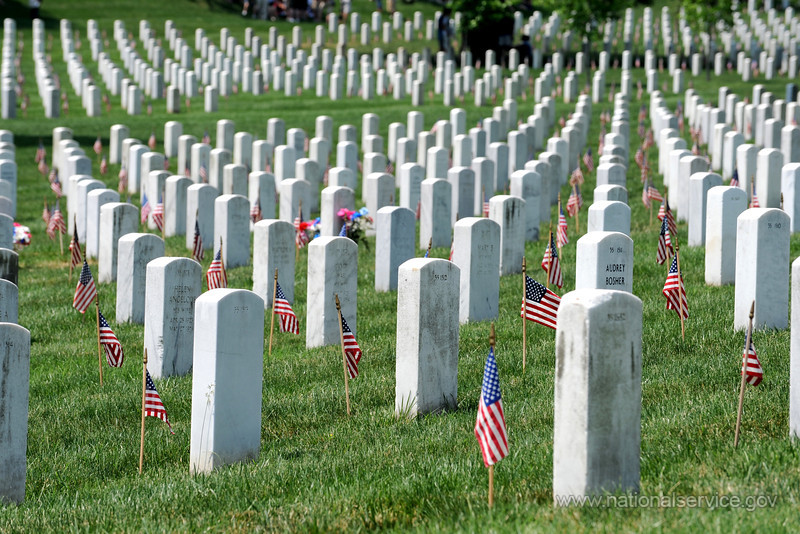 Our debt to the heroic men and valiant women in the service of our country can never be repaid. They have earned our undying gratitude. America will never forget their sacrifices. Because of these sacrifices, the dawn of justice and freedom throughout the world slowly casts its gleam across the horizon.
― Harry S. Truman
May 22, 2018 | No Comments » | Topics: main |
Mr. Perfect prevents Jericho from breaking his neck
May 18, 2018 | No Comments » | Topics: main |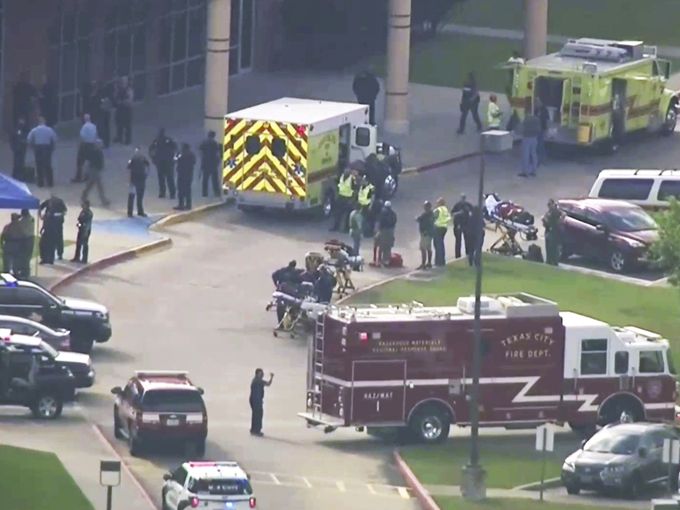 At least eight people are dead after a shooting at a Texas high school Friday, according to authorities.

Houston County Sheriff Ed Gonzalez told reporters that at least eight people were killed at Santa Fe High School and that the majority were students. He said the death toll could rise to 10.

He tweeted that one person was in custody and a second person was detained. An injured officer is also being treated, Gonzalez said.

"We're still searching, so there could be more injured," he said.

Three people from the school have been admitted to the University of Texas Medical Branch, according to spokesman Christopher Smith Gonzalez.

Two of the patients are adults and one is a minor. One of the adults is in surgery and the other is being evaluated in the emergency room, Gonzalez said. The minor was also admitted.

Witnesses fleeing the scene described a shooter opening fire inside a classroom about 8 a.m., as students ran from the school, jumping over fences and fleeing to a nearby carwash, according to KTRK-TV in Houston.  
Don't forget to update your social media, we need all the thoughts and prayers we can get in our time of need!
April 3, 2018 | No Comments » | Topics: main |
After three months of hard work, my partner and I created our dream adventure rig. If you want to follow our travels, our instagram is @get.the.truck.out
April 2, 2018 | No Comments » | Topics: main |
During last week's March for Our Lives, Ted Nugent tweeted, "Shame on the adult scammers manipulating ignorant children for their counterproductive dangerous politics." He expanded on those words, calling the survivors of the Feb. 14 killing at Marjory Stoneman Douglas High School in Parkland, Fla., who have since led the national outcry for tighter gun control legislation, "mushy-brained" and their actions "soulless."
He made those comments while speaking to Joe Pagliarulo on Newsmax's The Joe Pags Show. "The lies from these poor, mushy-brained children who have been fed lies and parrot the lies," he said. "They are actually committing spiritual suicide because everything they recommend will cause more death and mayhem, guaranteed."
Pagliarulo played a clip of two of the students, Emma Gonzales and David Hogg, calling donations to politicians from the National Rifle Association "blood money" while appearing on CNN. Nugent, who sits on the NRA's board, defended the organization.
"The level of ignorance goes beyond stupidity," he continued. "We have no blood on our hands. No NRA member have ever been involved in any mass shootings at all. In fact the National Rifle Association is the lone organization that has taught firearm safety in schools, and for law enforcement, and for military, and for children's organizations and family organizations around the country for 100 years. So once again, this poor pathetic individual is a liar."