That's probably due to focal length.
Here are a few examples: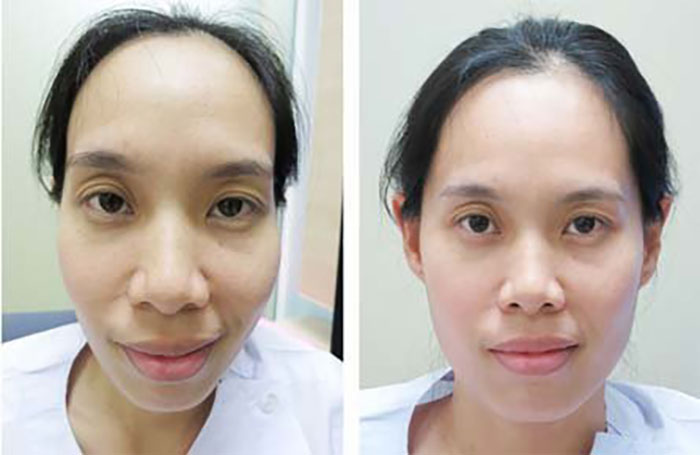 When you compare the two image side by side, the difference is alarming.
Same lightning, same subject but different results.
This is because the image on the left was taken using a wider angle lens while the image on the right used a longer focal length.
Well, here's a basic explanation:
Smartphone cameras
In the age of smartphones, most self portrait (selfies) are captured with the front cameras of our phones.
The problem is that front face cameras on smartphones often use a wide angle lens.
Not only that, the distance with the subject and the smartphone is 'too close'.
As a result: Round faces.
You probably don't notice it until you take a picture with your rear camera and compare the difference.
This is because most rear cameras often has a 35mm equalivent or higher (less wider look).
In fact, most smartphone now has a portrait mode which mimics the 35–50mm effect forcing you to take a picture further out of the subject.
I've compiled some images from the Internet to show you the difference when using a wide angle lens (lower number) to a narrower/portrait lens (higher number).
Keep in mind, that most professional photographer uses higher number lenses for modelling shoots e.g. portrait shoots.
Notice when the subject is taken at 50mm-200mm the portrait improved tremendously?
Their overall facial structure become more define, structured giving a less rounded look. The subjects also becomes more symmetrical.
So to answer your question, applying the wrong focal length represents a person inaccurately, and the correct focal length makes photos more natural and hence people look more attractive as a result.
– Aditya Udayana