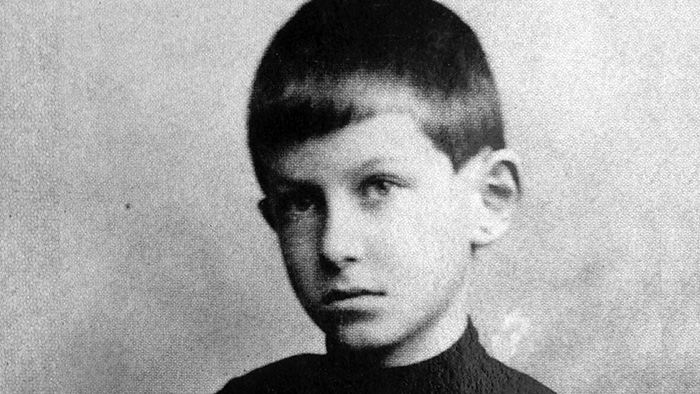 William James Sidis often lays claim to the title of the smartest man ever. Sidis was estimated to have an IQ in the 250–300 range.
Born on April 1, 1898, in New York City, William James Sidis was the son of Boris Sidis, a psychologist, and Sarah Mandelbaum Sidis, a physician. Both parents were Jewish Ukrainian immigrants, and they recognized their son's prodigious talents early on.
By the age of 2, Sidis was reading The New York Times. At 6, he had already taught himself Latin, Greek, Russian, French, German, and Hebrew. And by the age of 8, he had even written a comprehensive anatomy textbook.
Sidis's academic journey was nothing short of meteoric. He entered Harvard University at the tender age of 11, making him one of the youngest students ever to attend the prestigious institution. He graduated cum laude at 16 and seemed poised for a brilliant academic career.
However, the pressures of being in the limelight and the expectations placed upon him took a toll. After a brief stint teaching mathematics at Rice University, Sidis decided to step away from academia.
A Life in Obscurity
Despite his early promise, Sidis chose to live a life away from the public eye. He took on a series of menial jobs, including accounting, clerical work, and even a position as a streetcar ticket collector. He also adopted various pseudonyms and moved frequently, seemingly in an attempt to escape his past reputation.
While Sidis might have retreated from public life, his intellectual pursuits never waned. He wrote extensively on a range of topics, from Native American history to cosmology. However, much of his work was published under pseudonyms, making it challenging to gauge the full extent of his contributions.
Sidis's IQ was never officially recorded, but estimates suggest it could have been between 250 and 300, far surpassing the usual genius benchmark of 140. For comparison, Albert Einstein's IQ was estimated to be 160.
However, the true measure of his intelligence remains a topic of debate. Some argue that while he was undoubtedly gifted, the claims about his abilities have been exaggerated over time.
William James Sidis passed away in 1944 at the age of 46. The cause of his death was a cerebral hemorrhage. Despite his desire for obscurity, Sidis's legend has only grown posthumously. He remains a symbol of untapped potential and the complexities of genius.