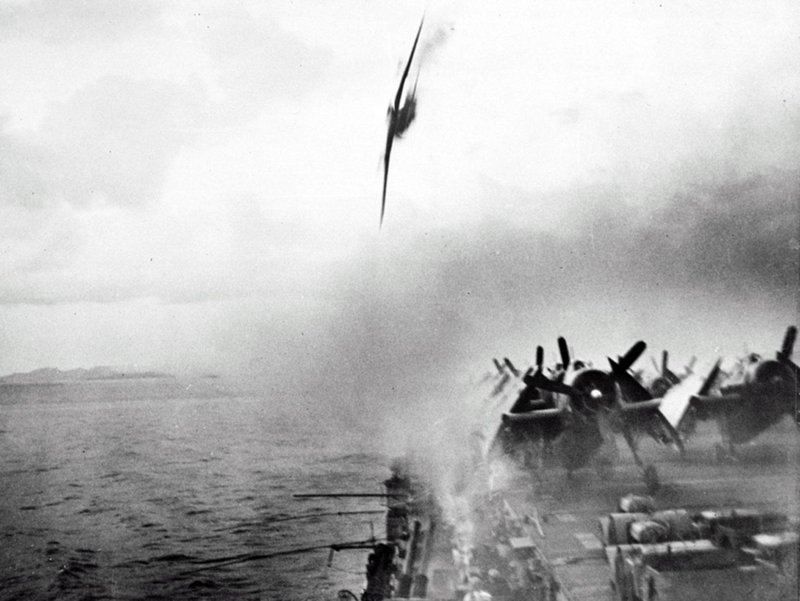 By 1944 suicide attacks had become de facto conventional air attacks for most Japanese pilots attacking American naval task forces.
For example, the Battle of the Philippine Sea justly earned the nickname the "Marianas Turkey Shoot" because the Japanese air units lost over five-hundred aircraft attacking the US fleet with only minor damage to the USS South Dakota to show for their efforts.
The reason for this lopsided tallies stemmed from several causes.
Although Japanese aircraft had a rough qualitative parity with American aircraft at the start of the war, the Japanese had lost whatever technological edge they had possessed by 1943.
[Read more…] about How Effective Were Kamikaze Attacks In WW2?